Your wedding cake or groom's cake can be a great subtle nod to your overall theme.  Some brides want the traditional, white tiered wedding cake.  In addition, they are willing to go the extra mile to have a special groom's cake created for their husband to be.  During the wedding reception, it stands in the corner, amazes your guests, and provides an impressive accent to the underlying theme of the day.  But what happens when that cake, the one you've paid hundreds of dollars to have created, falls short of expectations?
For this post, I'd like to concentrate on the football helmet grooms cake.  The online community is full of some incredibly creative examples of grooms cakes that turned out great, however, what you don't see is where they go wrong.  I'd like to discuss these football helmet cake FAILS…
How many times have you looked up some crafty little DIY on Pinterest, followed the instructions explicitly, and ended up creating a disfigured, facsimile of the original?  It happens with cake bakers too … especially if you've chosen your great aunt Gertrude from your mother's side.  Let's face it, many cake bakers are not football fans.  You bring them a photo of a football helmet and they tell you it's not problem to make a cake that looks exactly like it.  I can assure you from personal experience, however, that building a football helmet out of icing and fondant is no easy task.  This Dallas Cowboys Helmet created by Fancy Cakes by Lauren is incredible.  Some of the other cakes that follow below are not …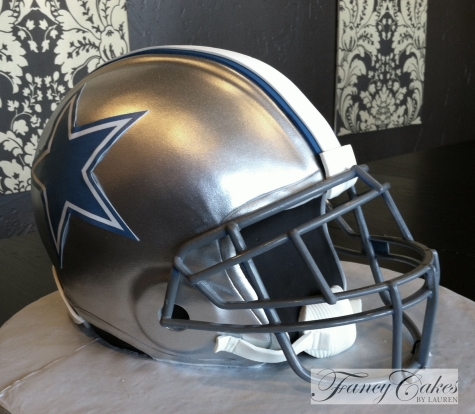 The good news is that there are a few areas where most mistakes are made, and if you can avoid these common mistakes, you can put your cake baker in a much better position to succeed.
#1 – Face Mask – Every football helmet includes a facemask. Many bakers will get a little overzealous and attempt to create their own facemask using wire and fondant.  The facemask is a focal point of your helmet design, if it is crooked or if the weight of the fondant bows the wire undreneath, it will stick out like a sore thumb.  Make sure whoever is making your cake buys the facemask at a sporting goods store.  There's no reason to redesign the wheel here.  Tell your cake baker, you DO NOT want them to create their own facemask!  Take a look at these facemask FAILS …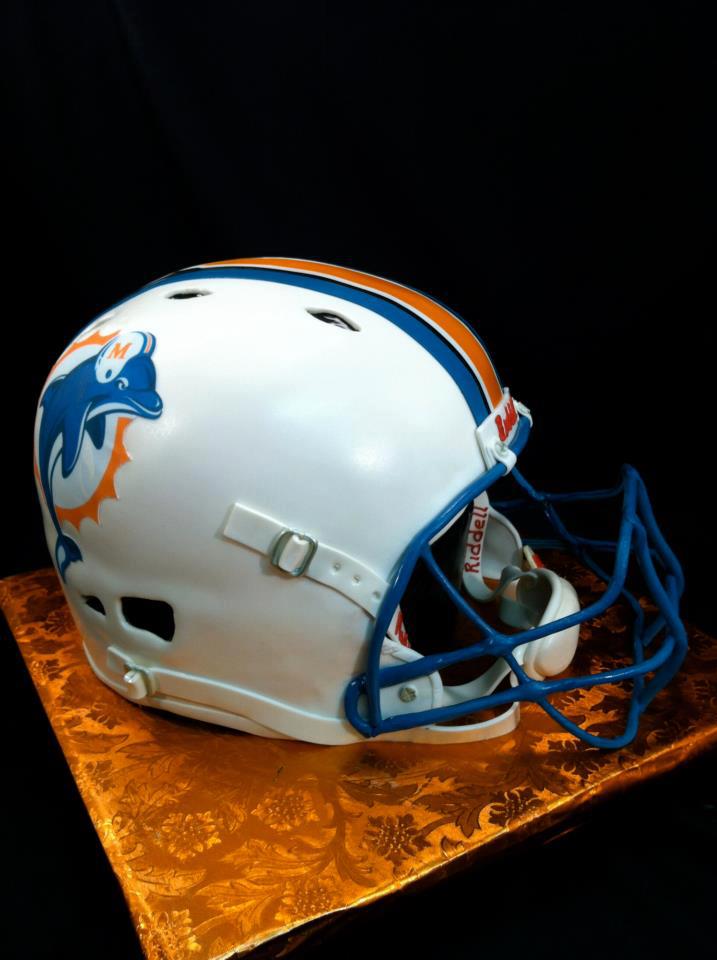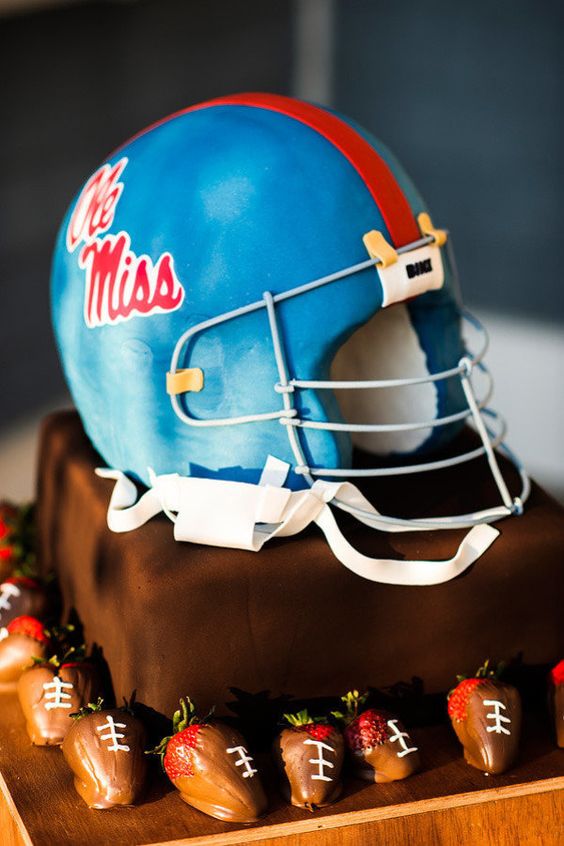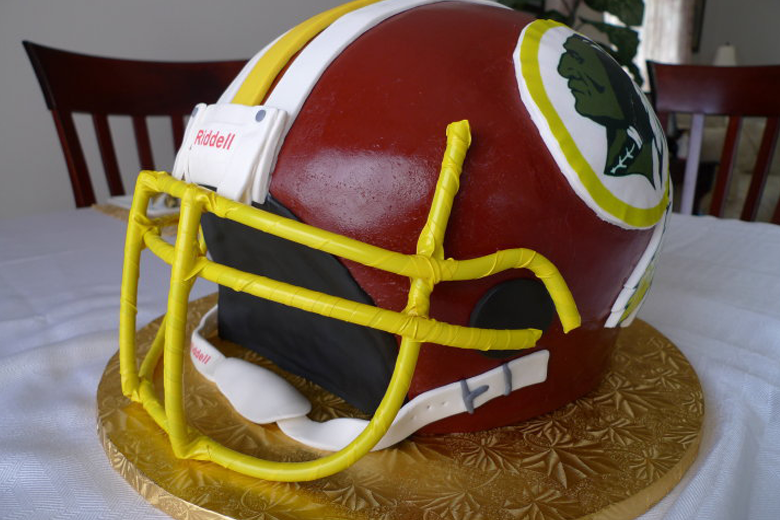 #2 – Helmet Shape – A football helmet is round and smooth.  It has a distinct shape to it.  The shape of your helmet is critical to pulling off a successful sweet cream and sugar copy.  Also, be sure that the weight of your fondant will not collapse the helmet shape like a deflated football (did you catch the Tom Brady reference there?).  If you are using a real facemask, be certain that the helmet is sized appropriately to the facemask itself.  There's nothing worse than a helmet that's twice the size of the facemask it's attached to.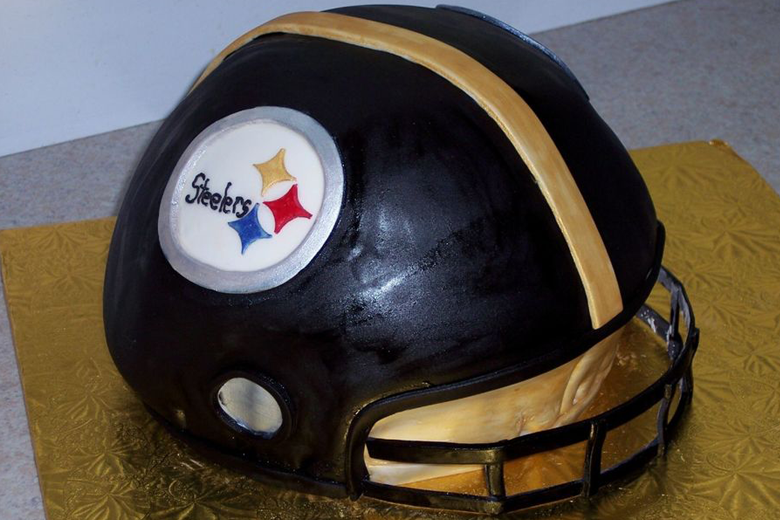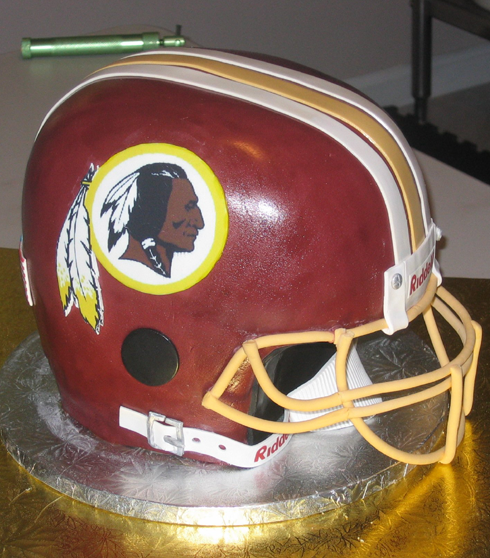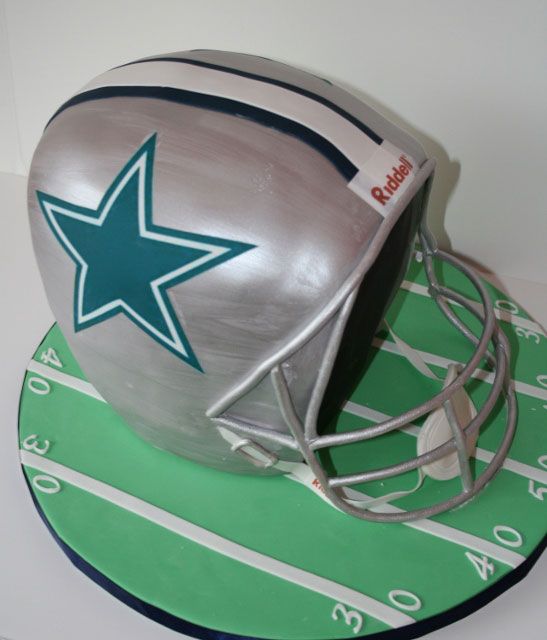 #3 – Team Logo – I think it's cute when a bakery decides that they will try to hand draw the team logo on the side of the helmet themselves.  Unfortunately, every time an attempt like this is made, it turns out looking like something my four year old scribbled on a wall.  If you are going to put a team logo on your helmet cake, be sure to trace it or find a stencil.  It is important that you accurately recreate the logo to scale … DO NOT try to draw it yourself.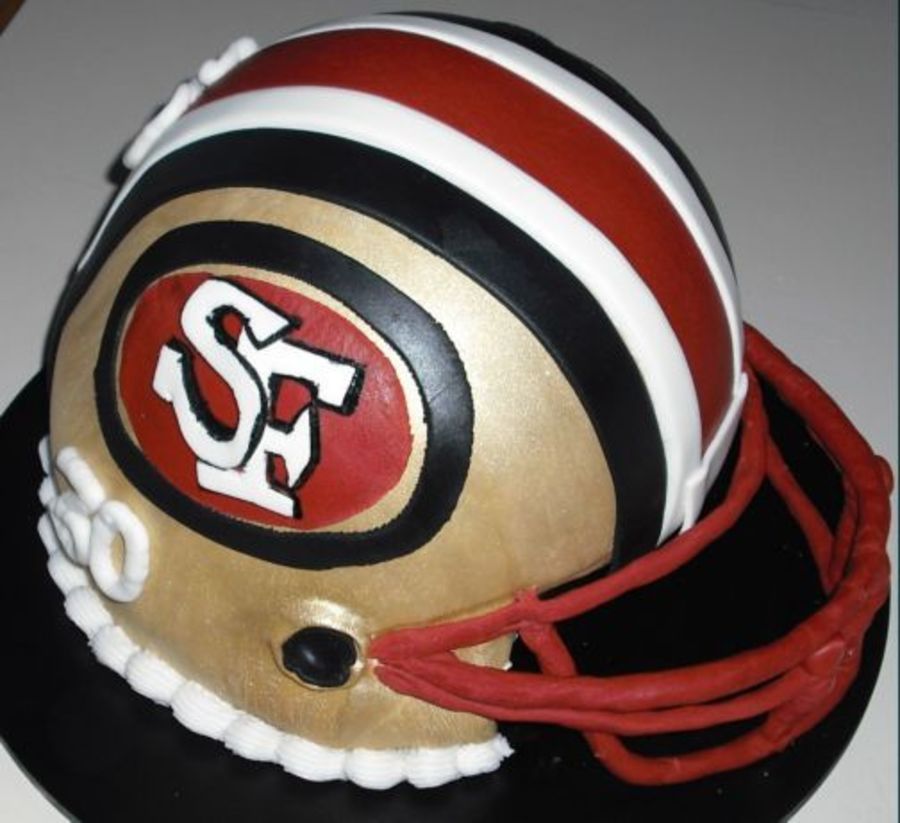 These are types of discussions you should have with any potential baker.  Find out what their intended approach will be to create the groom's cake of your dreams.  Be sure to let them know that it's the small details that really matter in pulling off a successful design.  Take a look at some of the groom's cake's below and you'll see what I mean.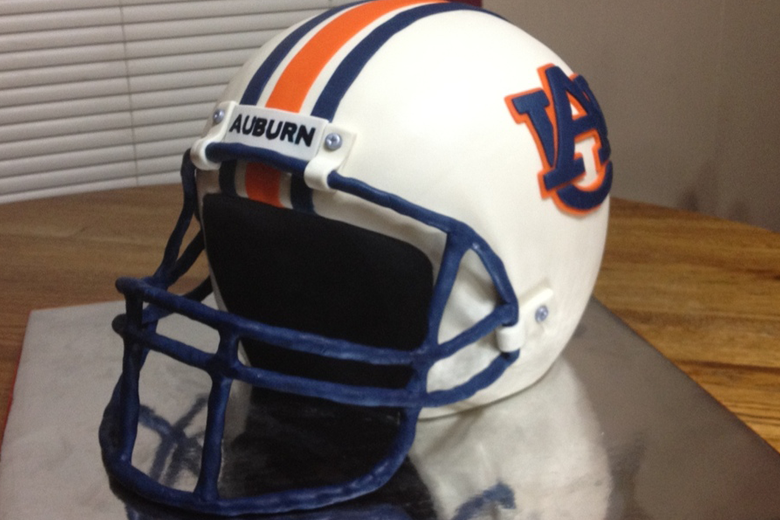 This Auburn Football Helmet cake, including the realistic-looking facemask and stenciled logo, was created by Nikki Andress.  For more information, she can be contacted at cnandress[AT]gmail .com.