Victoria is the type of woman any NFL fan would want to marry.  Her husband Seth is a huge Dallas Cowboys fan, so in order to provide the wedding day surprise of a lifetime, Victoria booked their wedding at AT&T Stadium, the home of the Dallas Cowboys.
Let's hear from the bride …
"Well I'm not really a girlie-girl and I didn't like any wedding dress. Since my husband is the biggest Dallas Cowboy fan I know, I thought hey, why not.  So I contacted the AT&T Stadium event coordinator and she helped me set everything up. We were able to take a tour of the entire stadium, take pictures in the locker rooms and have our ceremony on the field on the star. I didn't let him known my plans until a few months before and boy was it a huge surprise.  My friend is super talented and made us Cowboy game tickets as invitations. It was the most emotional day of our lives."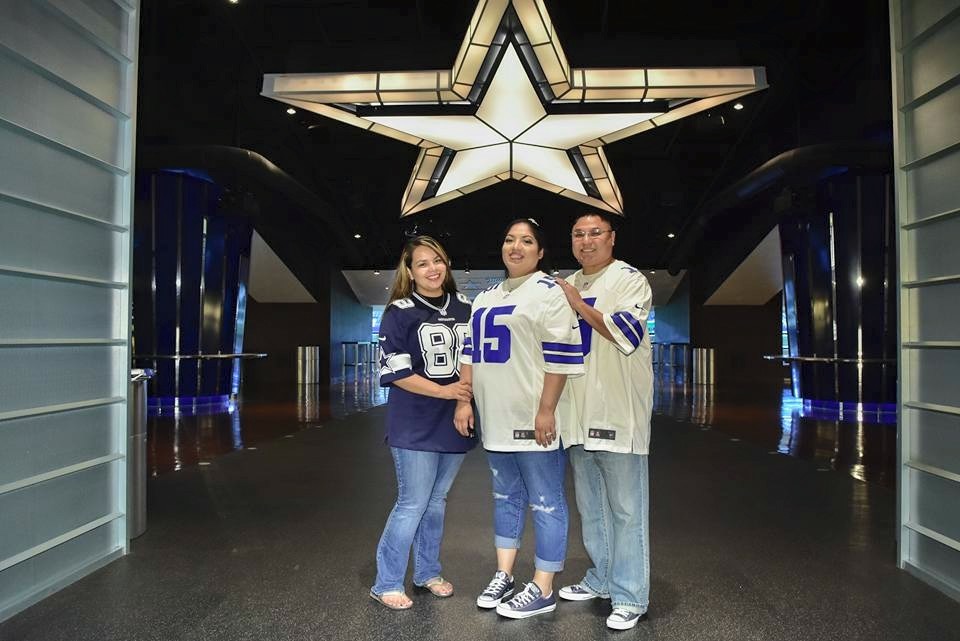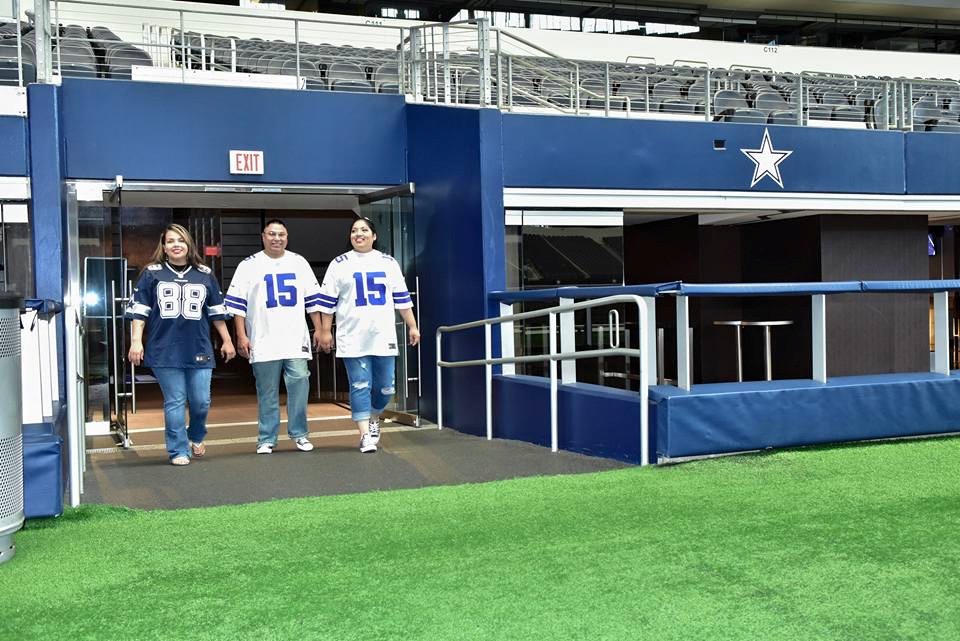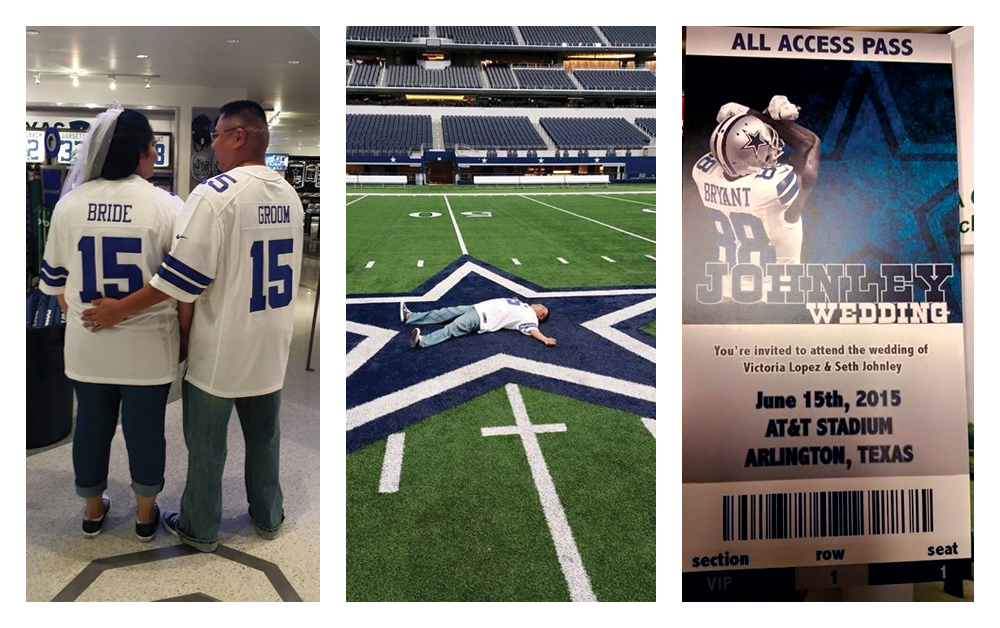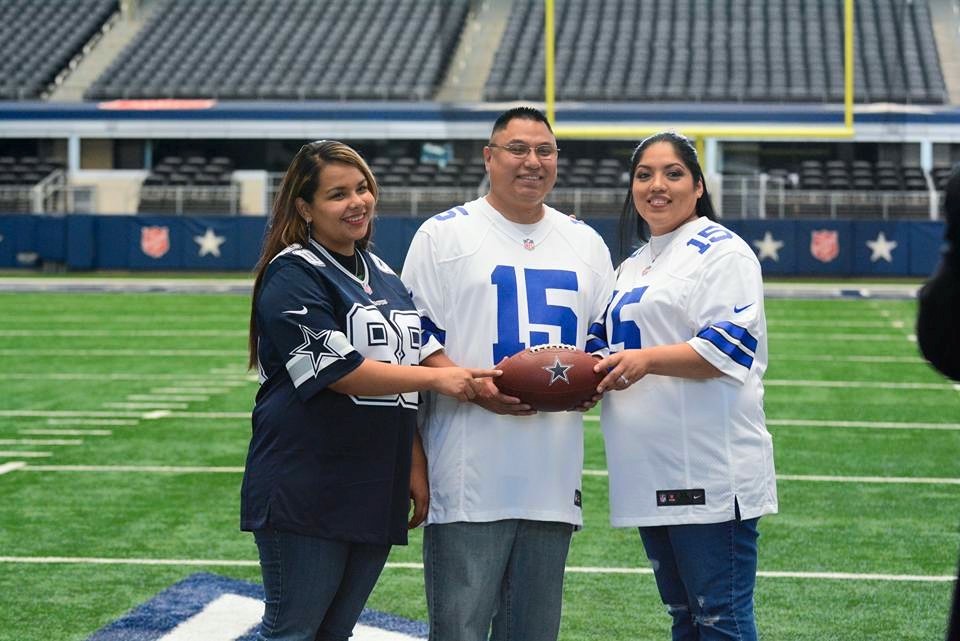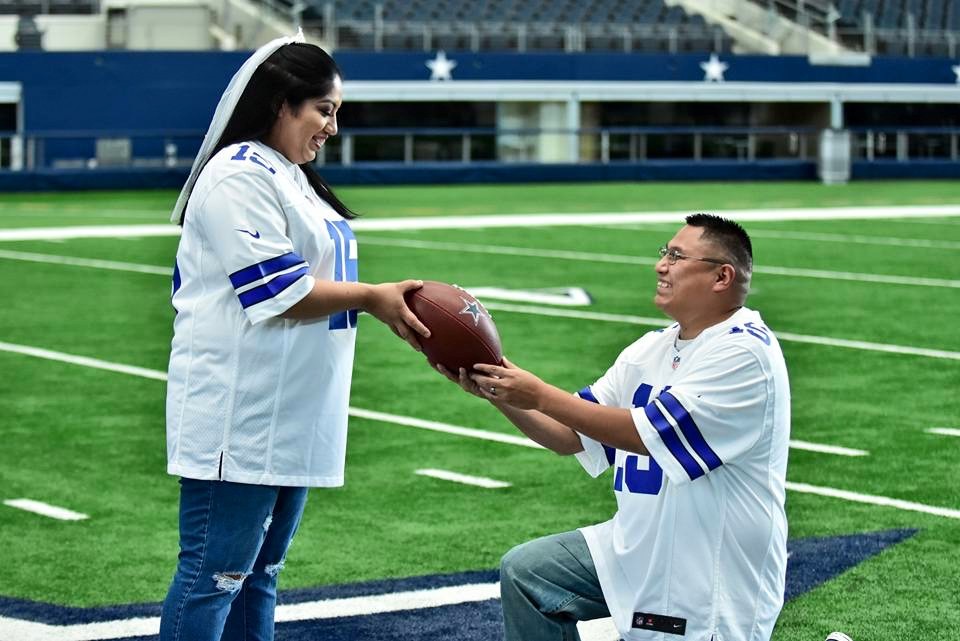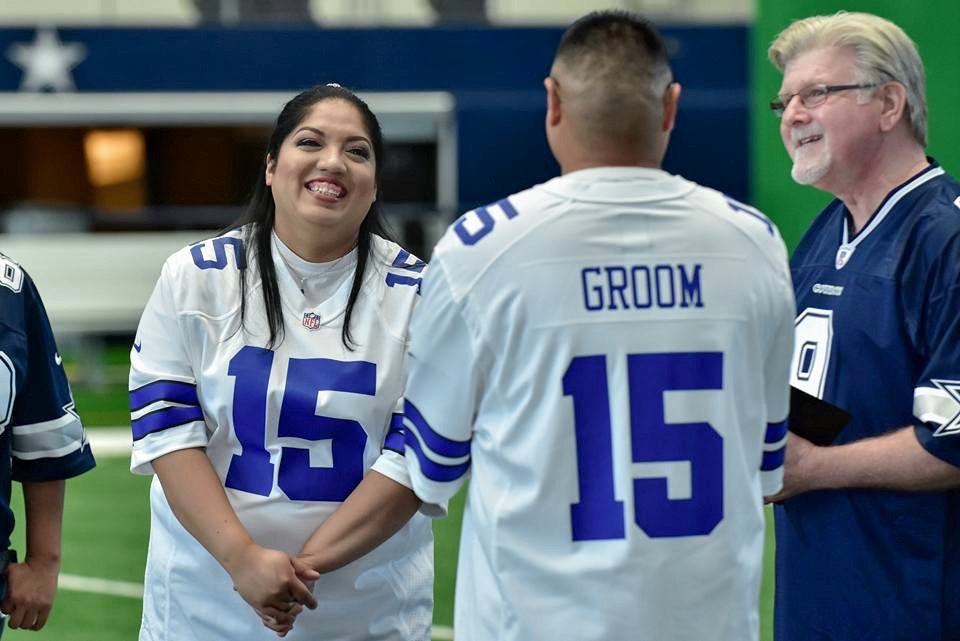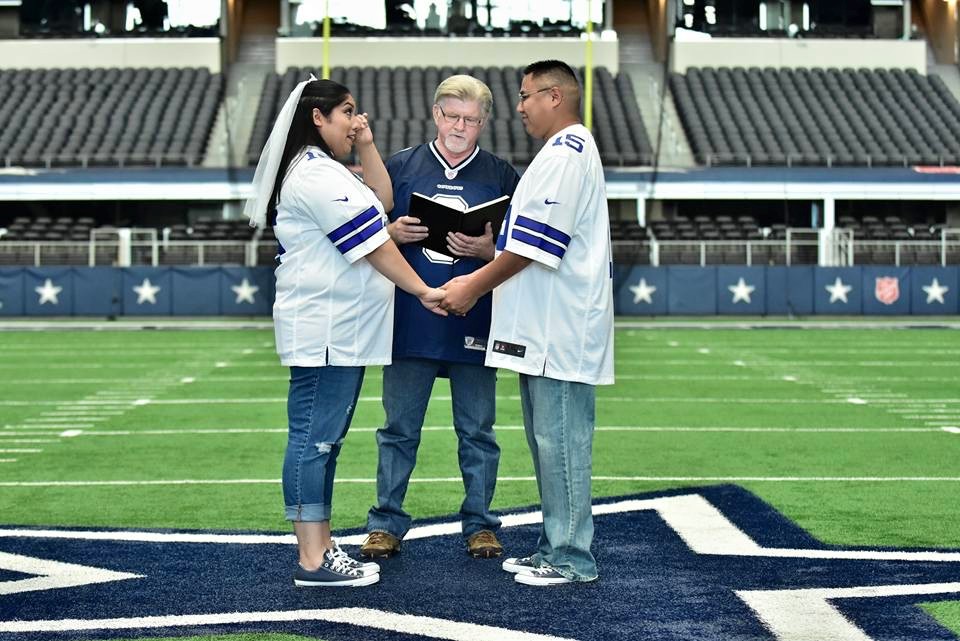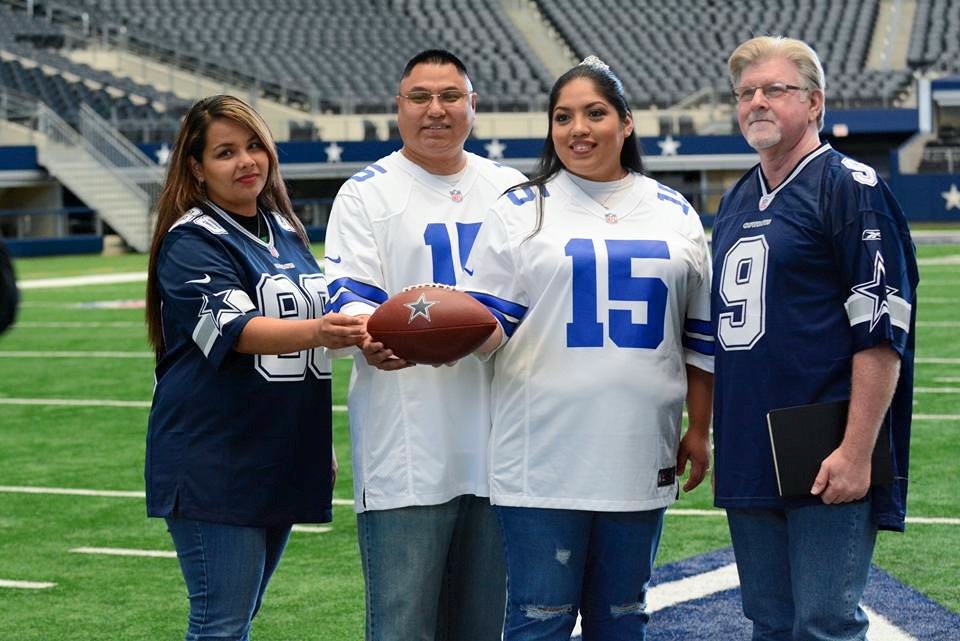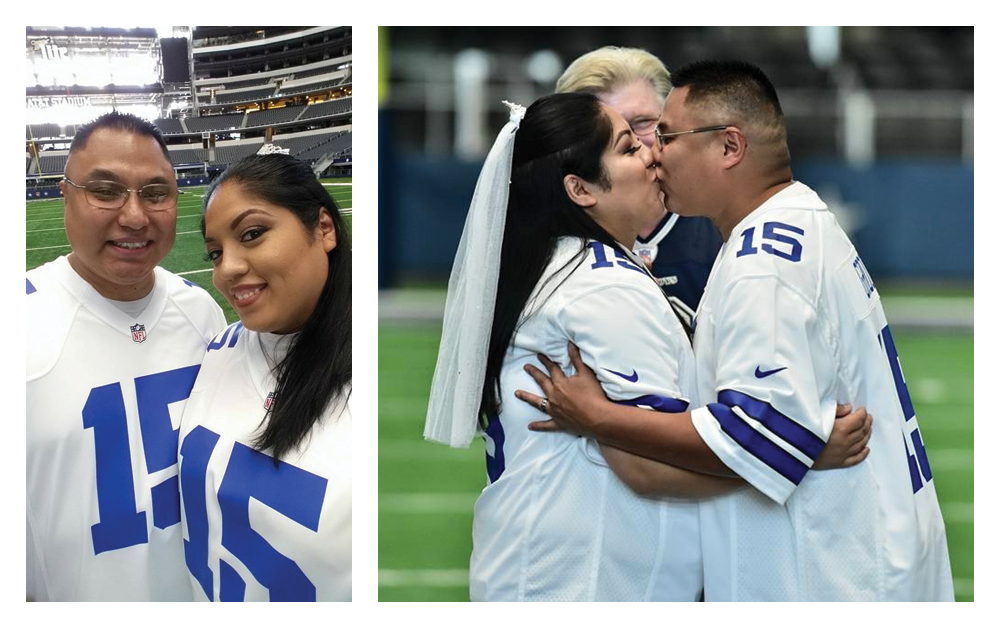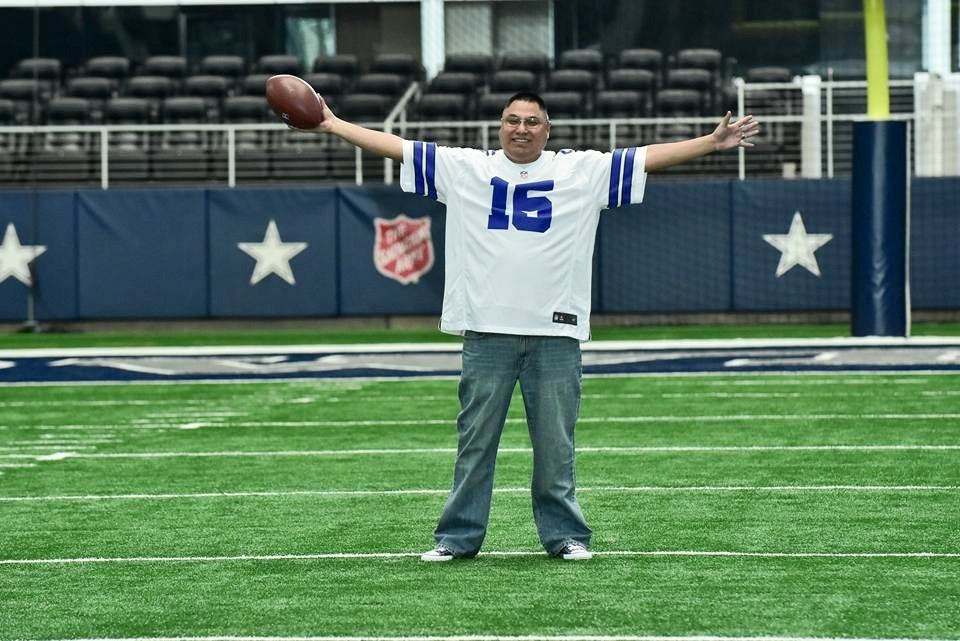 In order to book your one-of-a-kind wedding day celebration at AT&T Stadium, the home of the Dallas Cowboys, you can contact the Stadium Event coordinator by visiting their Event Booking page on the Dallas Cowboys website.