Maria and Victor are some of major league baseball's biggest fans.  The Los Angeles Dodgers are a big part of their lives and they wanted their favorite baseball team to be a big part of their wedding day as well.  The couple booked Dodger Stadium as their wedding venue, so family and friends could celebrate their matrimonial union in style.
"I feel like we had a destination wedding without having to go too far. My husband and I enjoy watching and going to Dodger games knowing that that exact place is where we decided to say our "I Do's". Even till this day, many of our guests joke around about our picture being on the jumbo screens at Dodger Stadium. As the bride, I was hesitant about having my big day at a sport venue. I was afraid it wouldn't be taken seriously or that it would become a casual event. It was definitely the experience of a lifetime!"
Maria incorporated her own style and DIY abilities to the Los Angeles Dodgers themed event.  Her favorite color is purple so the bridal bouquets reflect her personality with some beautiful shades of purple in the floral arrangements.  The bridesmaids dresses were made by a family friend and each bridesmaid was able to choose what the top portion of her dress would look like.  She created lineup cards for her seating chart, handed out rally towel guest favors, and Maria even made her own wedding invitations!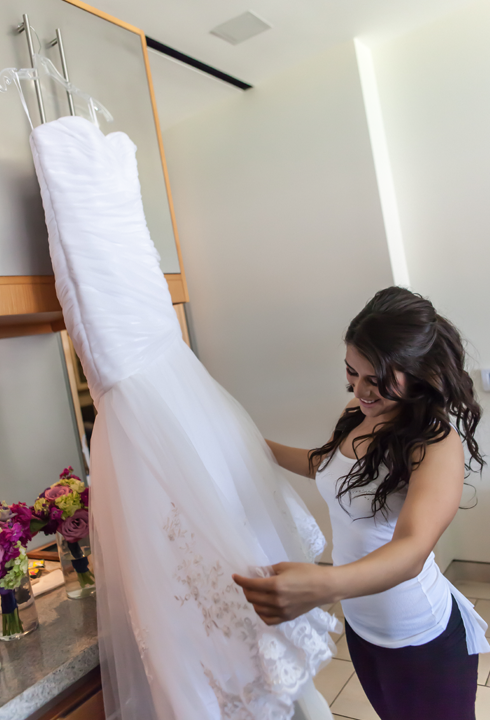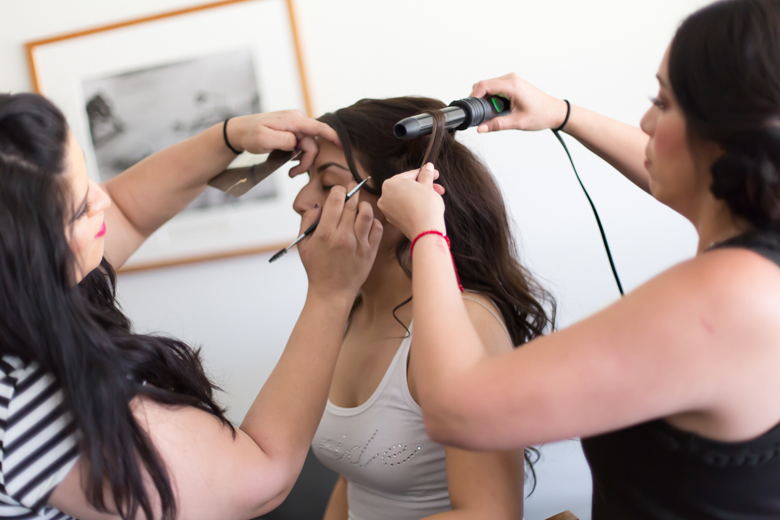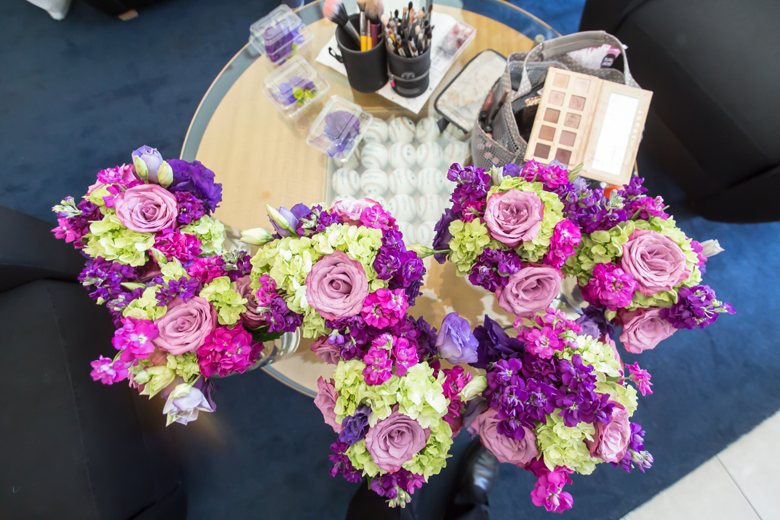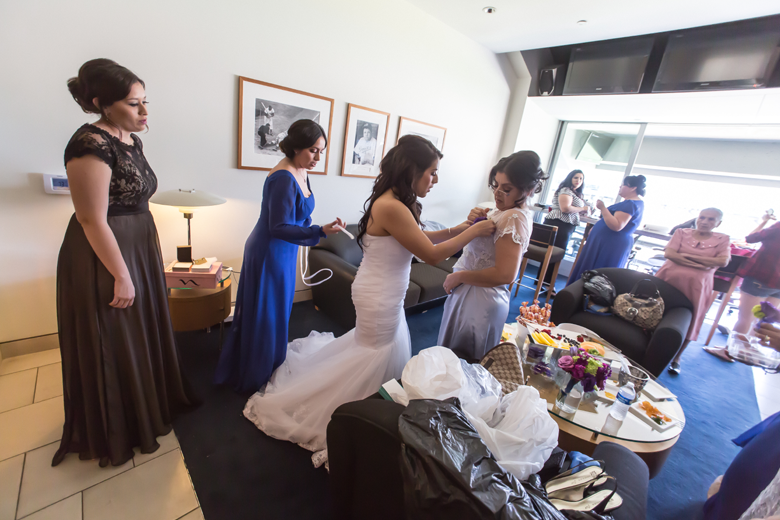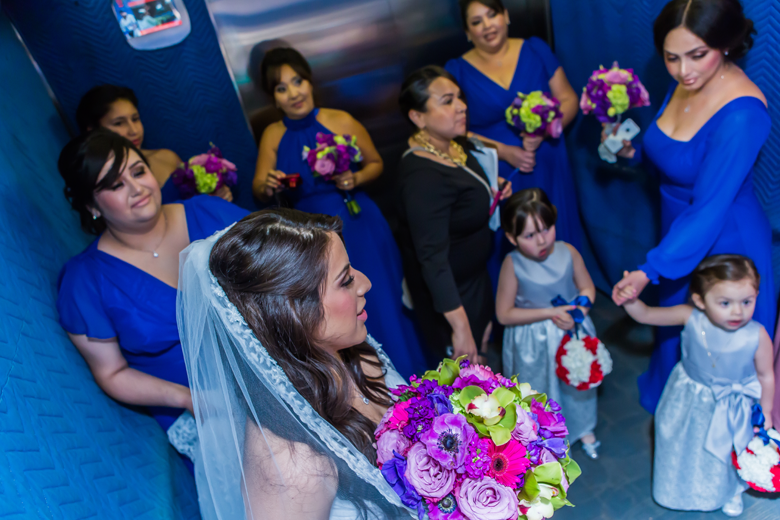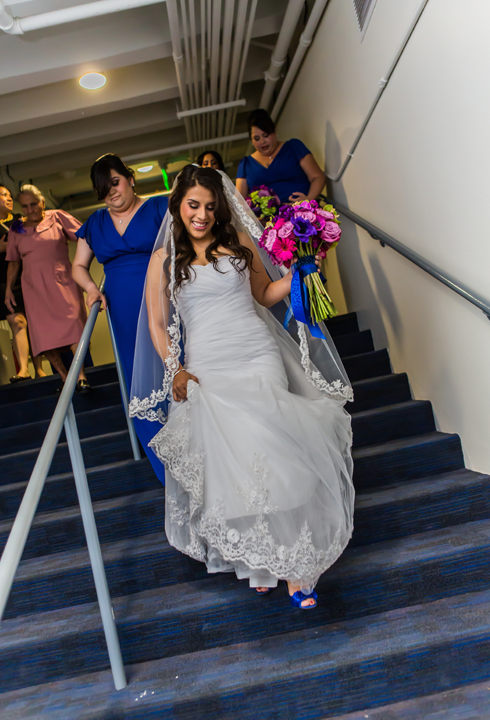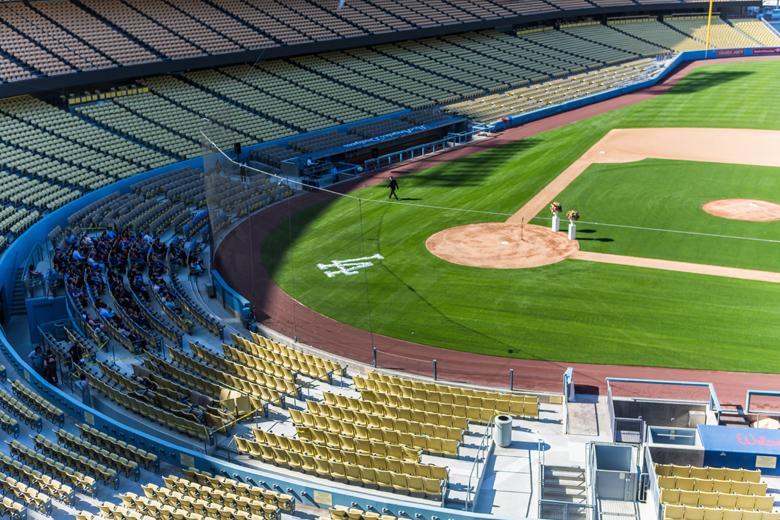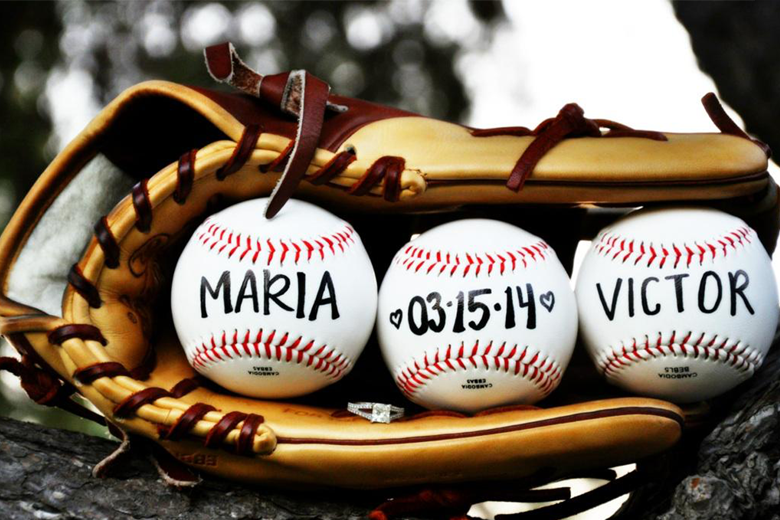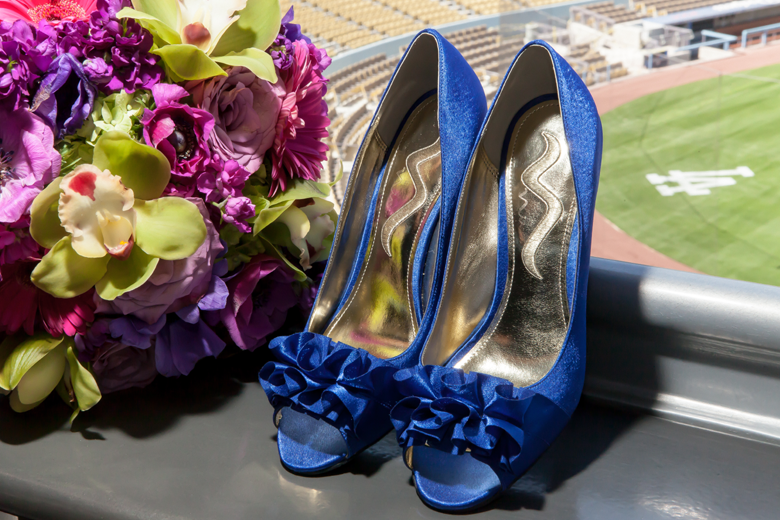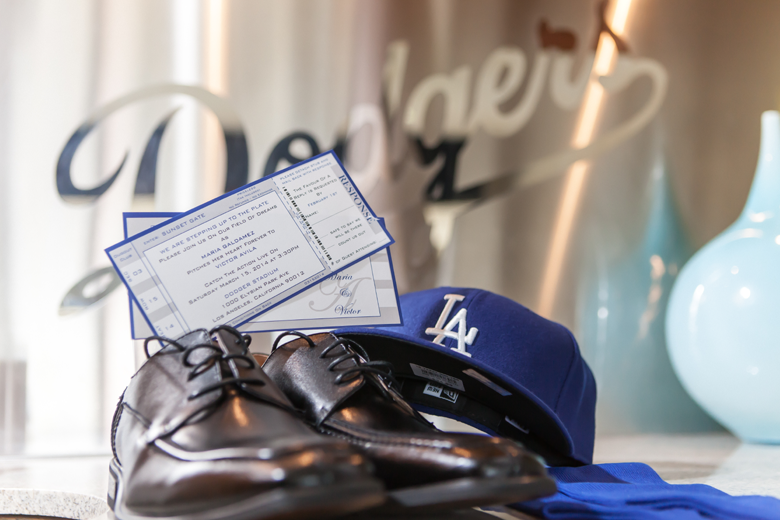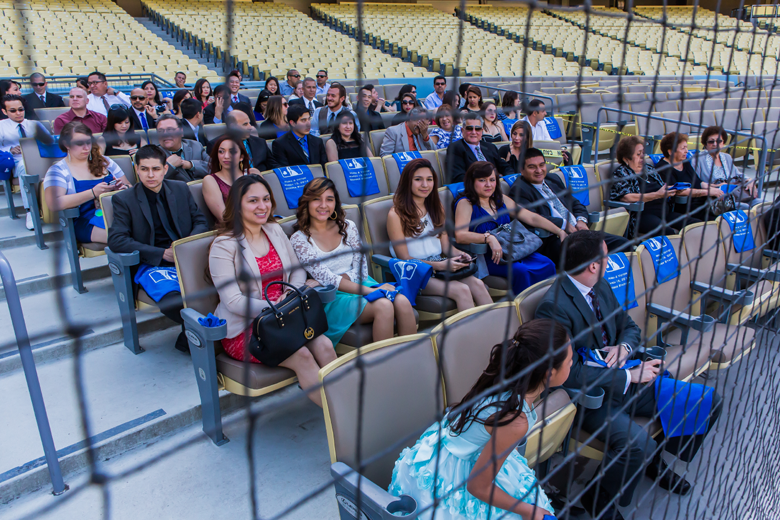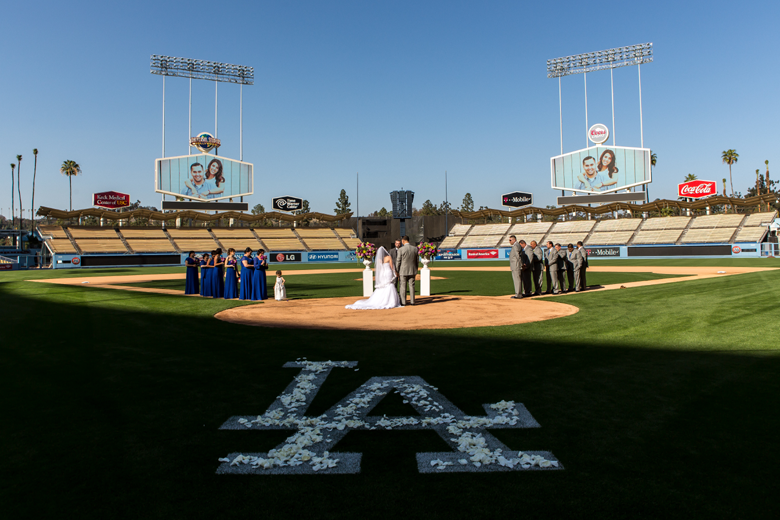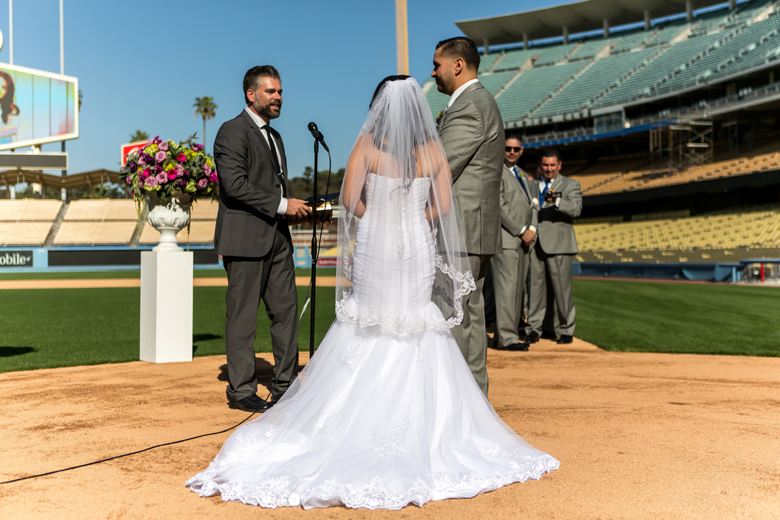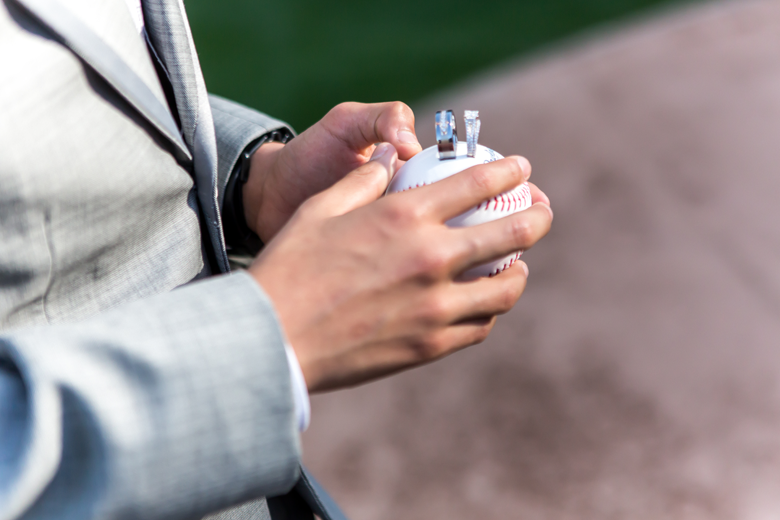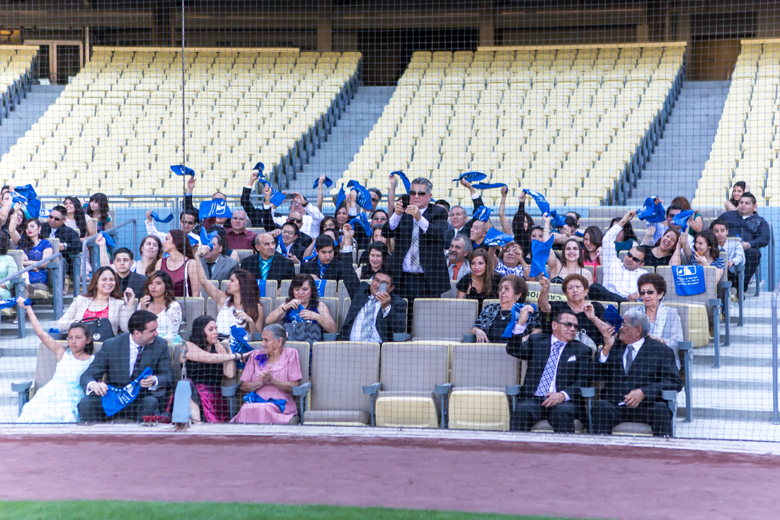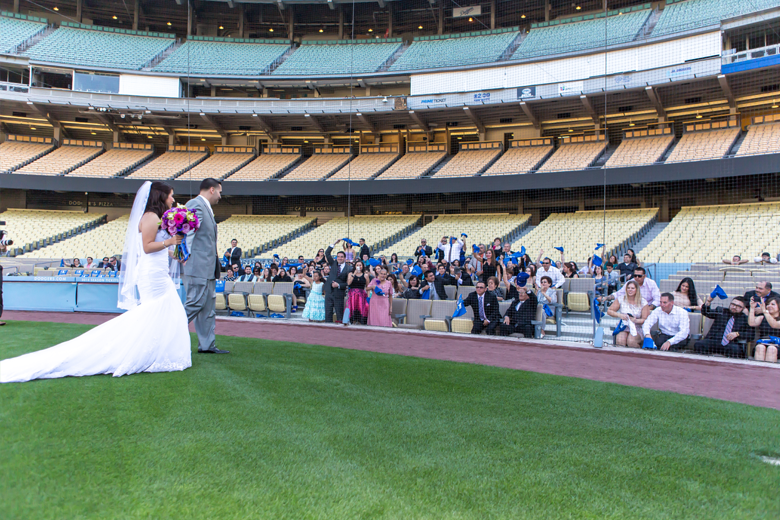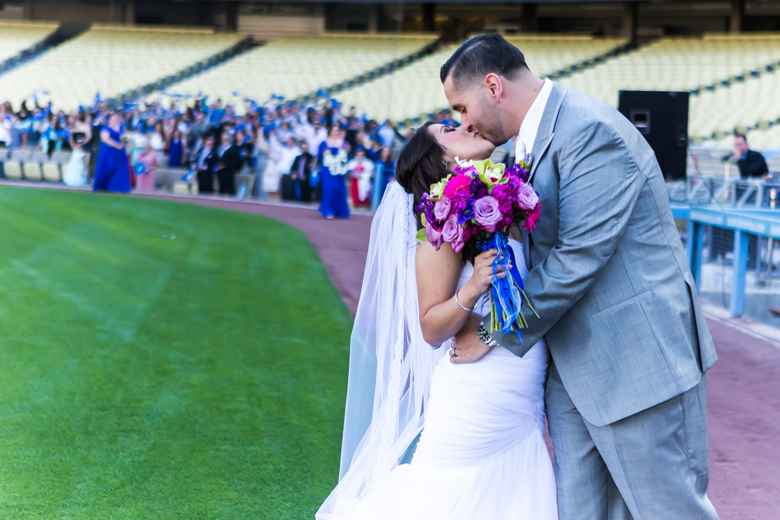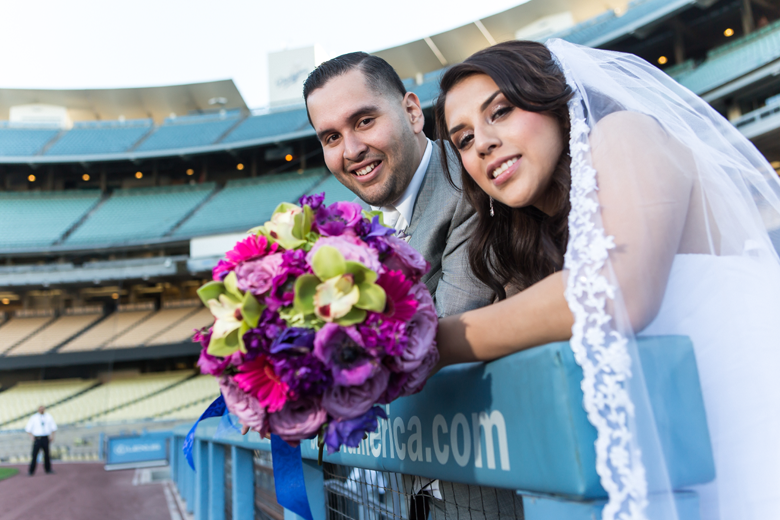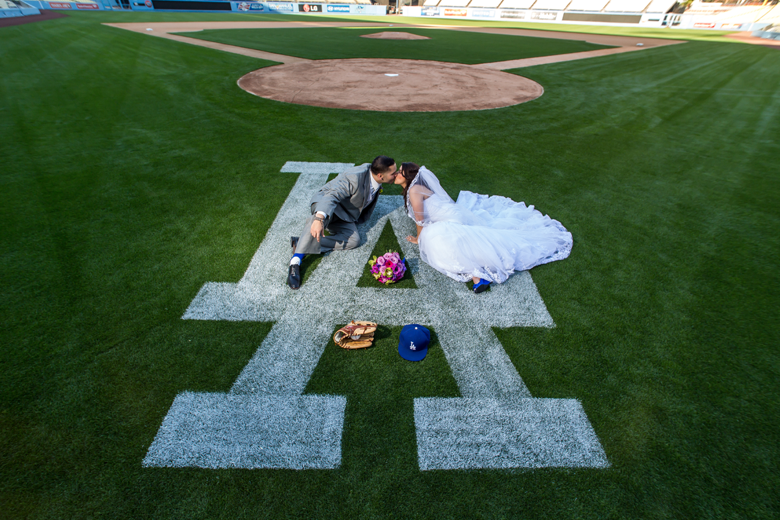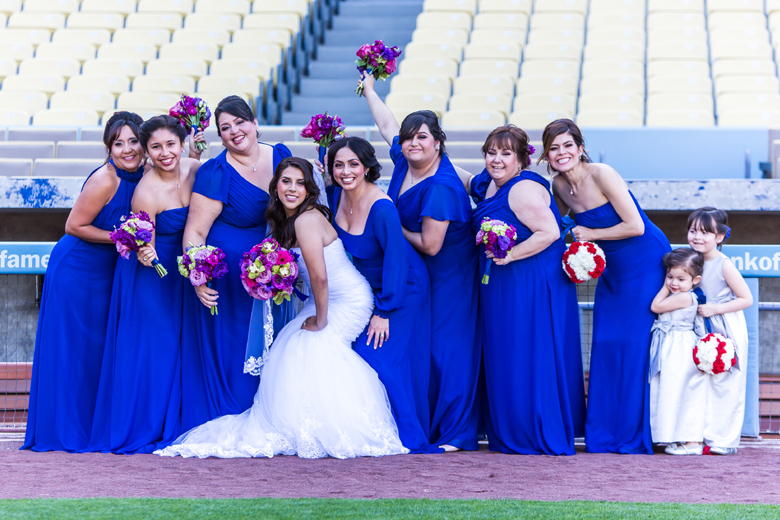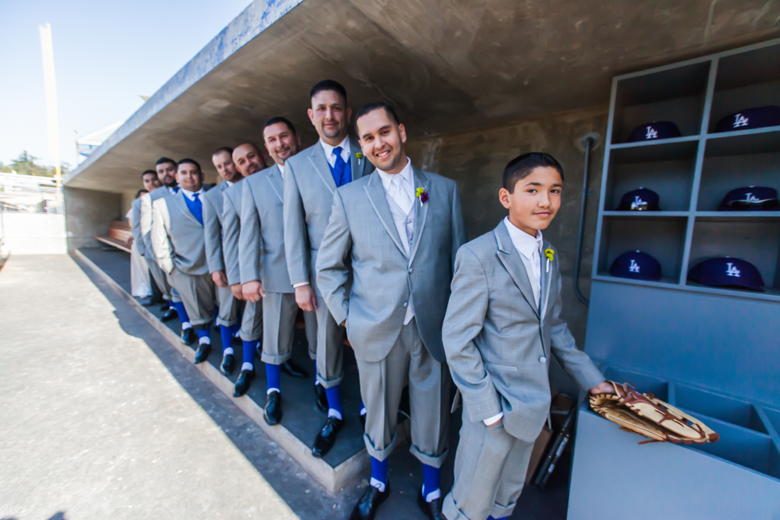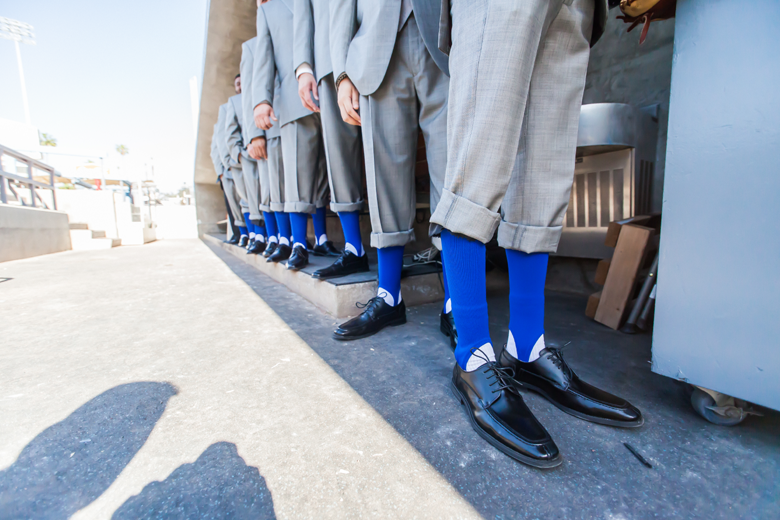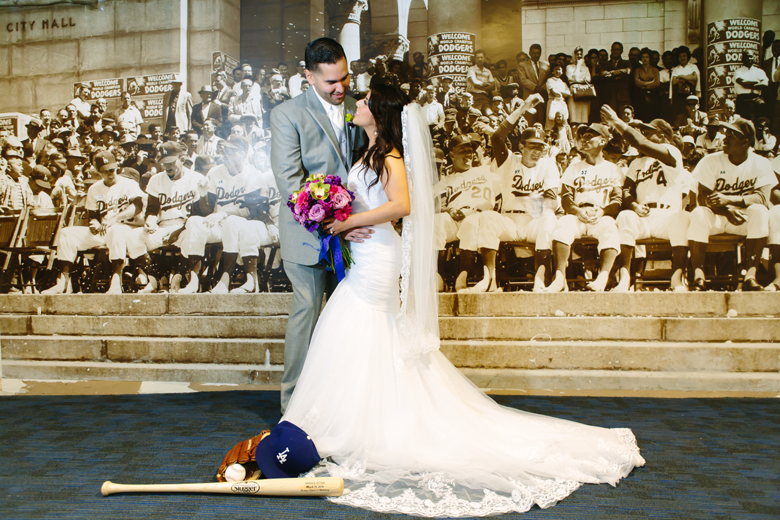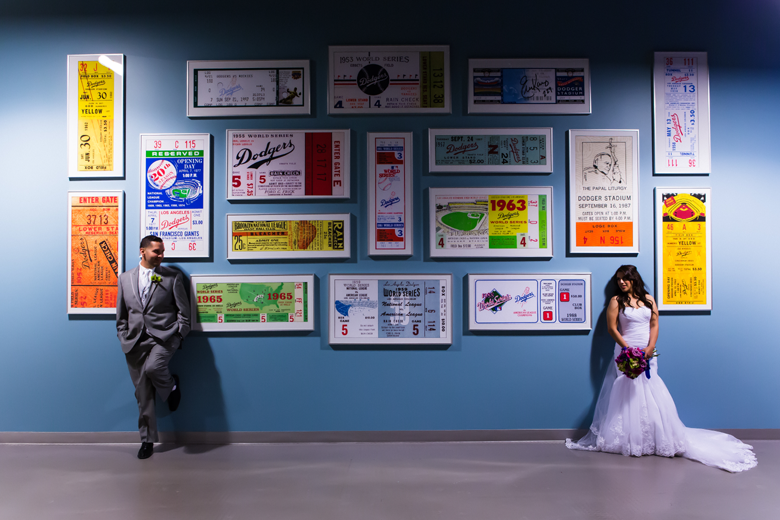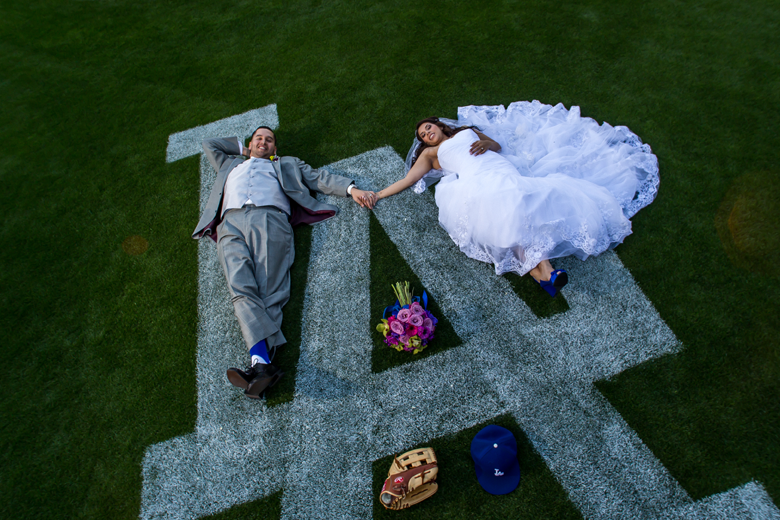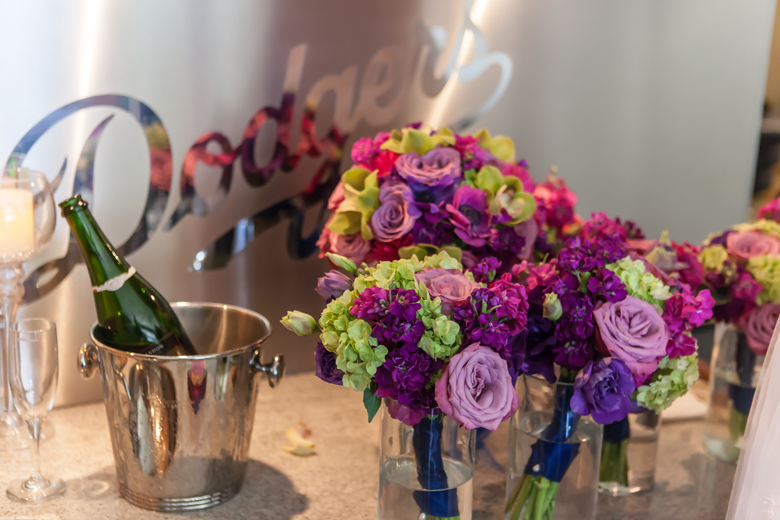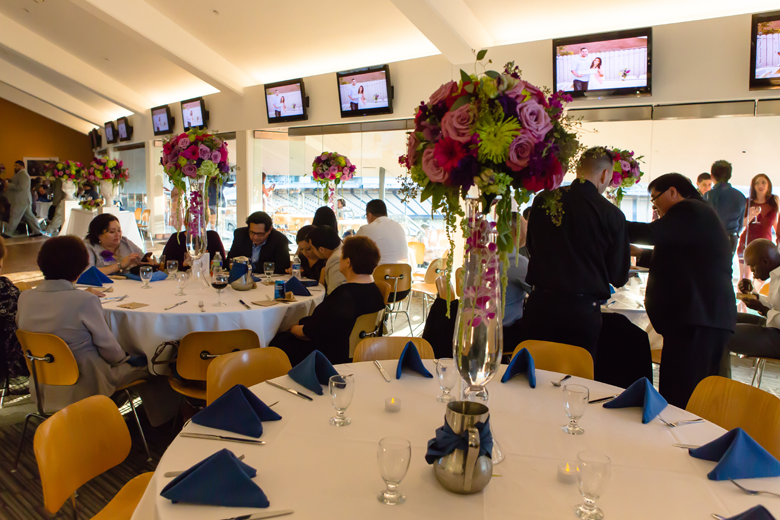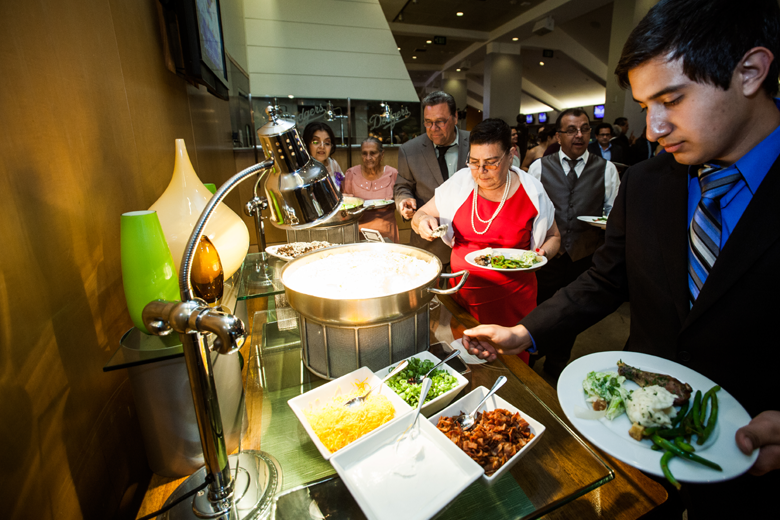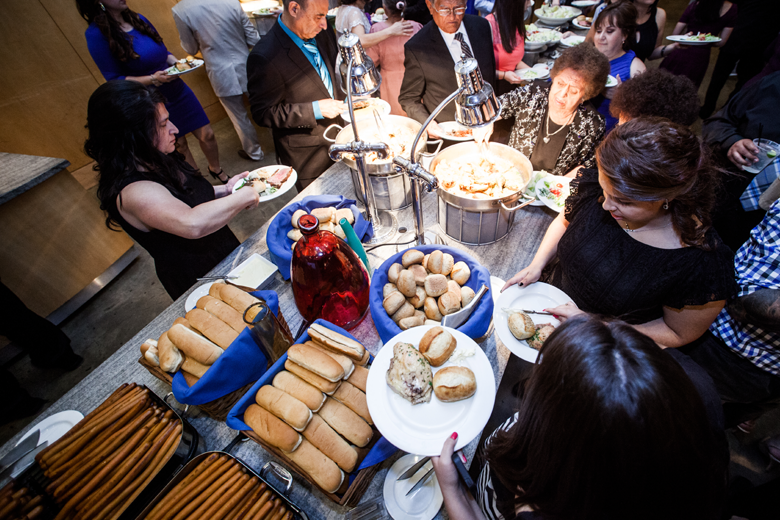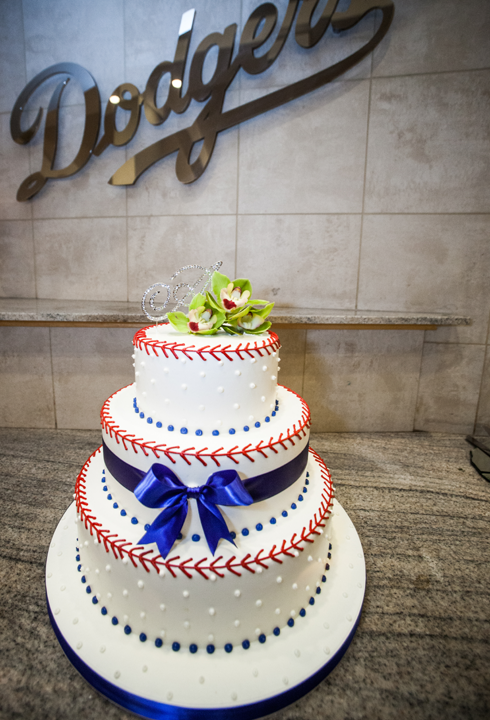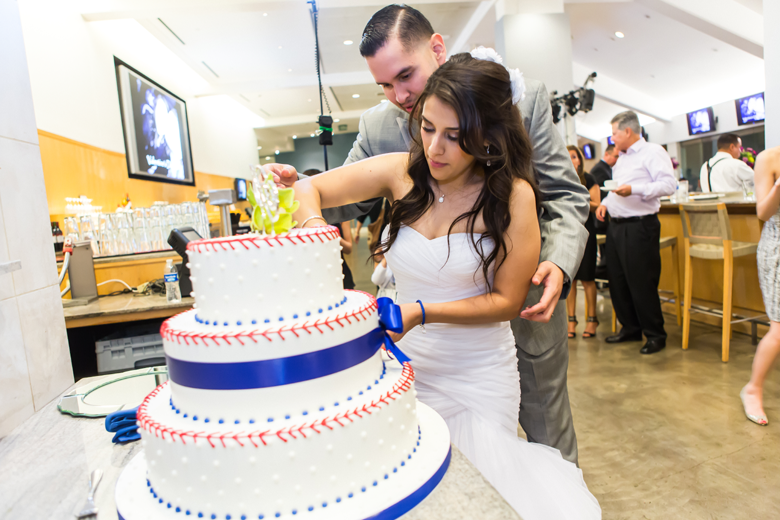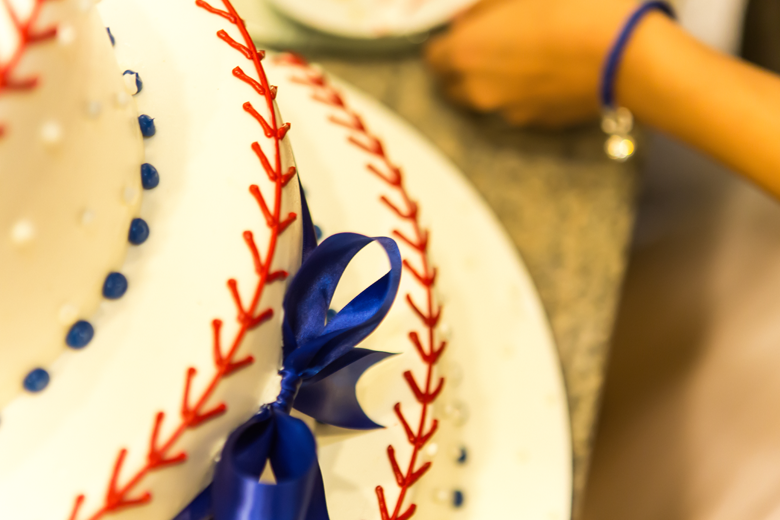 "Our wedding was so fun! Yet, formal. We still had a pastor officiate the wedding, our guests wore formal attire, and it was whole lot of fun!"
"One tip we might suggest is that we offered both a plated and "chef table" choices for our guests. The chef tables were self serve tables with a chef available to cut meats, answer questions, and refill food. We paid the same as the plated option but ended up with more food per person and DODGER DOGS! The food setup was beautiful!"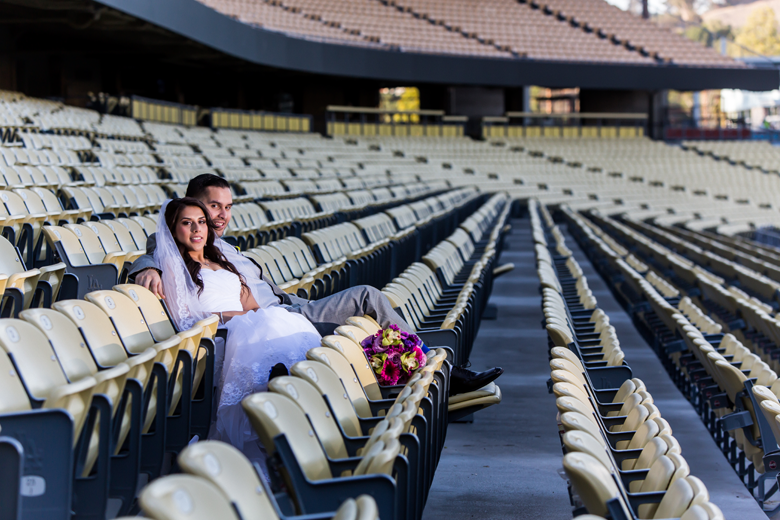 Photographer : Time On Film
Wedding Planner: Petals and Linens
Venue Dodger Stadium
Florist: Petals and Linens
Engagement Photos plus save the date: Chalk Work
Cake: Ross Moor Pastries