Johnny and Amy met when they were in high school.  Their mutual love of the Los Angeles Dodgers was an element they wanted to include as part of their wedding day celebration.
"Johnny and I decided to go with a [Los Angeles] Dodger themed wedding, as we wanted incorporate a theme that defined us both. Coincidentally however, we picked our venue before our theme.  Our venue was at Grace E. Simons Lodge (in Elysian Park down the road from Dodger Stadium). We just knew it was meant to be!"
Their elegant baseball themed wedding was brilliantly photographed by ShutterDee Photography.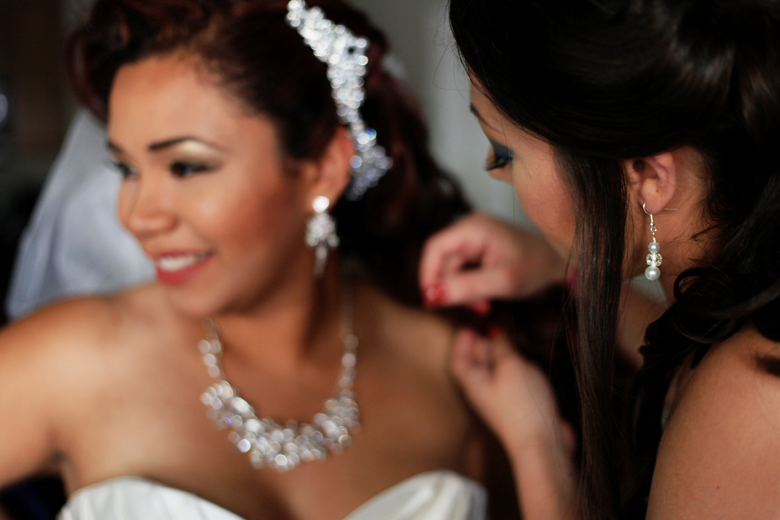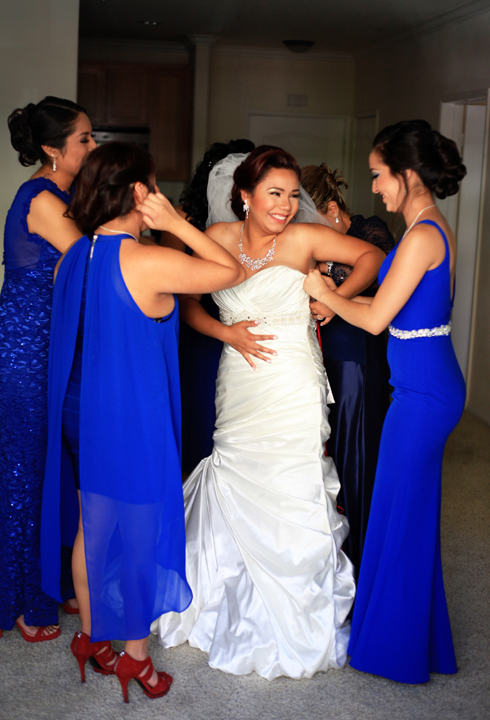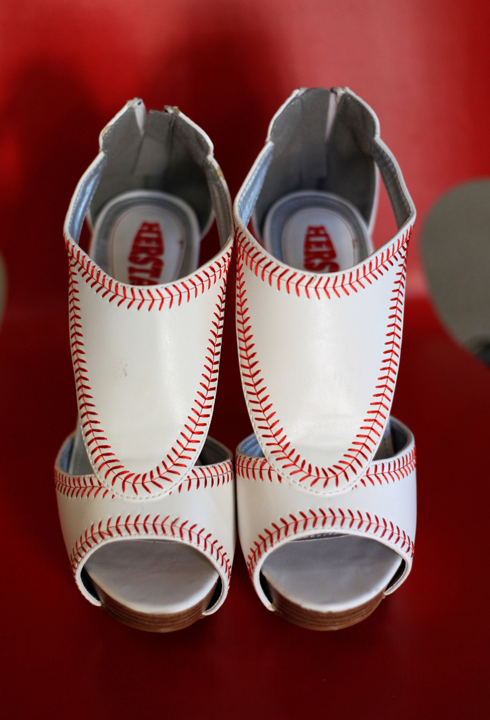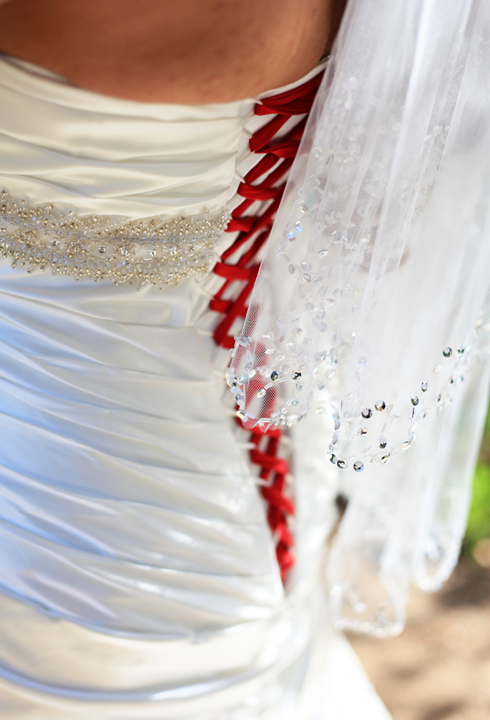 "Our wedding planner really helped us keep our wedding from becoming too tacky. For example, the only baseball elements I incorporated into my style were my heels and my corset lace for my dress. Johnny wore baseball cuff links and had a baseball in his boutonniere."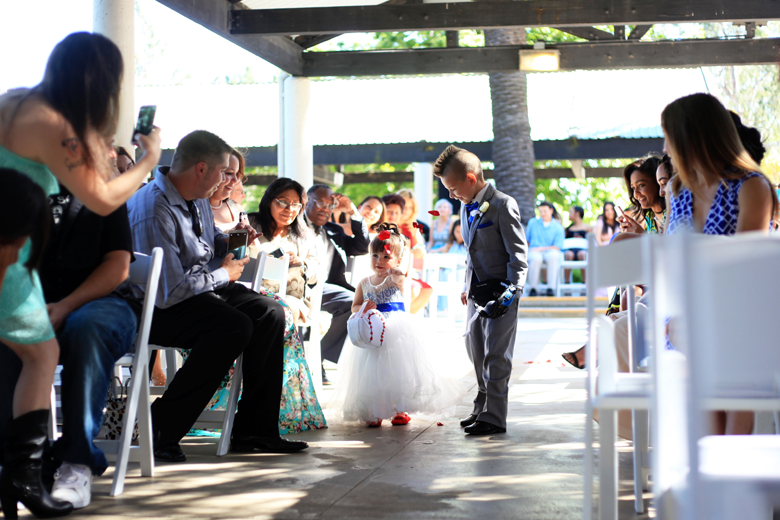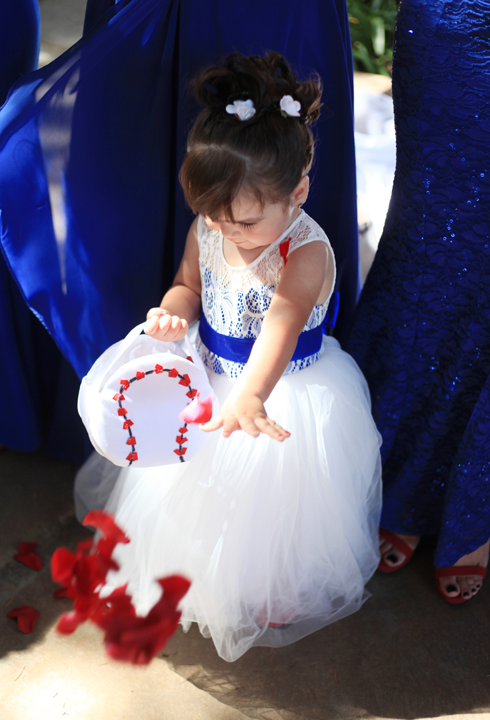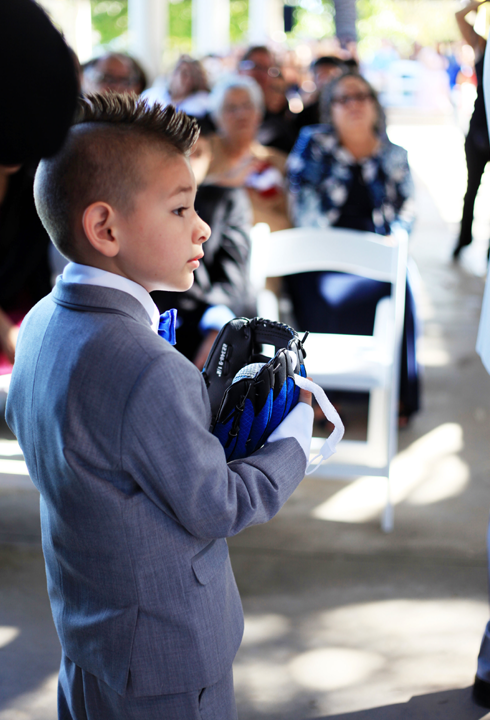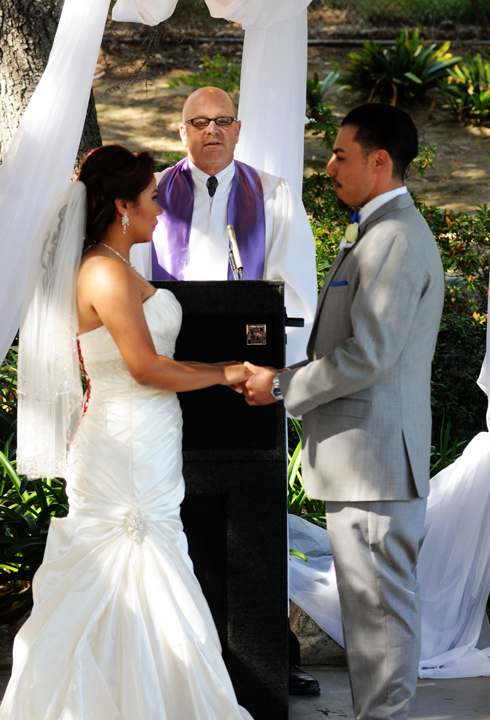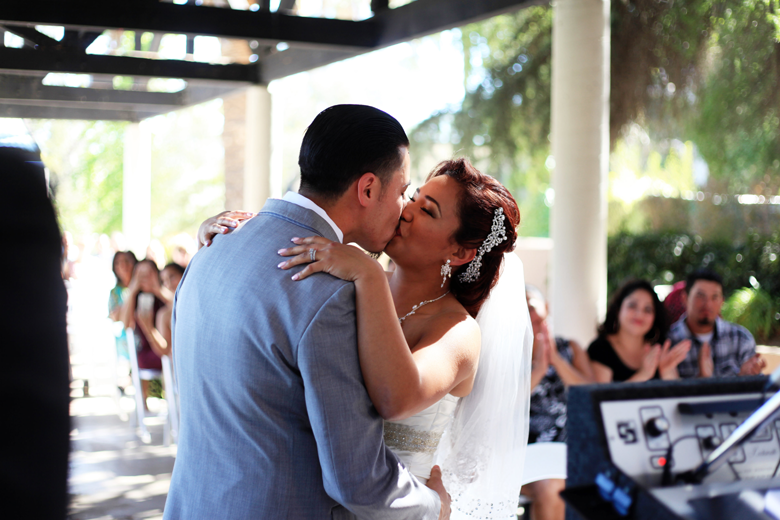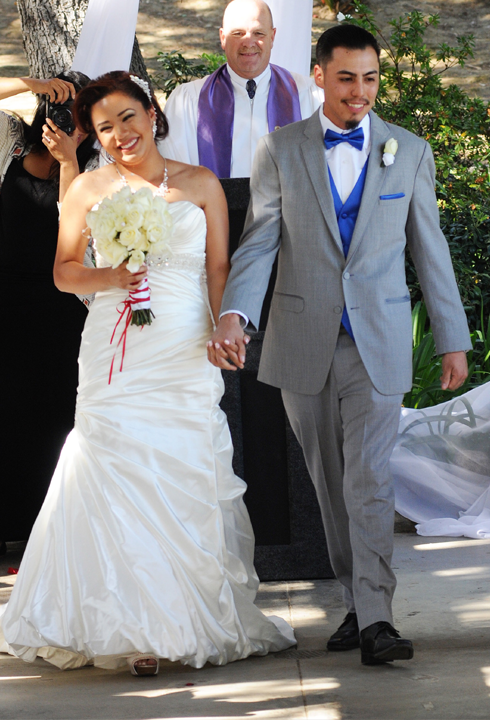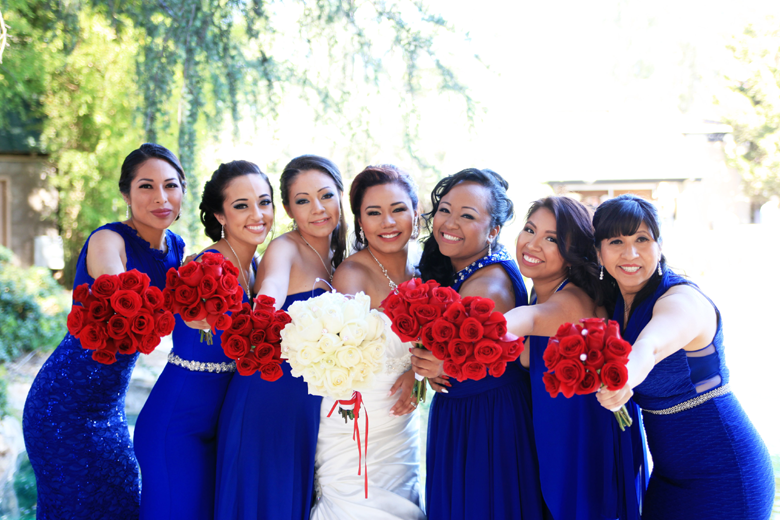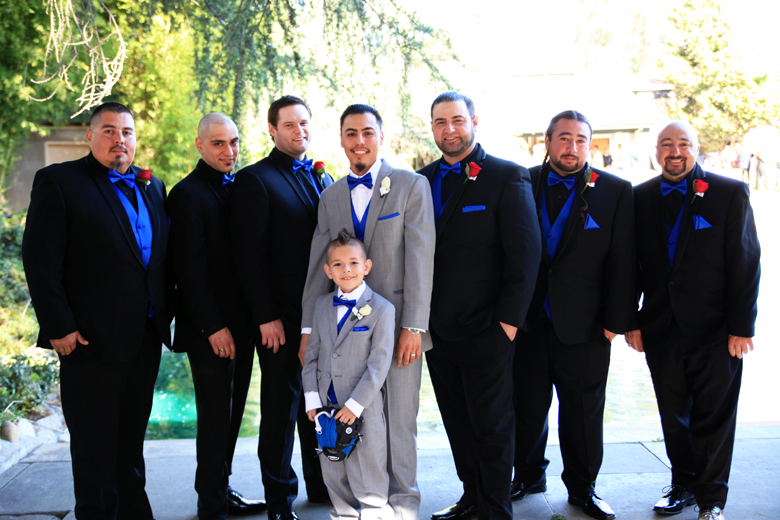 "Since Johnny and I are high school sweethearts, my wedding planner decided to use an old locker for our guests to drop their cards in.  As an alternative to the traditional guest book, we used a home plate for our guests to sign."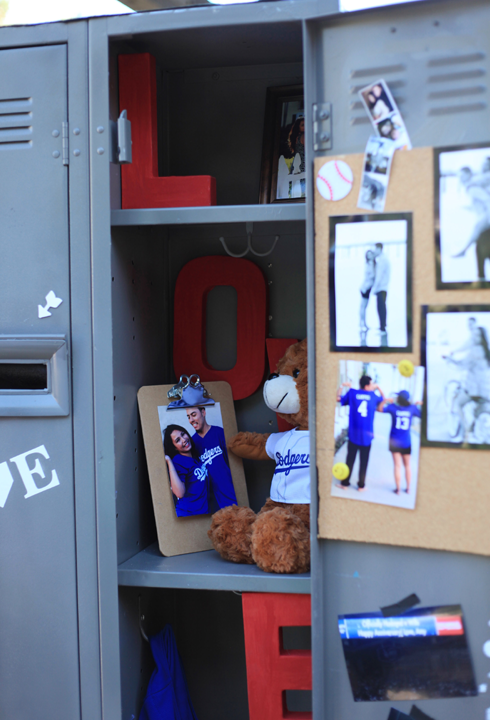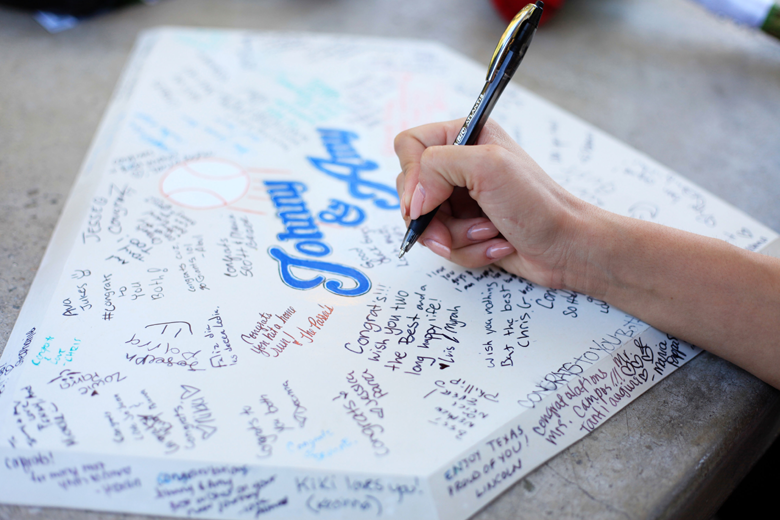 "The wedding reception had the most of our baseball themed elements. My wedding planner designed a baseball chandelier and styled the hall as well. The draping gave it a nice formal, wedding elegance. He also designed our invitations, which all our guests loved!"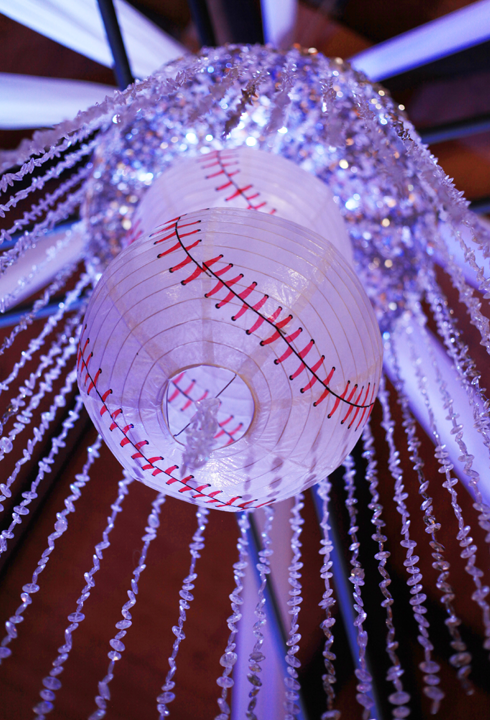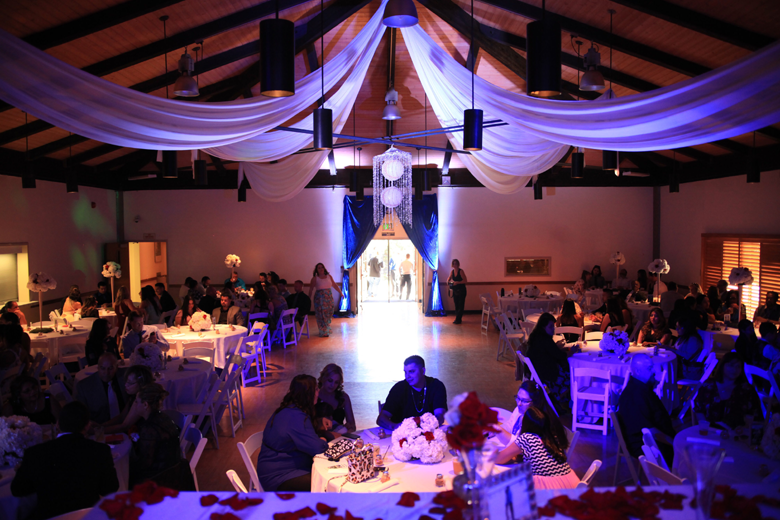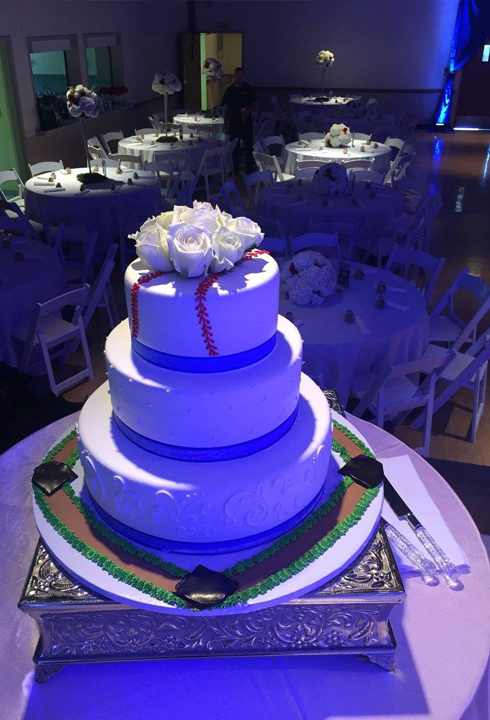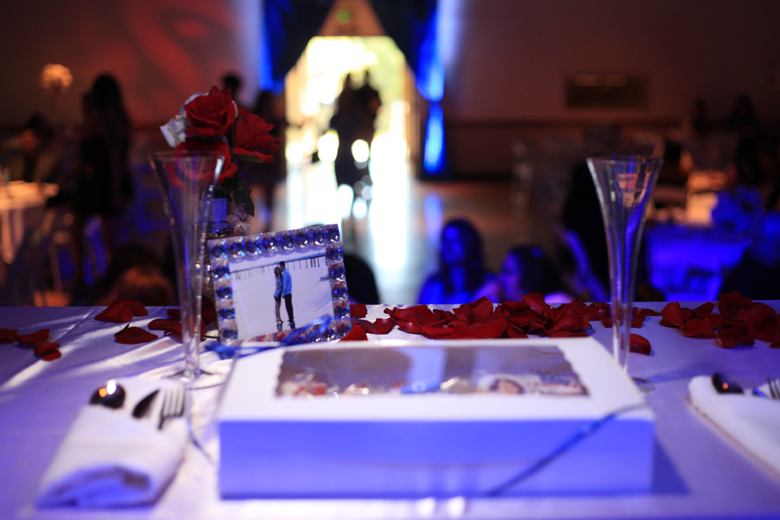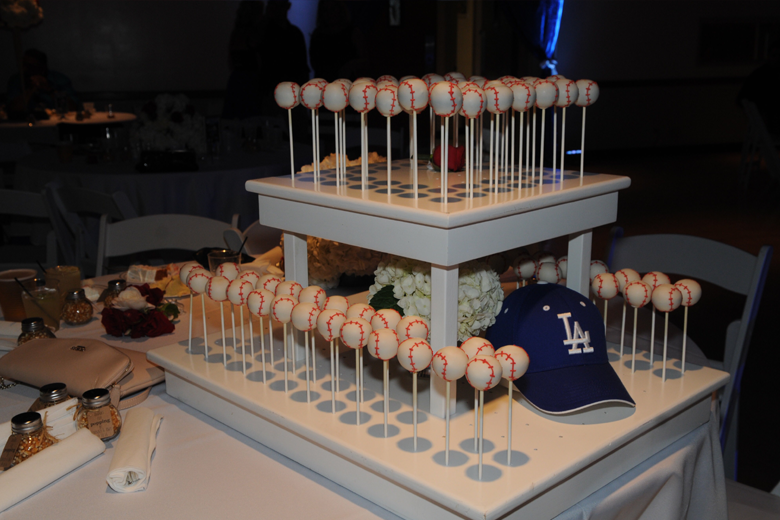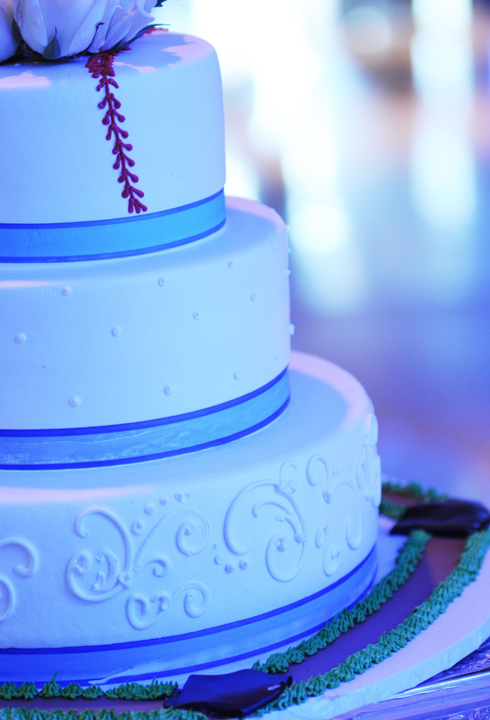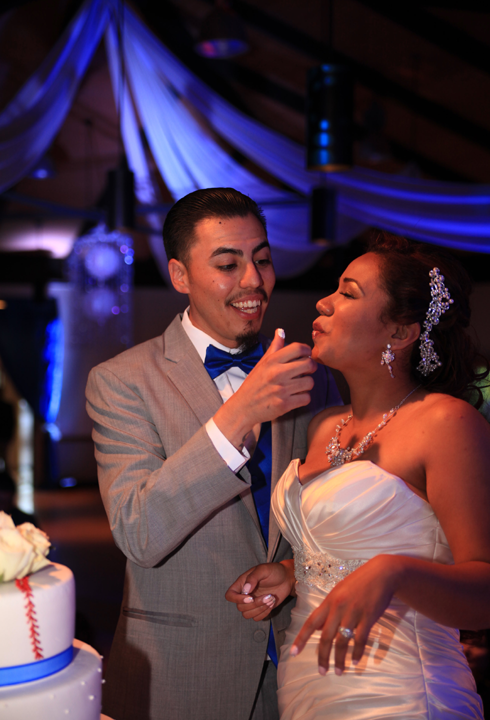 "My favorite part of the wedding was seeing all the smiles in the room. It was a bittersweet day because the following day we hit the road to start a new life in Texas! But my wedding planner made sure the day went as smooth as possible. I was hesitant to hire a planner because we felt it'd be an additional expense we could avoid, but it was actually the best wedding decision we made! Dan, our wedding planner, truly brought our vision to life, and it didn't break our bank. In fact, he is so resourceful and honest, that we probably saved money by hiring him! He planned, designed, and styled our wedding. He can also refer you to an amazing DJ and photographer! He also designed our invitations, table numbers and seating cards."
"Looking back at all of our pictures, it's safe to say we hardly stressed on our wedding day, and I definitely believe it is because we hired a planner. As our wedding day got closer, he became my best friend and kept me up to date on what he was doing. (I even moved to Texas 4 months before the wedding, and we still made things happen via phone and text)."
Amy chose Trightymite Event Lighting & Decor to plan her wedding.  They took charge of the overall design, accent lighting, floral arrangements, and creating the accessories.  Truly a one stop shop for LA-based event planning!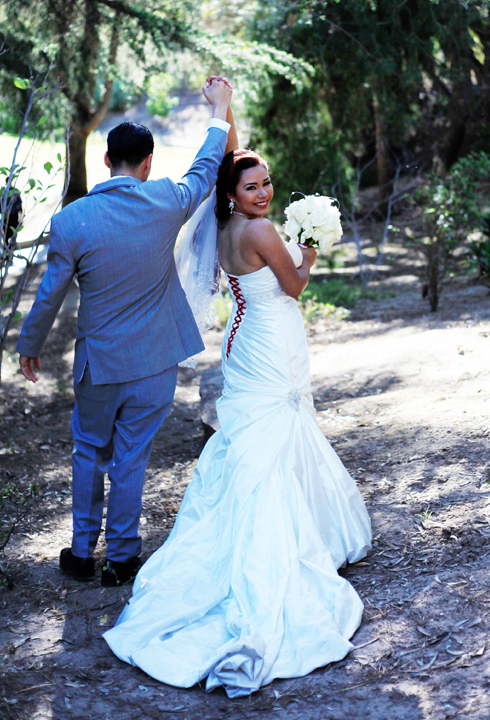 Additional Vendors: