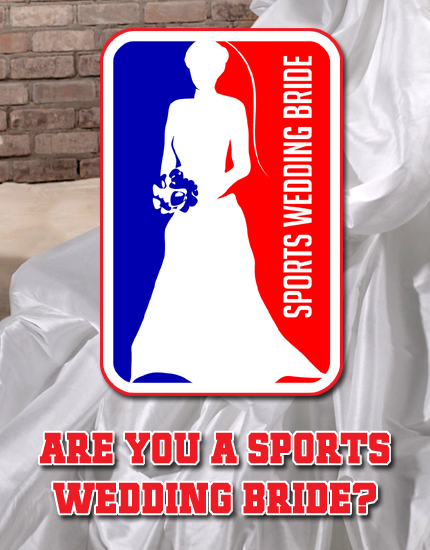 At Sports Wedding Bride, our staff is comprised of real sports fans who love the idea of wedding day personalization. We are an army of DIY enthusiasts that revel in the creativity of our peers. We feel that a wedding day should be a reflection of a couple's likes and interests; and that incorporating the right wedding theme effectively accomplishes this.
There appears to be a common misconception among brides that greenlighting a sports theme means sacrificing elegance and grace for beer cans and football jerseys. After reviewing hundreds of weddings that incorporate a sports theme, we have come to the conclusion that a traditional wedding can effectively be accented with subtle nods to your favorite sports team without compromising the formality of your day. Looking through our site, you'll find that it's full of couples who have successfully crafted a unique experience for their guests.  One that everyone will always remember.
We decided to start SWB to to show that if framed appropriately, using subtle nods to your favorite team can be classy and fun without transforming your wedding reception into a tailgate party. Our mission is to provide inspiration to couples considering a more personal approach for their wedding … to showcase the creativity and unique vision of those free thinkers who set the bar for the rest of us.