Since 2003, BobbleGram has created tens of thousands of custom wedding cake toppers. Through the years, trends have changed but one thing hasn't – sports themed weddings are popular and they are only becoming more so. They have created cake toppers for hockey fans, baseball fans, football fans, soccer fans as well as hunting enthusiasts, tennis players and golfers. Not only do couples love to show their common love for a sports team, they equally delight in showing their team rivalries.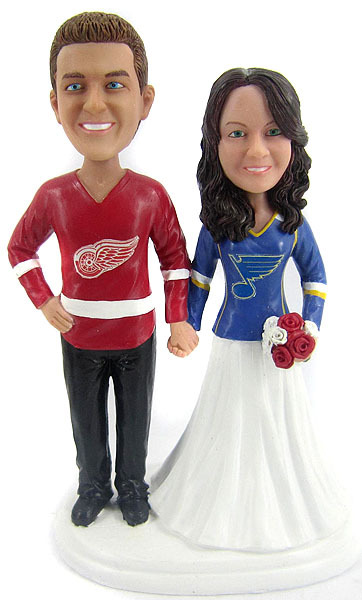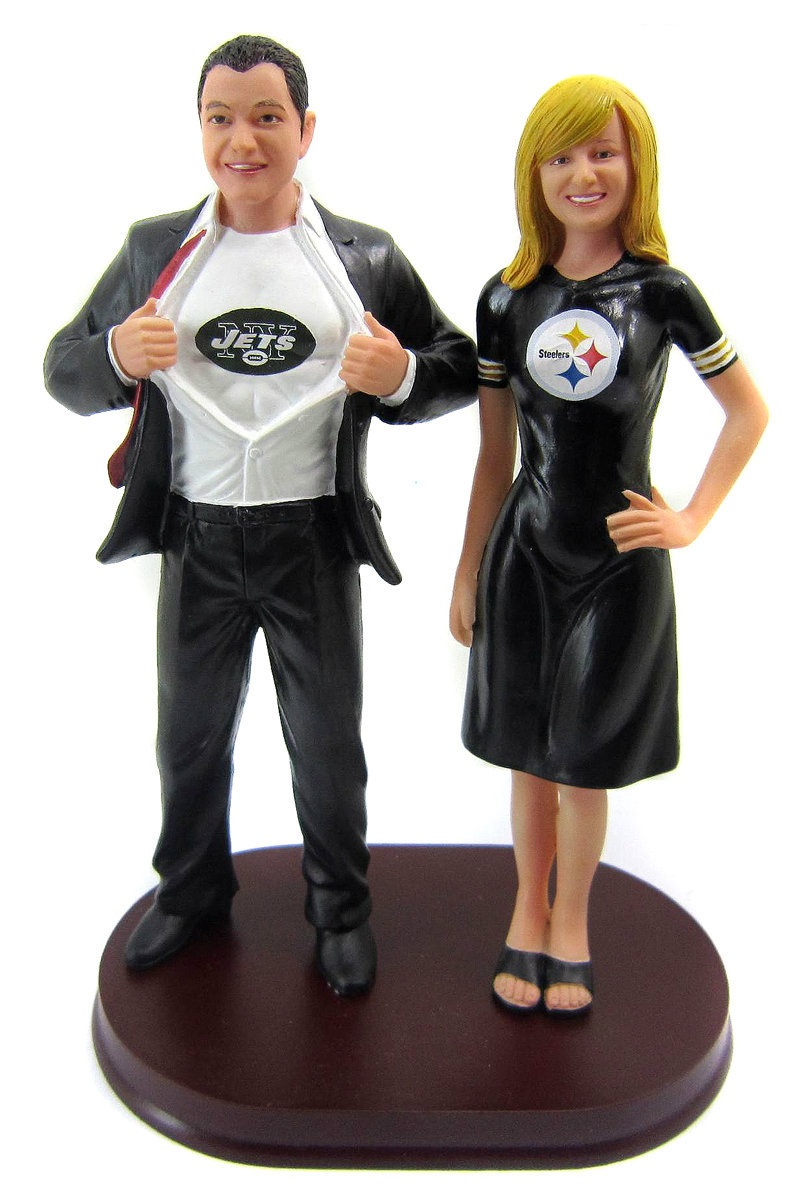 BobbleGram is unique in its production process which has matured over the years. Like their competition, BobbleGram began creating cake toppers in polyclay. Polyclay saves several steps in production because the color is in the clay itself, so it doesn't require painting. However, polyclay is cured at just 250 degrees and over time, the fragile details crumble and fade with sun exposure. Another limitation is that custom orders are created once and cannot be replicated.
BobbleGram began using a new production technique in 2008. Their wedding cake toppers are now created by sculpting in wax, creating a plaster mold, casting the mold in a durable poly-resin plastic and then painting in food safe acrylics. This new process offers several advantages to the old way of creating custom cake toppers: 1) popular styles can be replicated easily; 2) the artist can sculpt more detail into smaller areas so that a more realistic figurine can be produced as opposed to a "bobble head;" 3) these cake toppers last for many, many years as they are more durable and color-fast.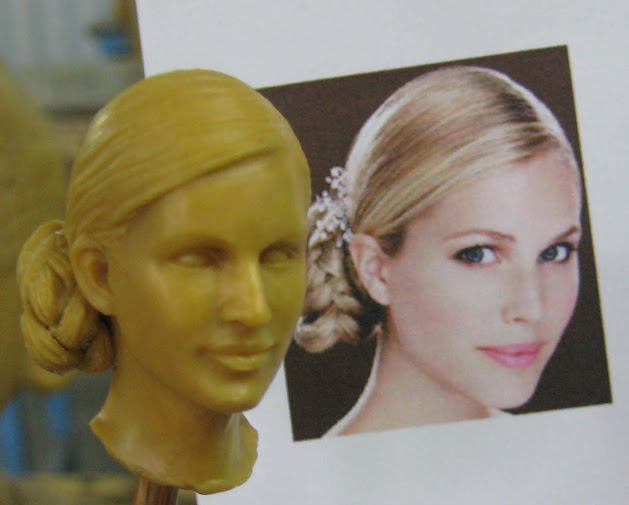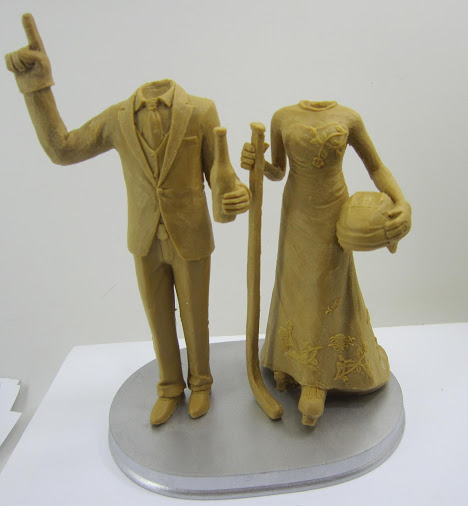 BobbleGram offers their customers a 100% photo proofed process and allows unlimited revisions as time allows. This means that customers see every stage of production and work with the artist hand-in-hand to create a cake topper they are completely satisfied with. This is important when dealing with such subjective material such as the faces of the bride and groom. Only when the customer approves the final, color version do we ship the order. We use DHL white glove delivery to ensure that every order arrives safely and in time.
The BobbleGram Production Process:
The process begins with the customer submitting photos of the bride and groom and instructions for the clothing and jerseys. The photos should be front facing, clear images of the bride and groom's faces as well as an additional hairstyle image to use for the bride sculpture.
BobbleGram artists hand sculpt the customer's faces. The heads are very small and the level of detail obtained is truly astonishing.
Photo proofs of the sculpted heads in progress are then submitted to the customer. The heads are sculpted in a hard wax. This allows the artist to make as many revisions to the sculpted heads as the customer requires.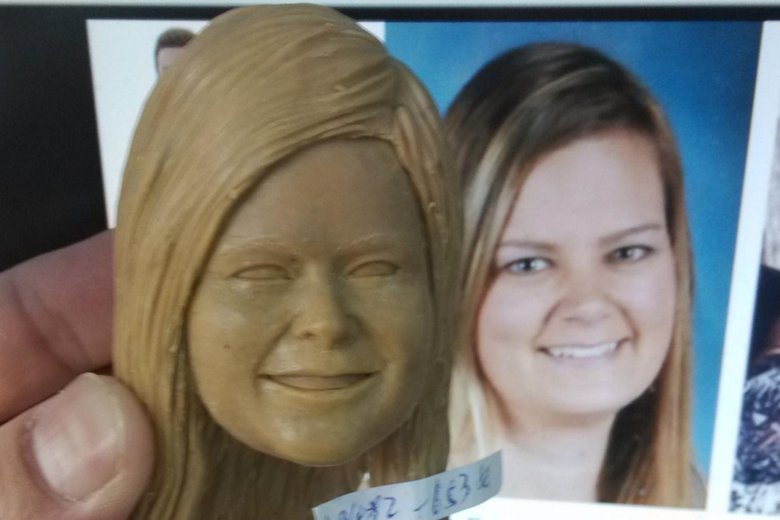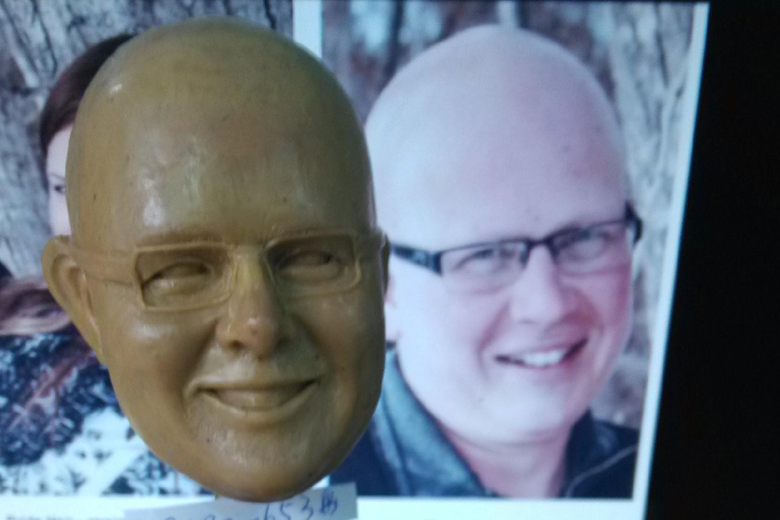 If a fully custom topper has been ordered, customer proofs of the body sculptures in progress are also submitted for approval and again, they make as many revisions as are required to ensure the customer is 100% satisfied with the sculptures.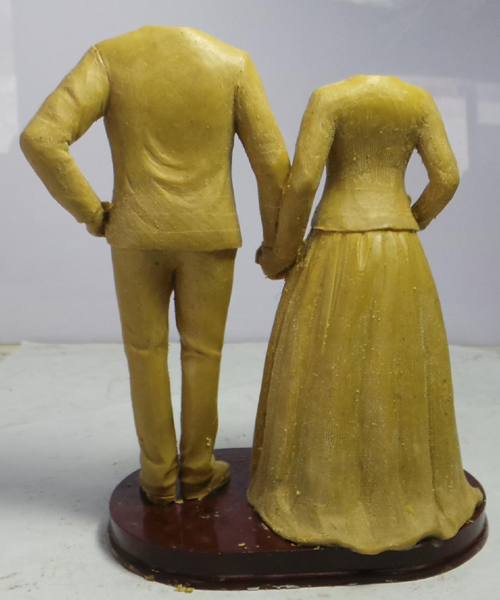 Once the sculptures are approved, plaster molds of the wax sculptures are created. A polyresin is poured into the plaster molds to form the wedding cake topper. Polyresin is a very hard and durable plastic product which cures to be a solid and opaque white color statue.
BobbleGram artists then paint the sculptures to the customer's original specifications. The jerseys are painted to match the teams actual Home or Away jerseys and the numbers and names of the customer's choice are added.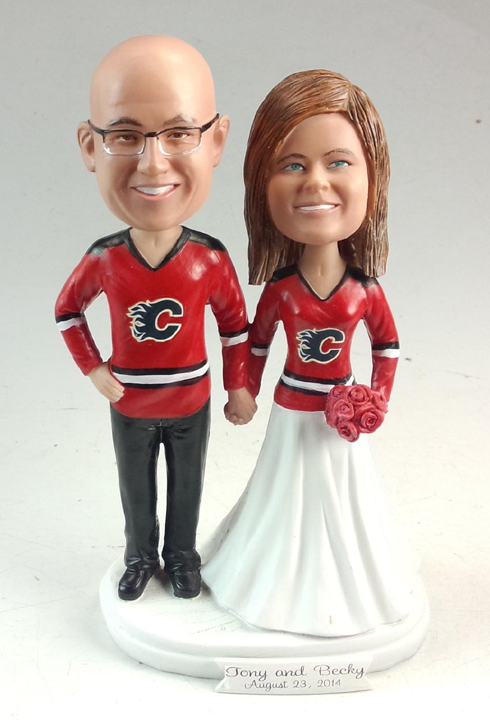 Final color proofs are then sent along to the customer. BobbleGram is committed to making as many revisions to the color as needed until the customer is 100% satisfied with the final cake topper. They can also add optional accessories like a wood base and printed nameplate and then prepare the topper for shipment.
The following are some additional examples of BobbleGram wedding cake toppers.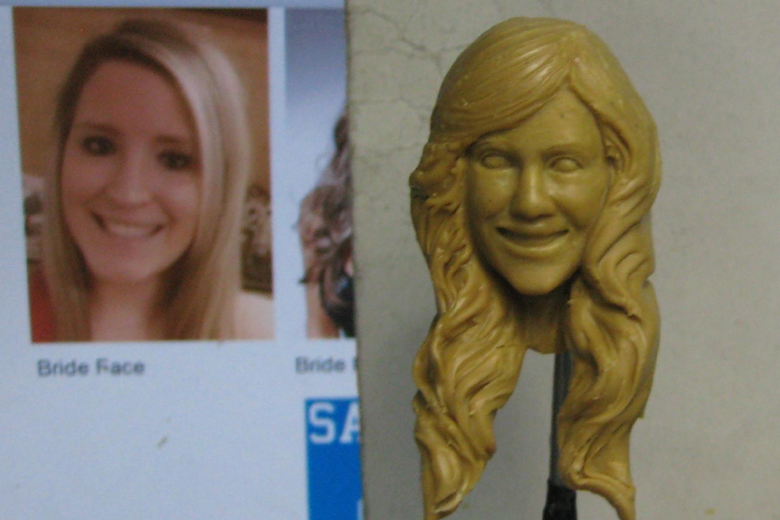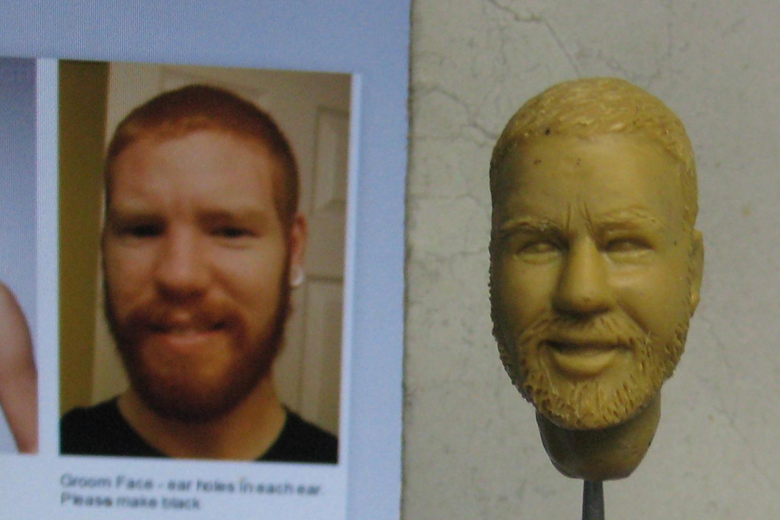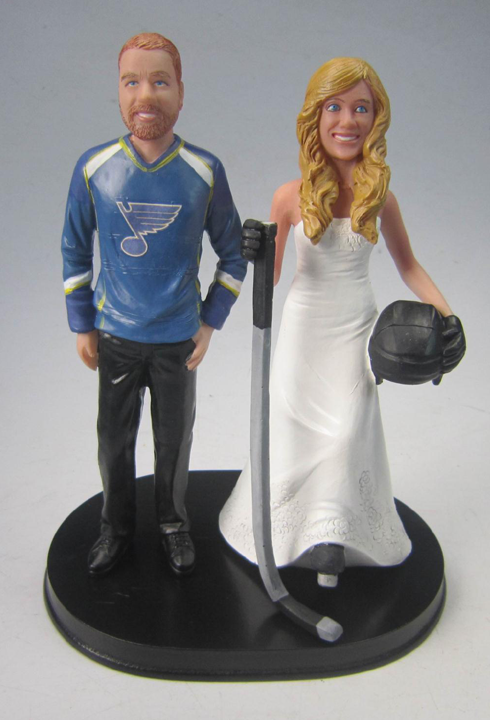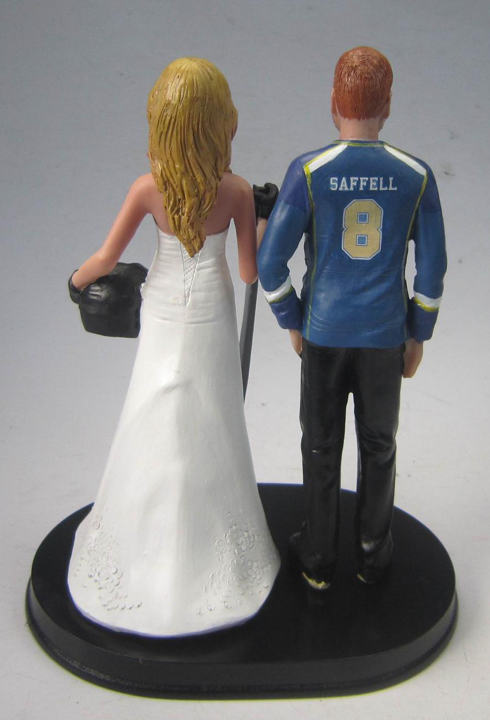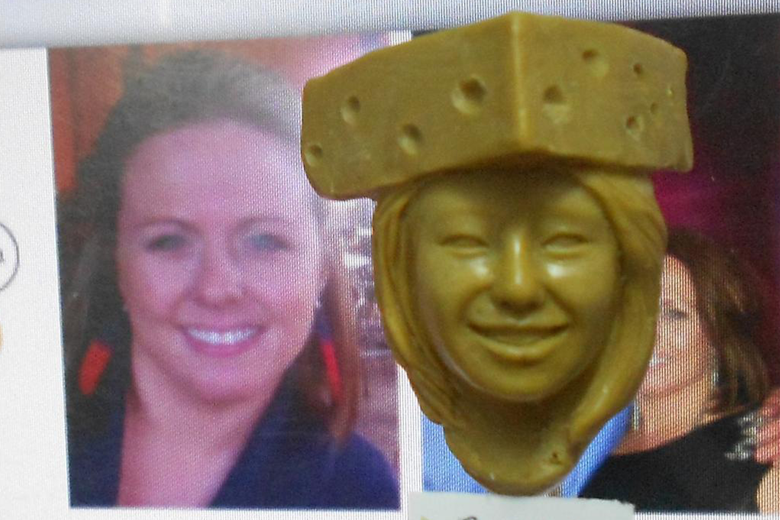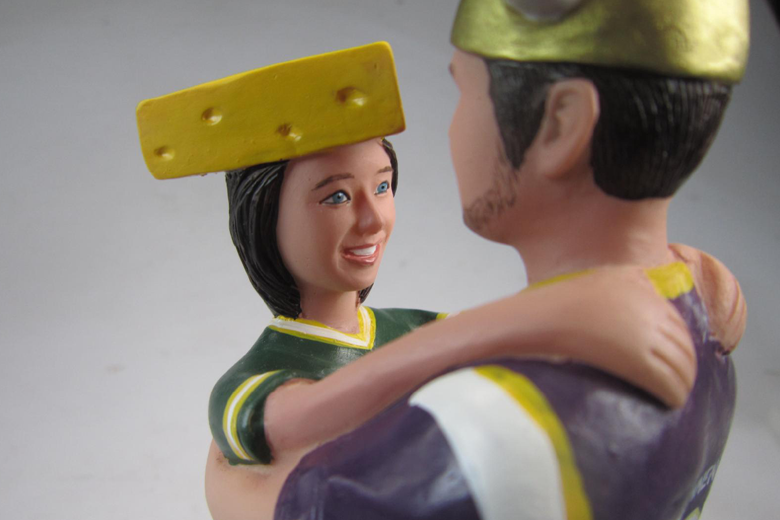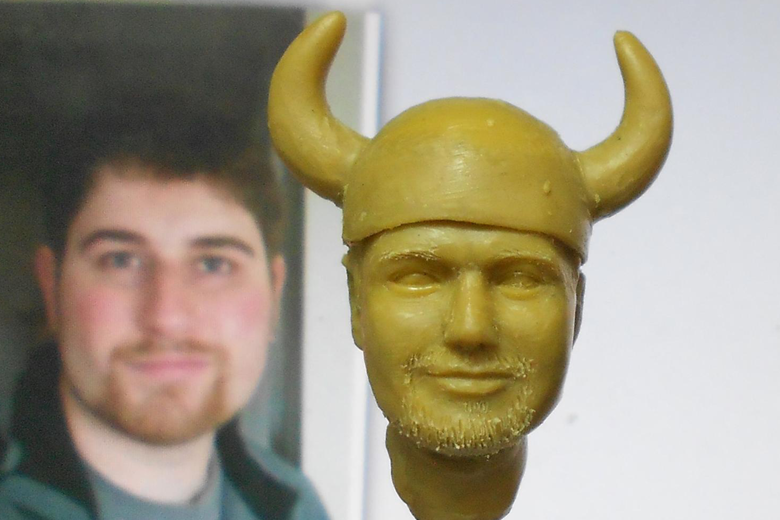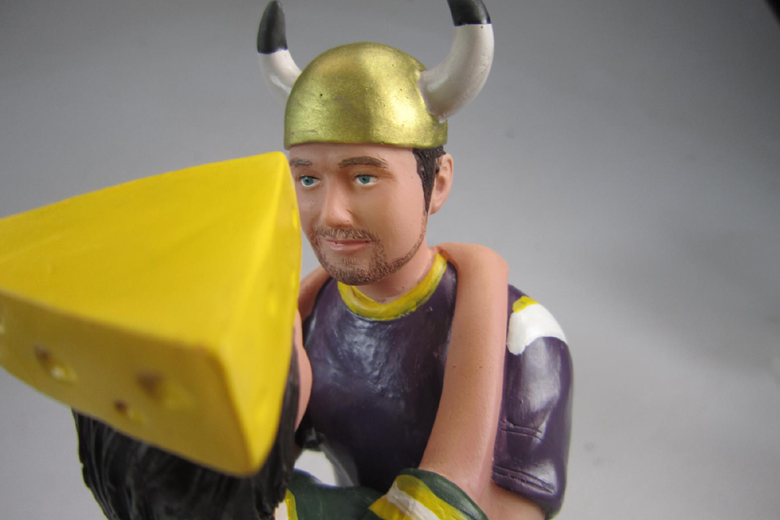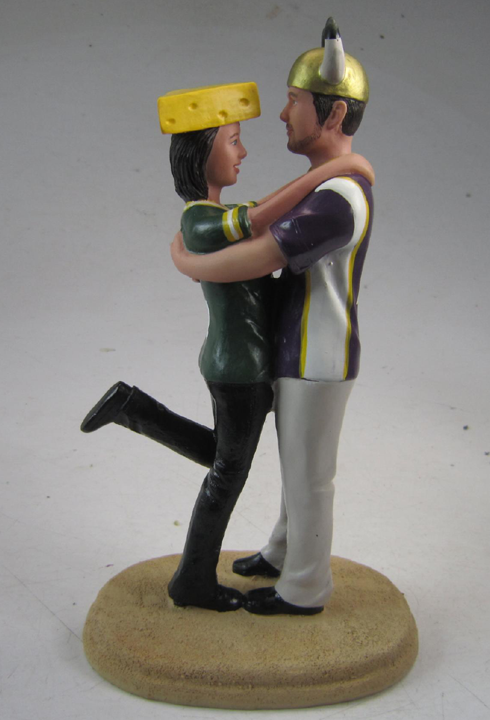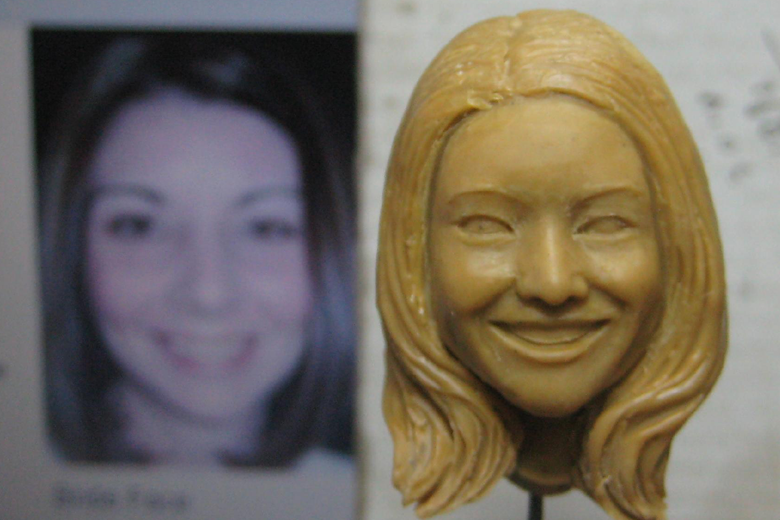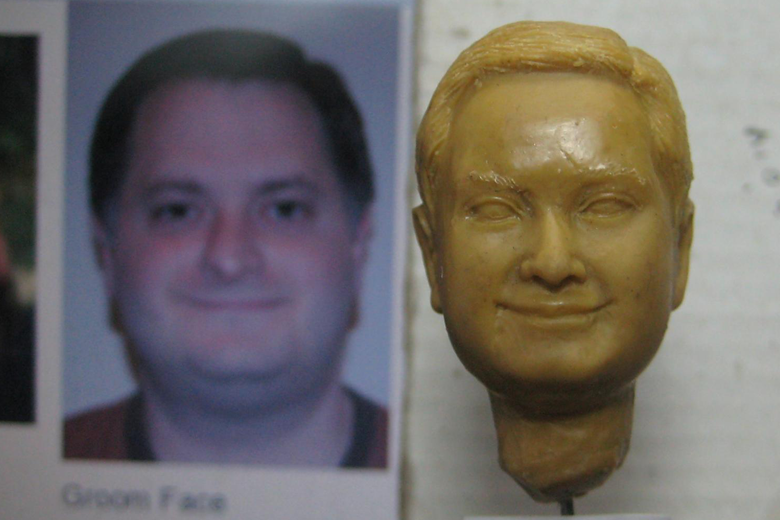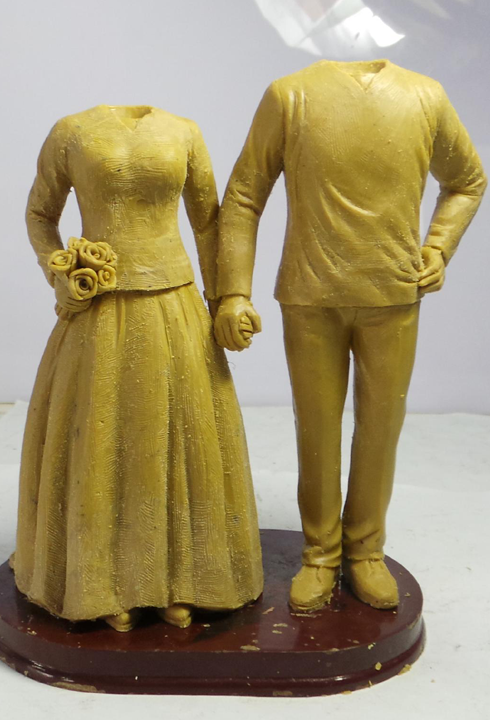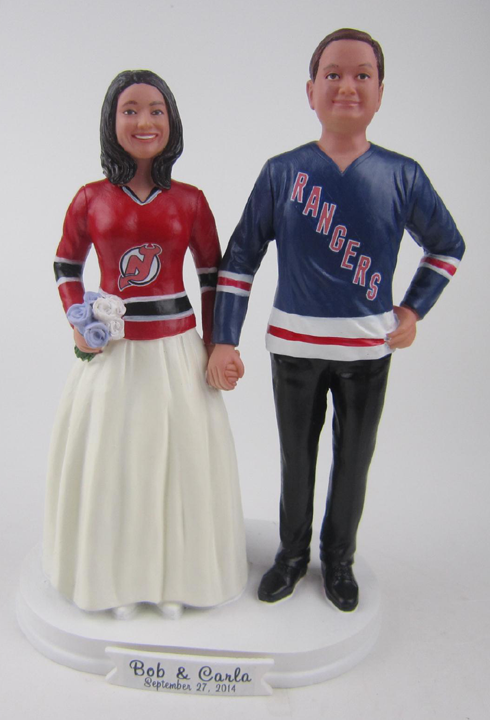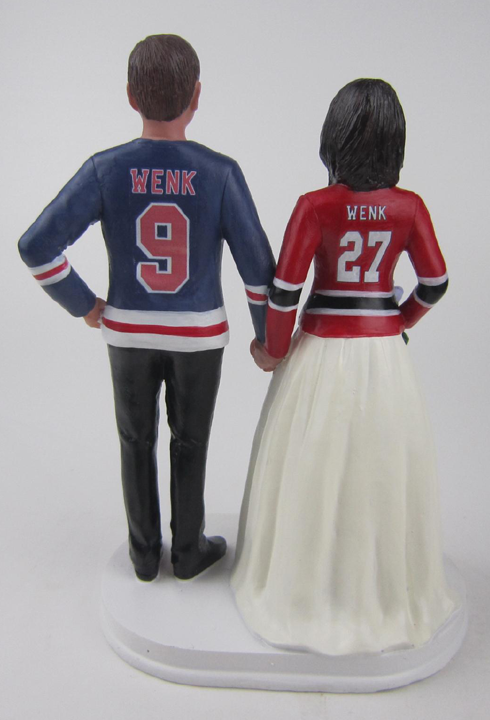 If you are interested in placing an order for wedding cake toppers through BobbleGram, simply visit their website at www.BobbleGr.am.