Anita and Doug met through mutual friends.  They grew up in a small town in Northeastern Canada's Province of Newfoundland and have close ties to their community.  Anita volunteers as a massage therapist for the Gander Flyers Senior Hockey Team, and Doug plays Right Wing for the club.  Since both are closely associated with the Gander Flyers, they spend a lot of time together at their local ice rink, known as the Gander Community Centre (GCC).
In addition to playing hockey, their passion for professional sports runs deep … from ice hockey to major league baseball to professional wrestling, Anita and Doug follow their favorite teams religiously.
"We have a taste for all sports. Baseball – we're die hard San Francisco Giants fans.  They won three World Series Titles in the six years we have been together (a fourth is coming this year ).  Hockey – we have good fights [at home] because I'm a Leafs fan and he's a Habs fan, so you know when they play each other, it gets pretty loud around the house."
Anita and Doug are also huge fans of the professional wrestling's WWE, boasting that they own VHS copies of every major pay per view wrestling event since 1993.
So the month of October, paired with the color orange (a San Francisco Giants color), and the Halloween holiday (which is their absolute favorite) seemed like the perfect way to celebrate their union as man and wife.
"We decided to have our reception in the cafeteria at the stadium [Gander Community Centre] since we're there all the time and had some wedding photos done out on the ice. We were also the first couple to ever have a wedding reception and photoshoot done there, so our pictures are up in the stadium."
The result was a magical wedding day filled with some very personal elements that reflect the couple's interests and unique style.  Their wedding was photographed by Crystal Bull and the bride did most of the planning and design on her own.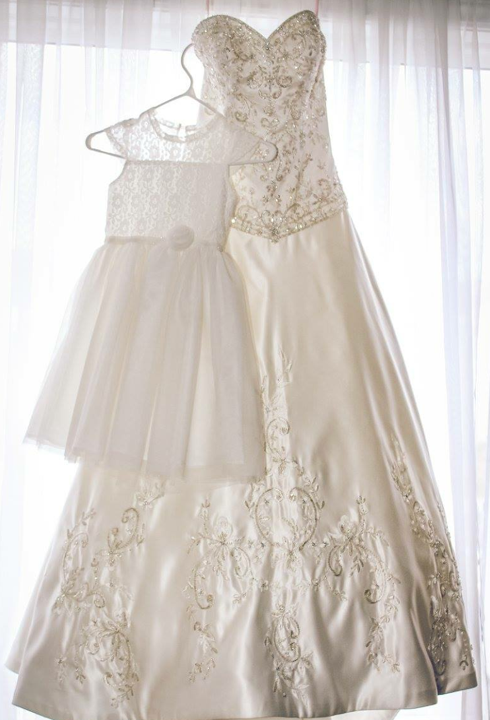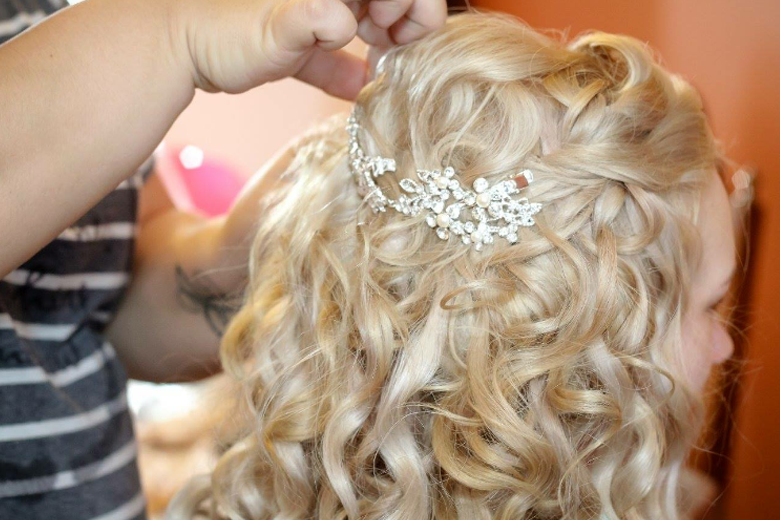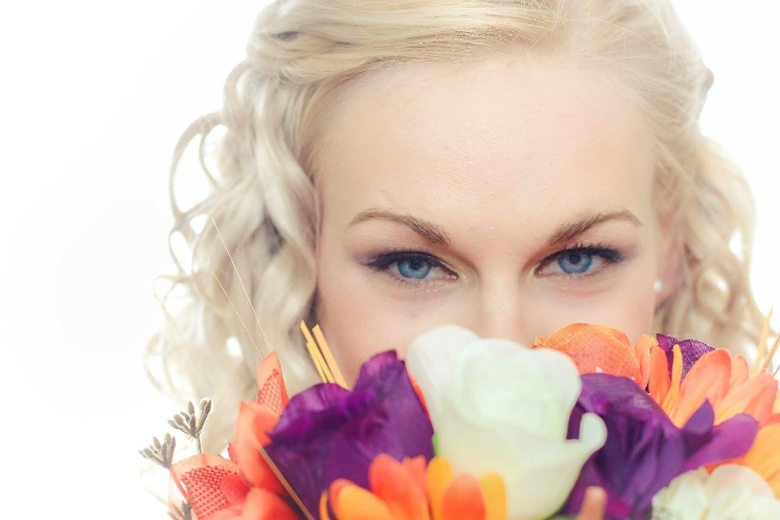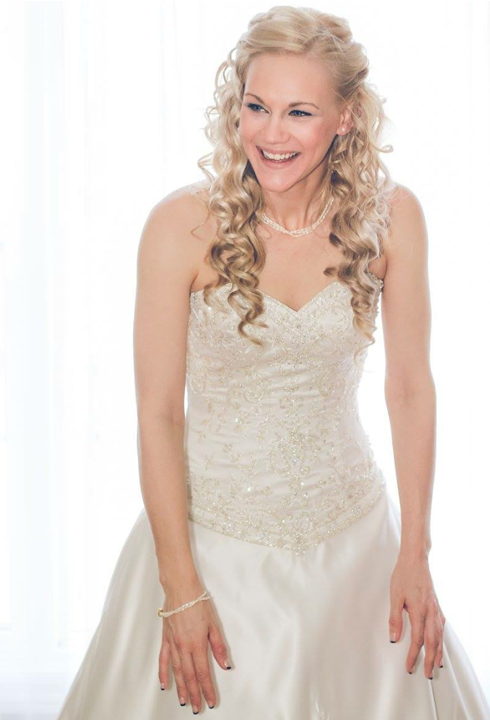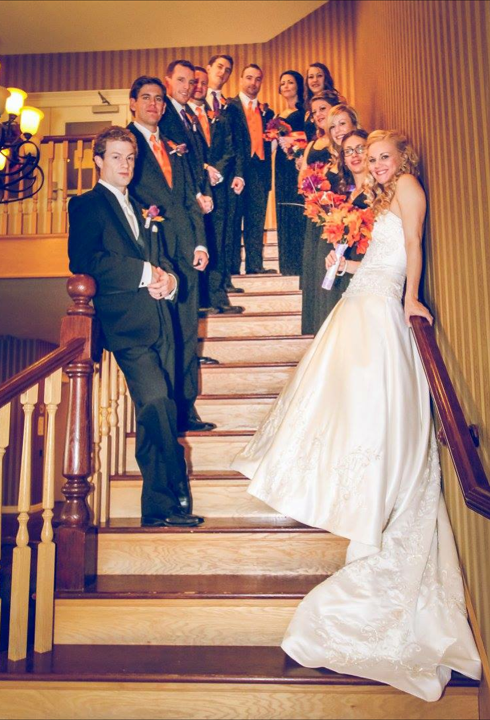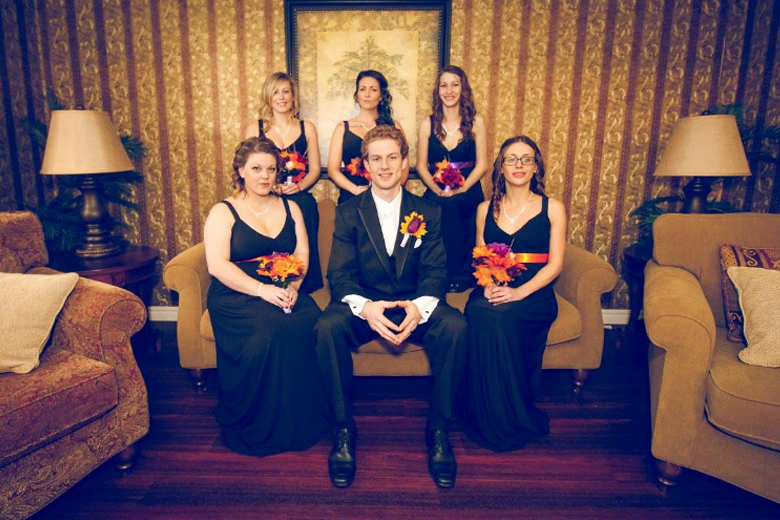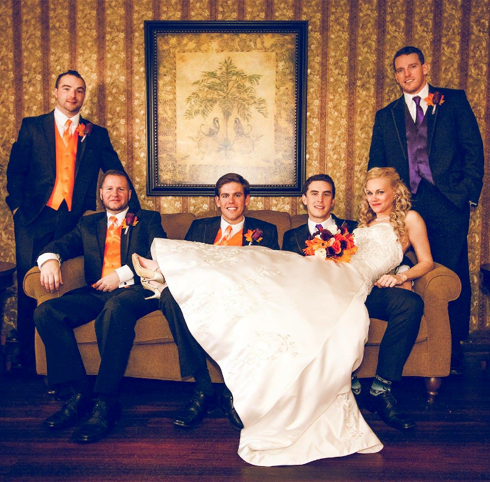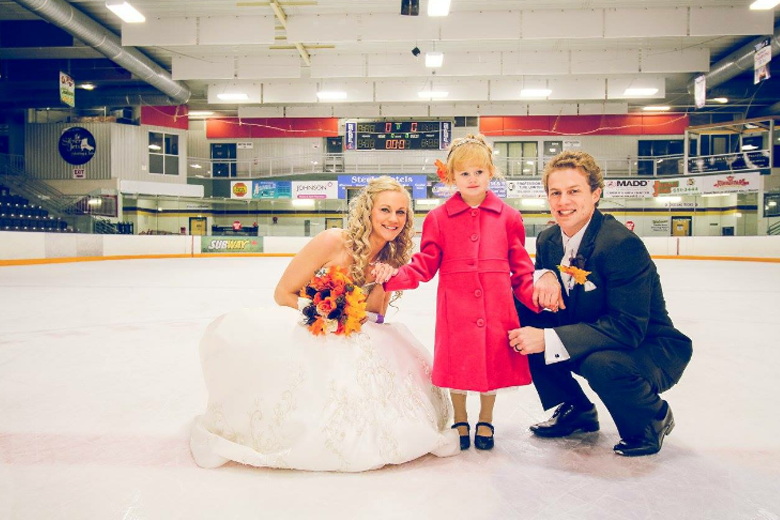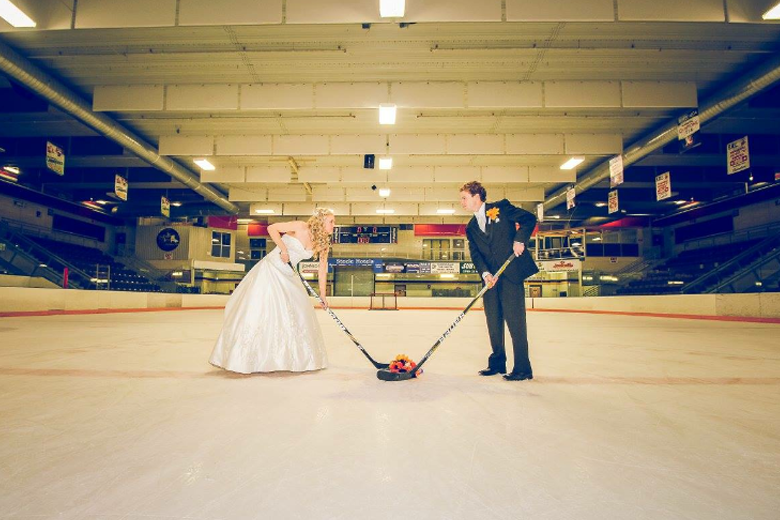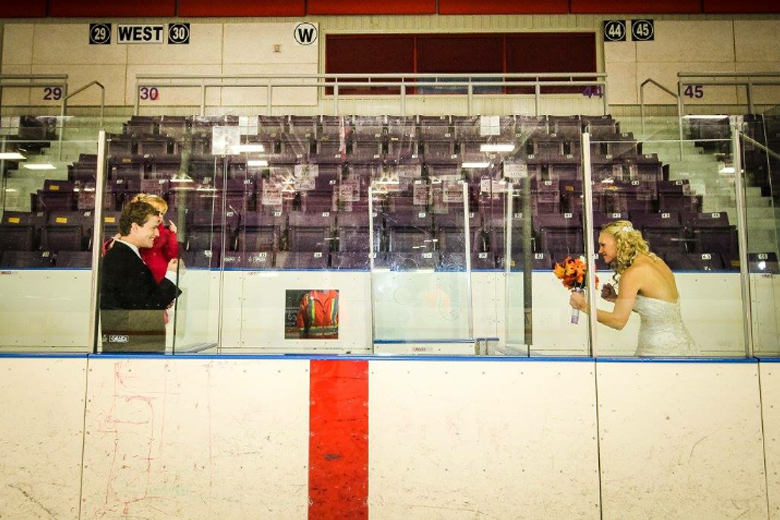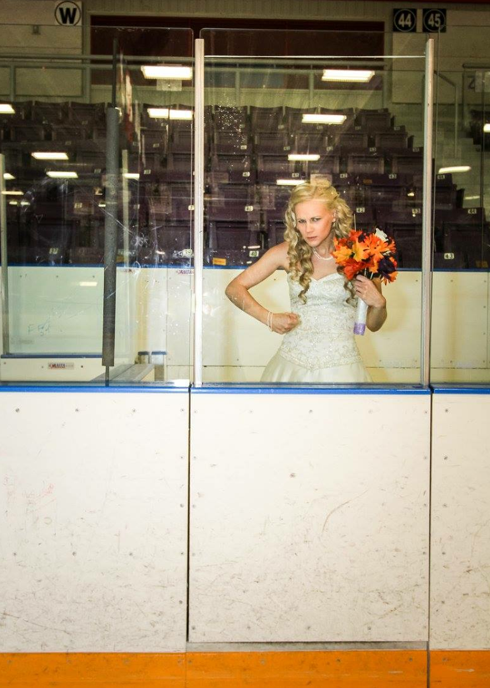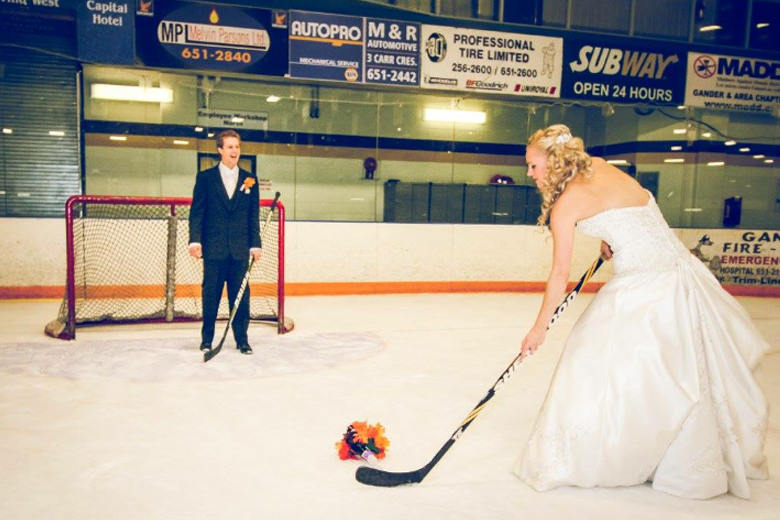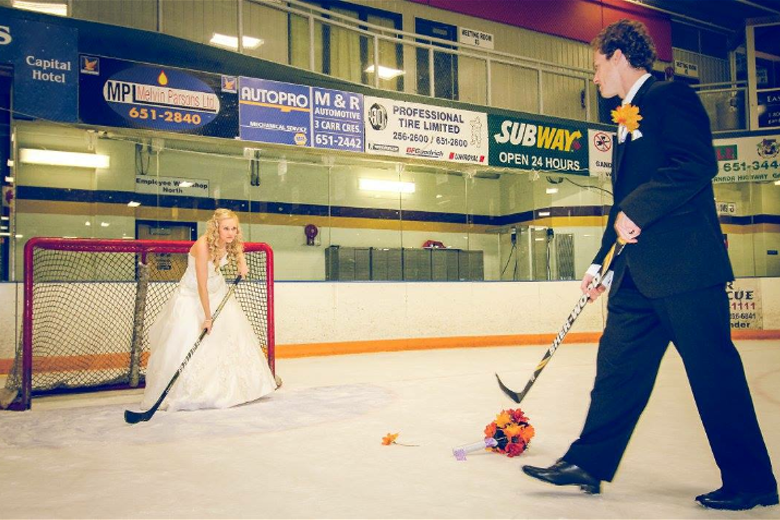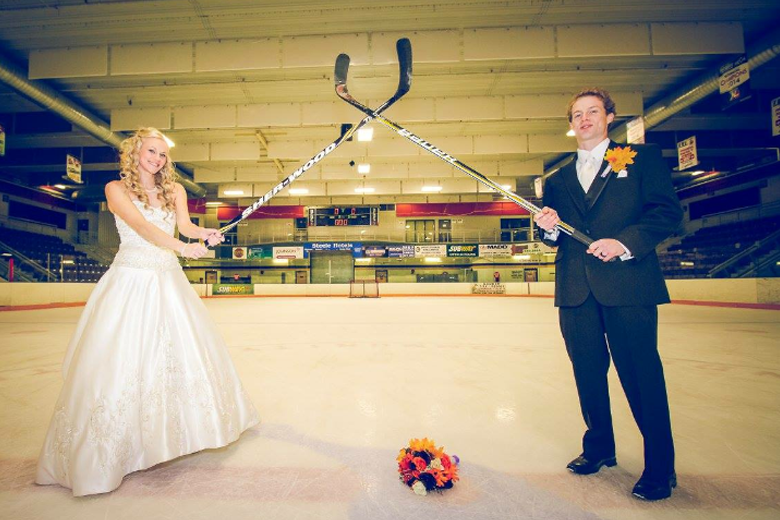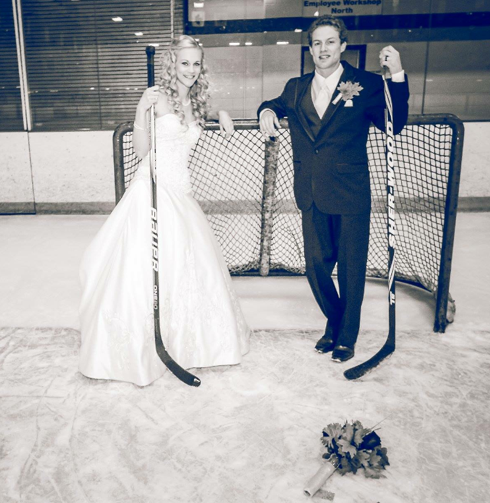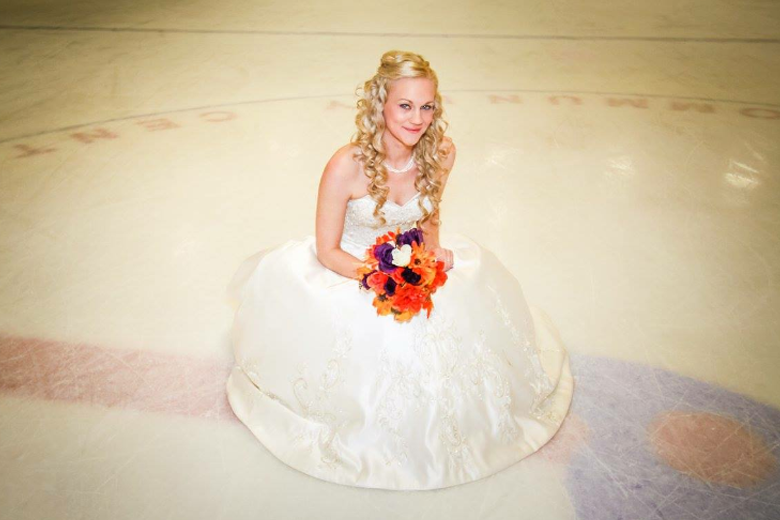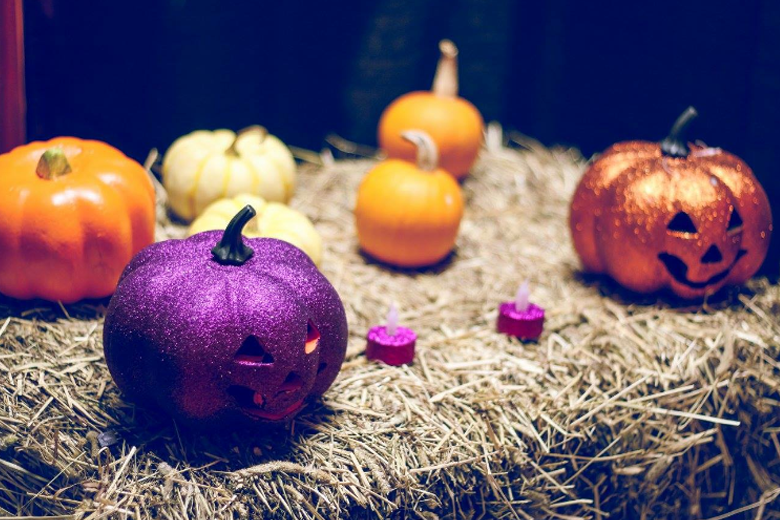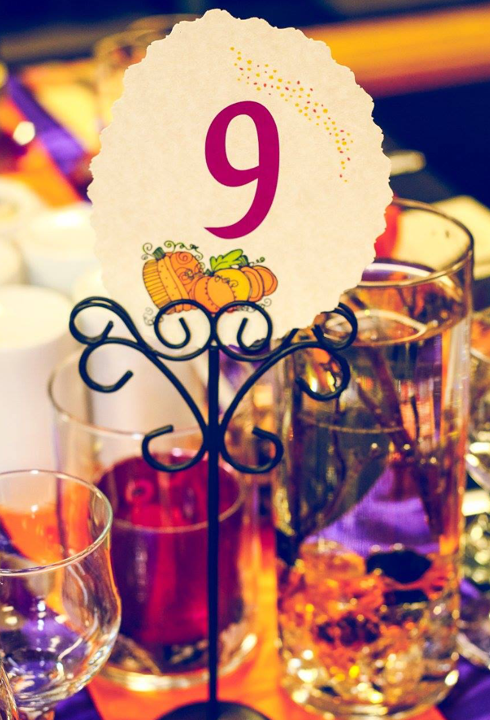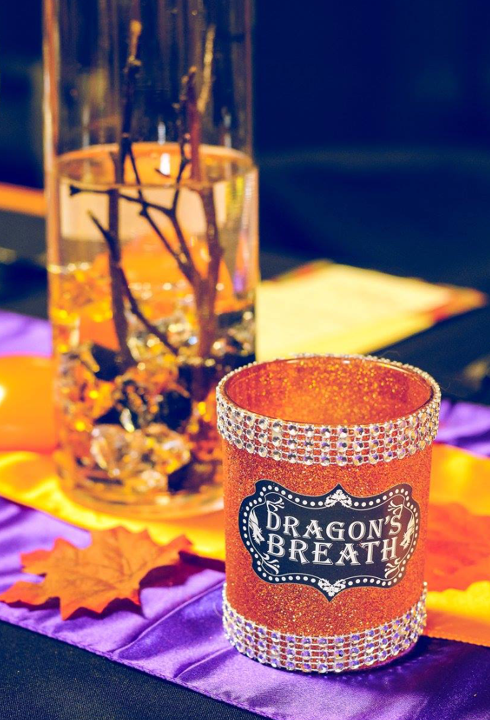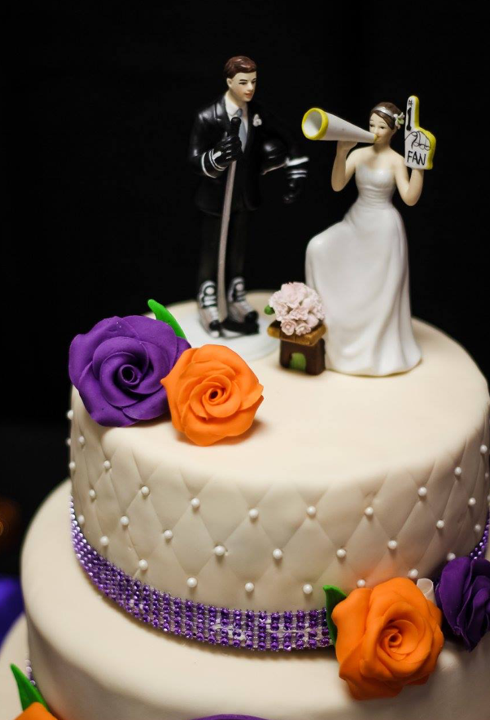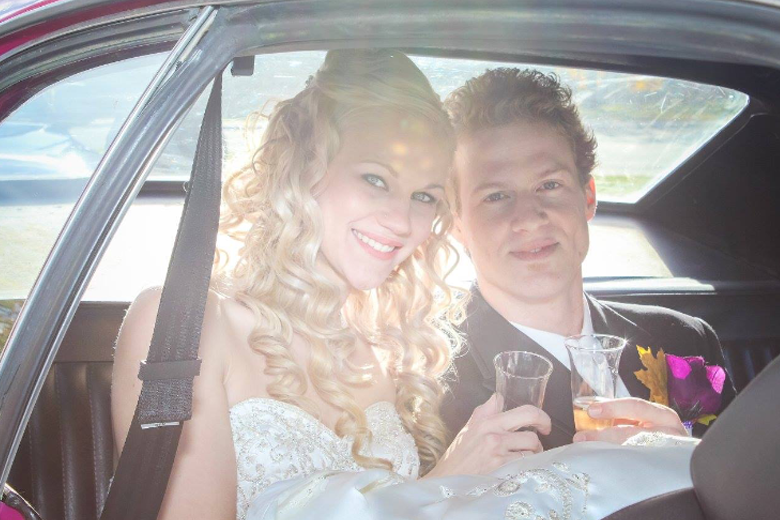 "It took so much work but it was perfect. If I had to plan it all over again… I wouldn't.. It was everything I have ever dreamed of."