Sean and Kate were married March 30, 2013 in Gardner Mass.  Deciding on a Hartford Whalers hockey themed wedding was the brides idea, knowing that her future husband grew up a die hard Whalers fan. The couple met in 2005 and became engaged in 2010. The wedding was in the works for about three years with the groom doing the majority of the wedding planning and creative projects. They created their own wedding invitations which were made to look like Hockey game tickets with the date listed as the section/row/seat. The referee, who was a child hood friend of the groom, was ordained for just the day to marry the couple at center ice.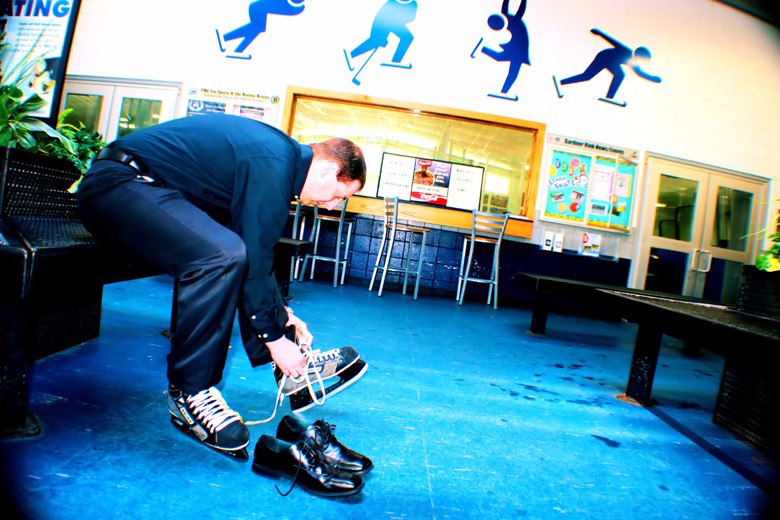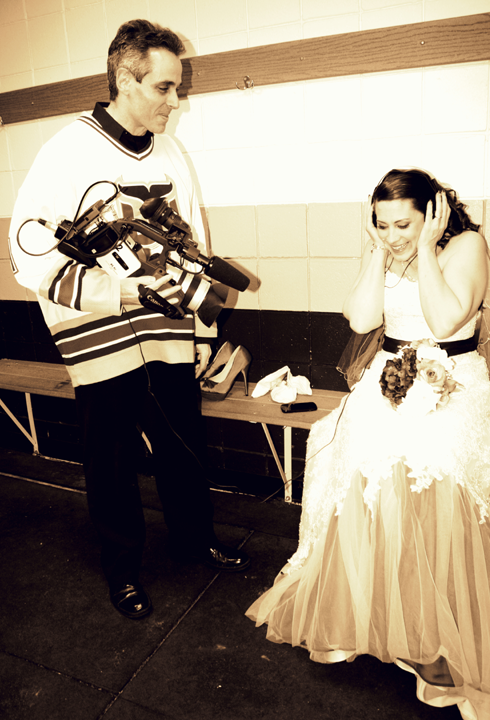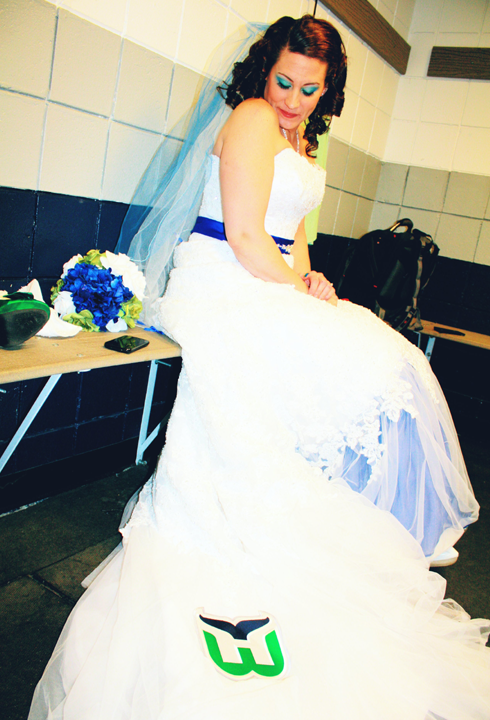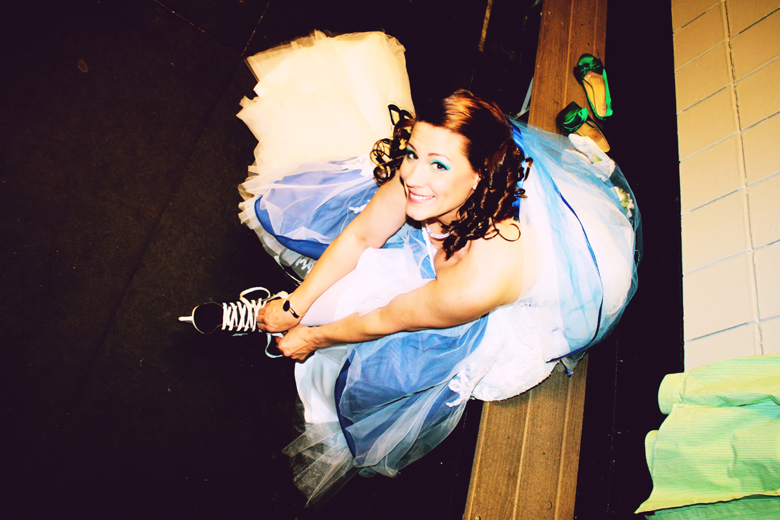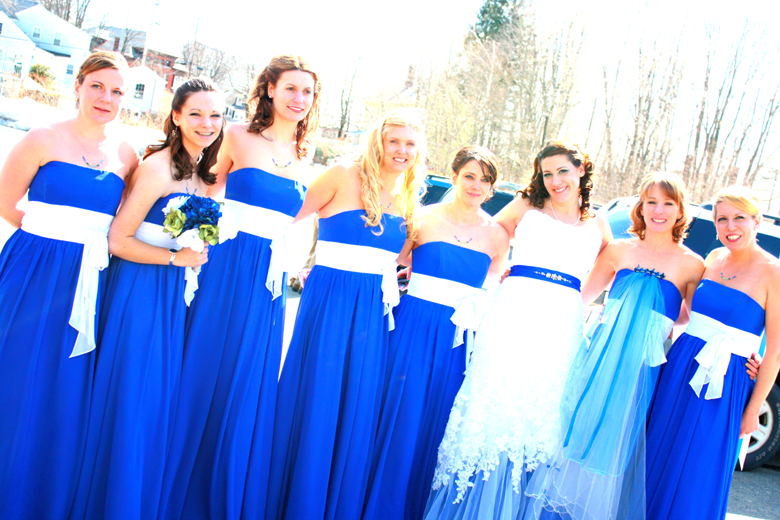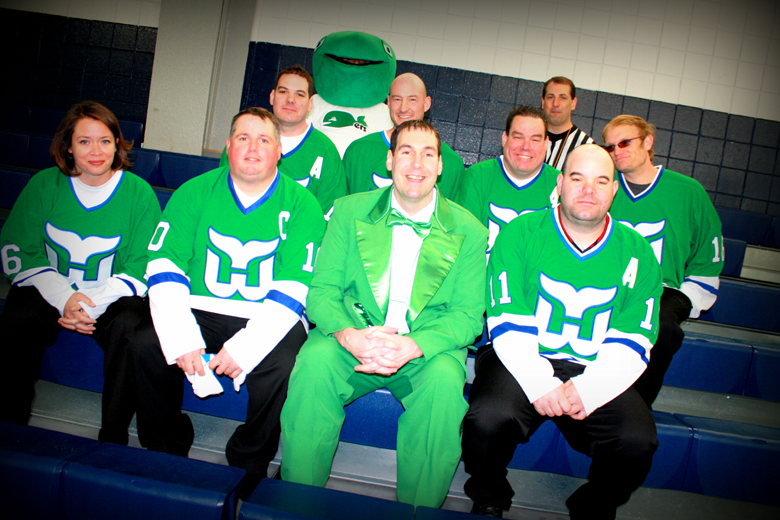 Once the bride let her groom run with the Hartford Whalers themed wedding, he started wedding planning. The first order of business was to get a Mascot, who not only walked (skated) the bride down the aisle, but also one who could toss T-Shirts into the crowd at the ceremony. All the guests who entered the arena beforehand were given custom made Sean and Kate Whalers rally towels.
The Groomsmen all wore Hartford Whalers green jerseys while the Groom had a custom made green tux with the Hartford Whalers logo sewn into the back. The bride wore a white wedding dress with the color blue seamlessly integrated on the train, as well as a Whalers patch sewn on at the bottom. In addition, the bridesmaids wore gowns that were Hartford Whalers blue in color.
Snack vendors were also on hand, and they wore Hartford Whaler jerseys throughout the day, as they provided snacks for the wedding guests. The hockey jerseys were a fraction of the cost of what a Tux would have been to rent and fitted in nicely with the theme.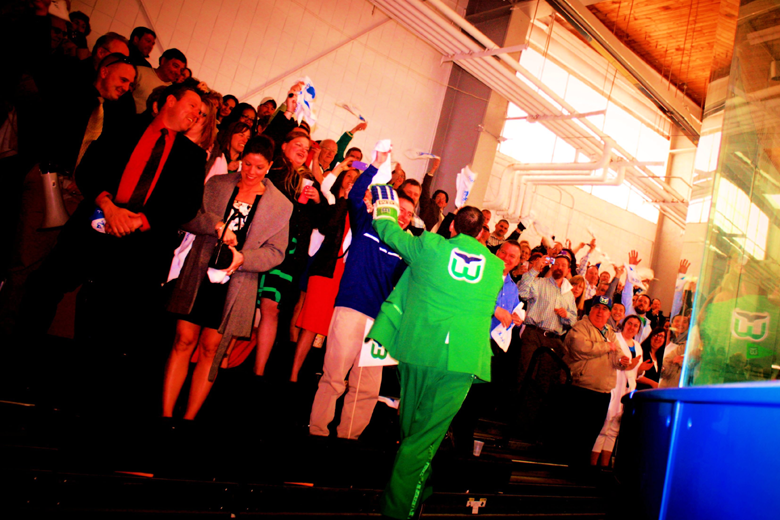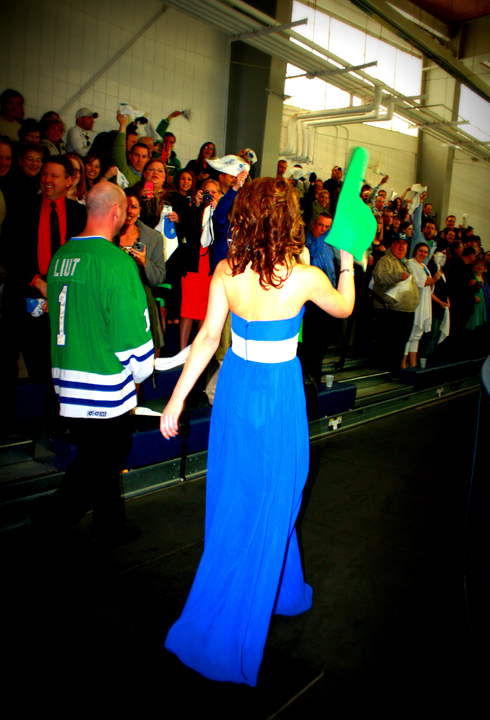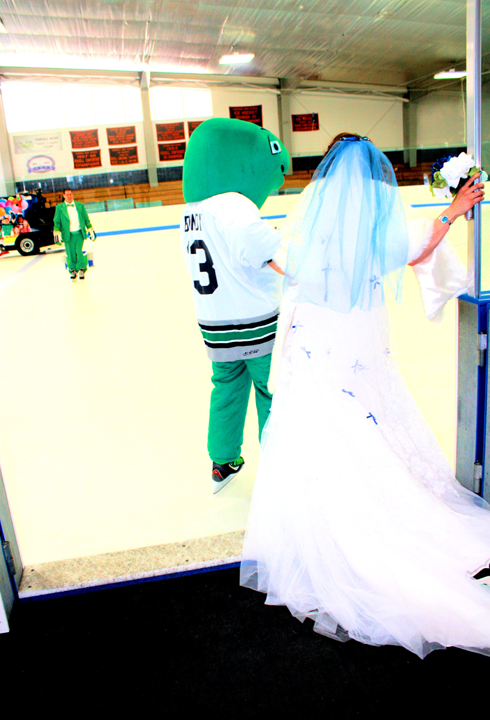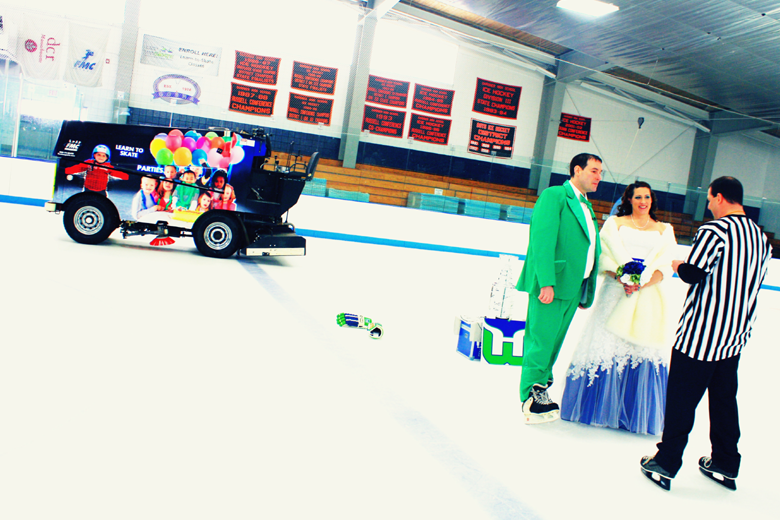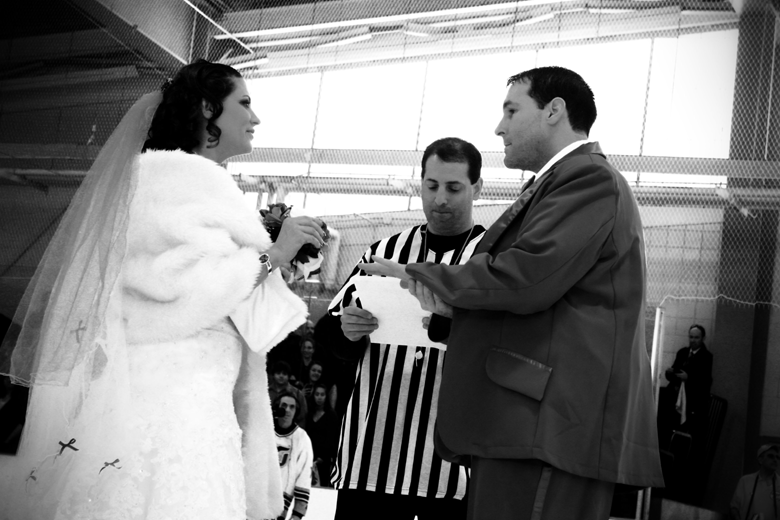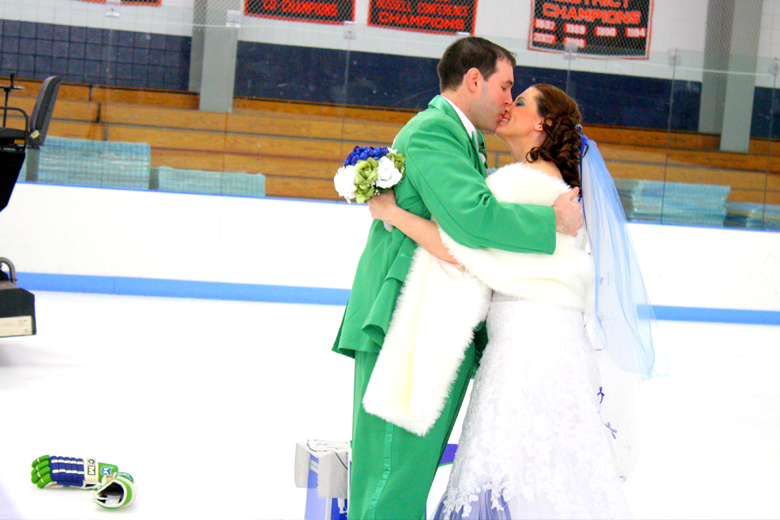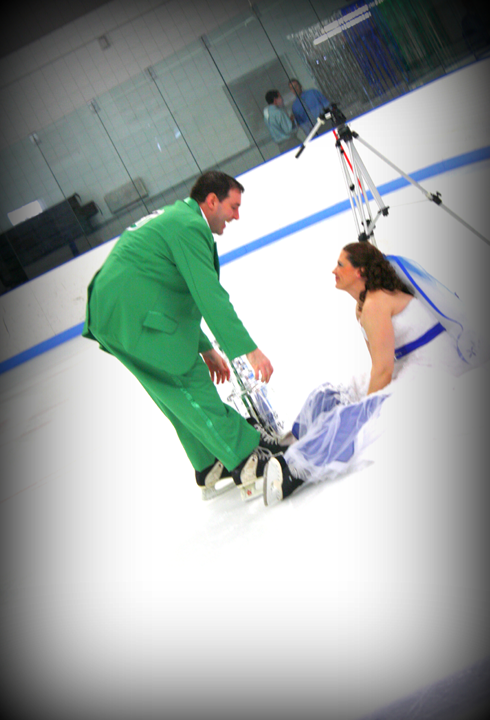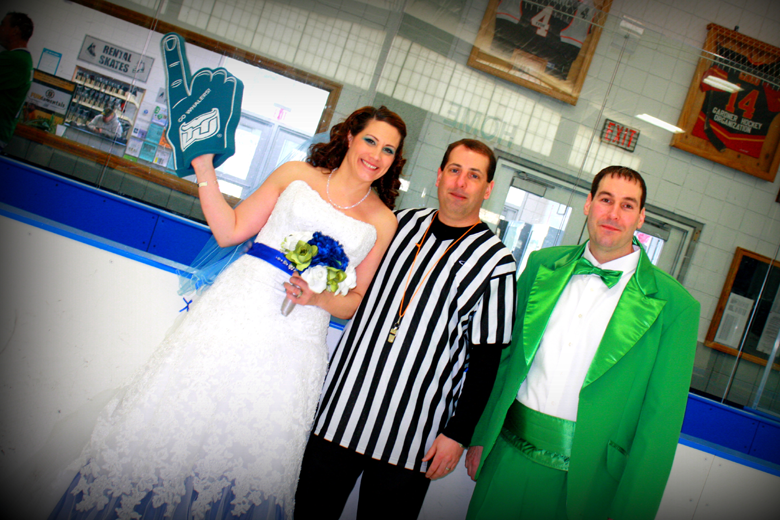 "We also used foam fingers in lieu of flowers, the Whalers players were used as table numbers (custom made), A Stanley Cup cake, and of course, we had a beer man handing out beer and popcorn during the wedding. The foam fingers were much cheaper than any amount of flowers would have cost, plus we bought a few extra (along with other noise makers) to place at the table at the reception. The cake was made by a friend of ours who did an excellent job and the guests all seemed to love the beer man, even though we charged $8 a cup (just kidding, it was free, the $ tag was just for ambiance)."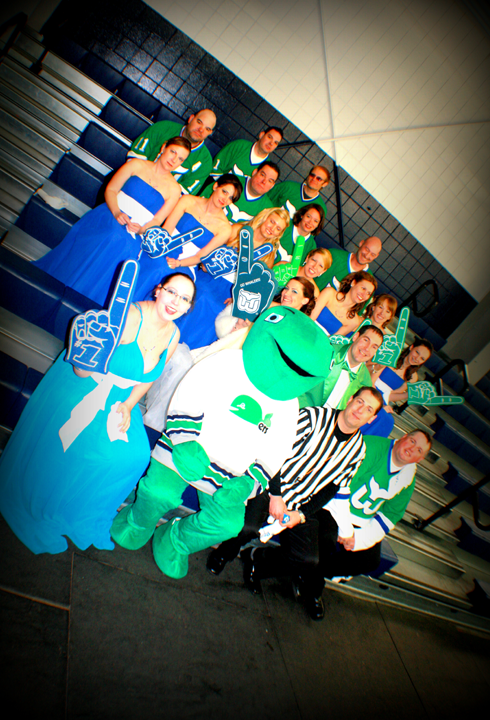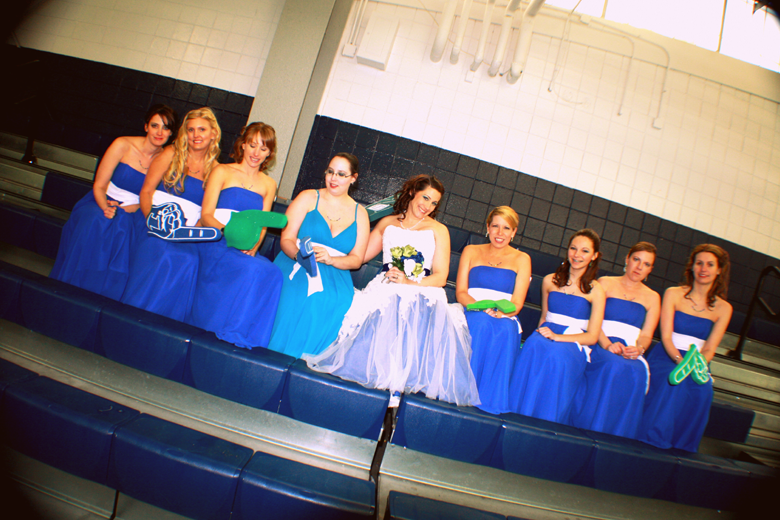 The wedding reception took place after the ceremony at the Double Tree hotel in Leominster, MA. At the request of the Groom (who provided all the decorations), the venue was decorated in Hartford Whalers banners, flags, lights, colors and other memorabilia by the hotel staff.
"We walked out to the dance floor with the song "Brass Bonanza" playing, which was the Hartford Whalers theme song. We had a photo booth in lieu of party favors (plus the rally towels)and the table center pieces were custom made wine bottle labels with one of our engagement photos used as the photo."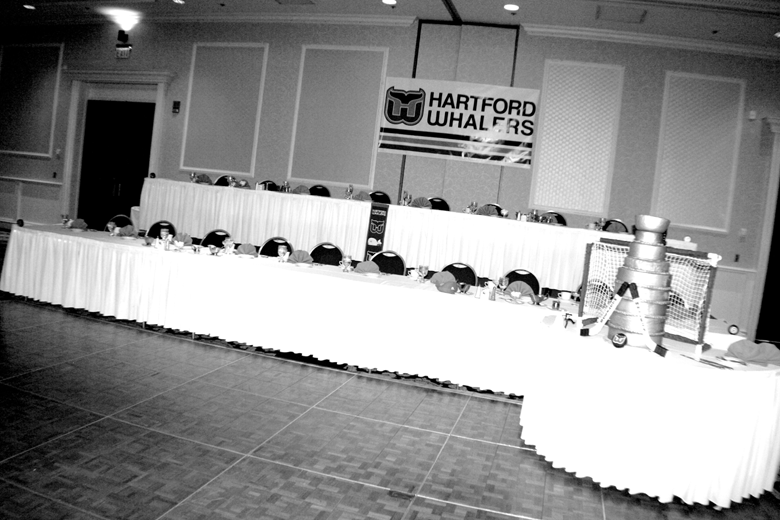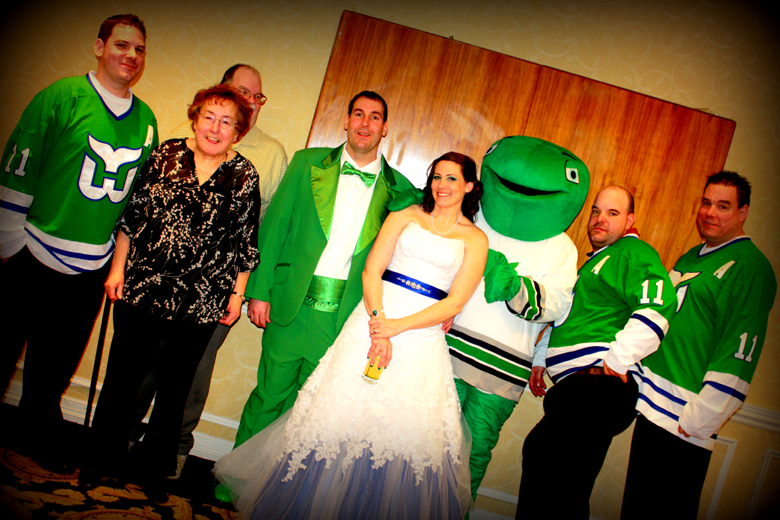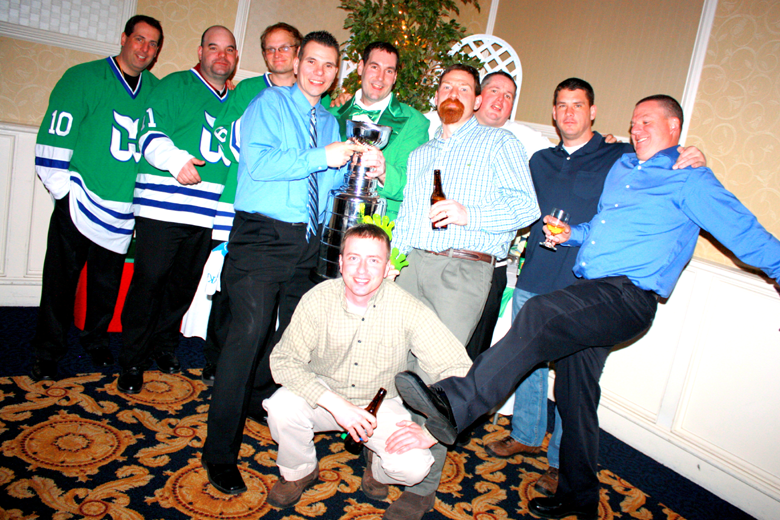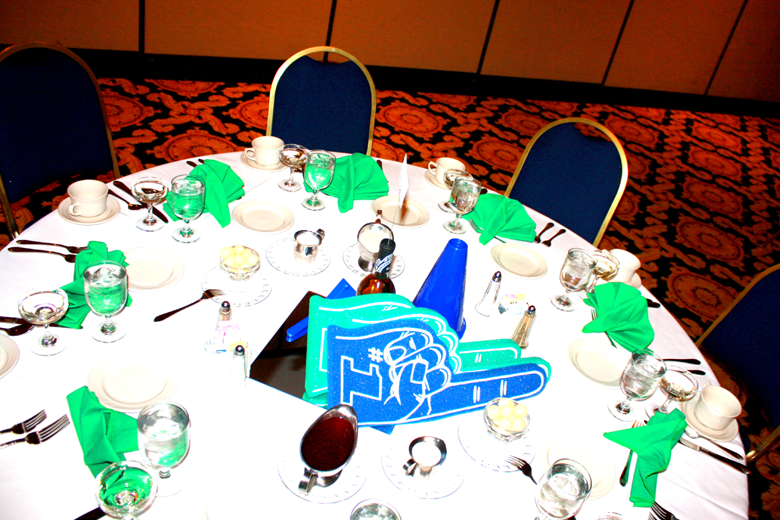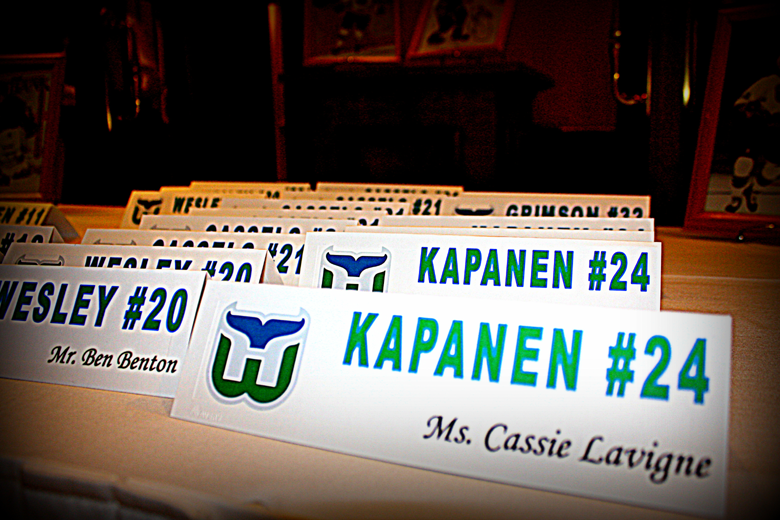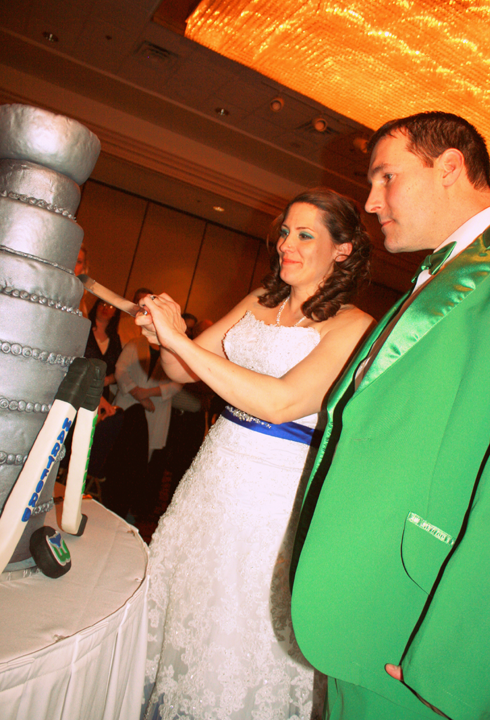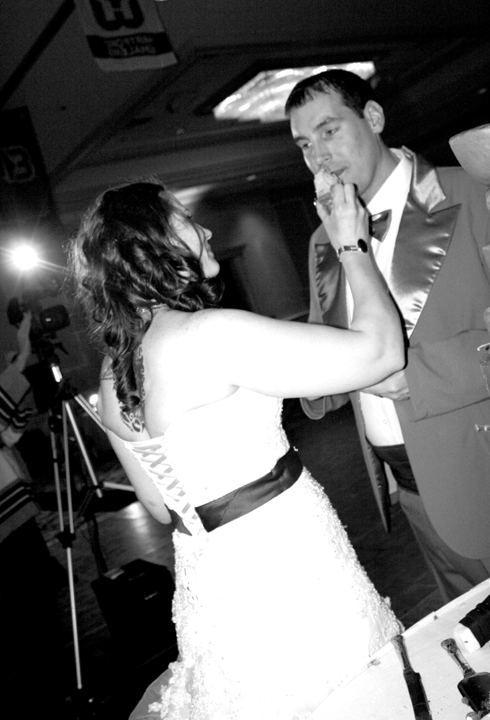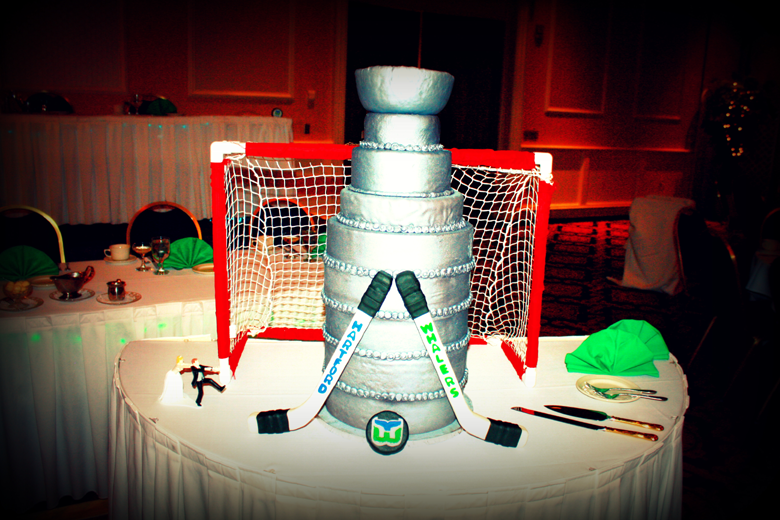 "Overall, it was a very fun day and everyone had a blast, if only the Whalers were still around **sigh**"
Additional Vendors: