Lindsey and Ryan are huge Boston Bruins hockey fans who couldn't pass up the opportunity to celebrate their favorite NHL hockey team as they celebrated their union together.
"A Bruins themed wedding was actually my idea and our families were reluctant at first because it wouldn't be 'elegant'. Once we started planning though, it quickly became evident that having a Boston Bruins themed wedding was the best thing we could've done."
The couple got very involved in creating some unique wedding reception table centerpieces and guest favors to effectively bookend their special day.  The Stanley Cup wedding cake and personalized "Bride" and "Groom" hockey jerseys also served to really set off their unique wedding theme and thrill family and friends.
"I also realized this quickly … with the hubby, having a theme that we were both so passionate about, made him wicked involved in the process. He was interested in the planning and wanted to help!"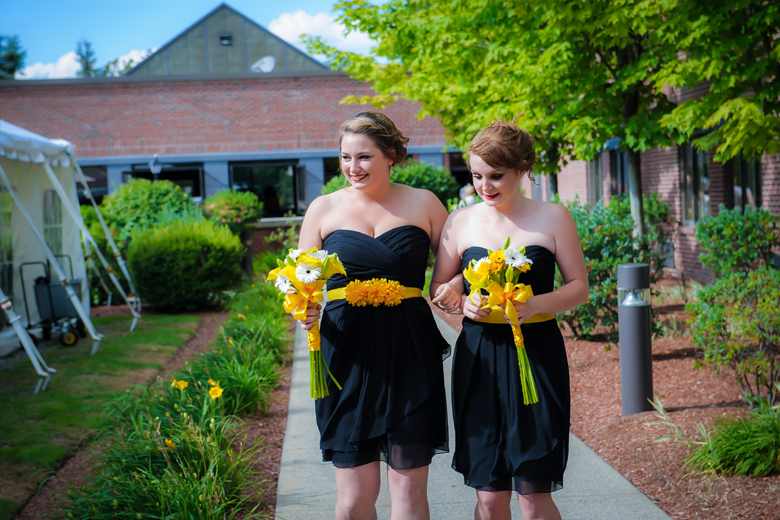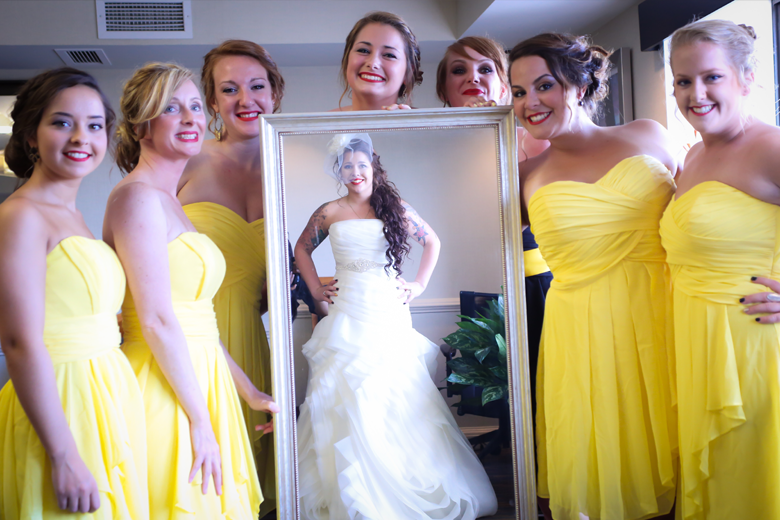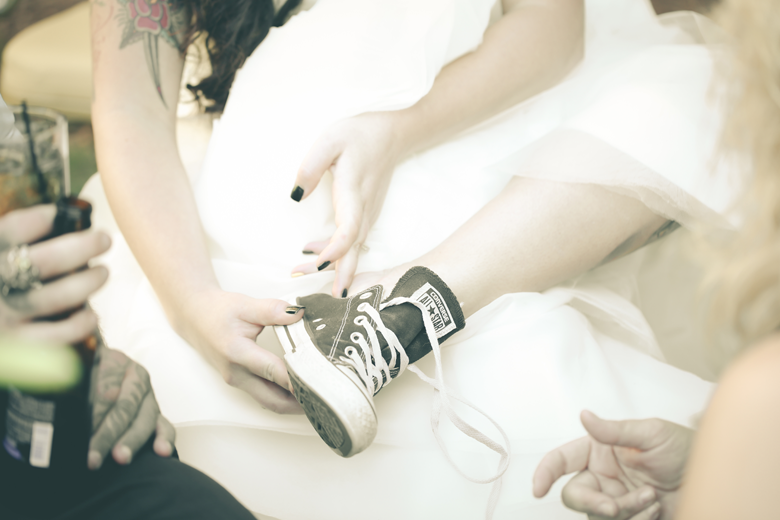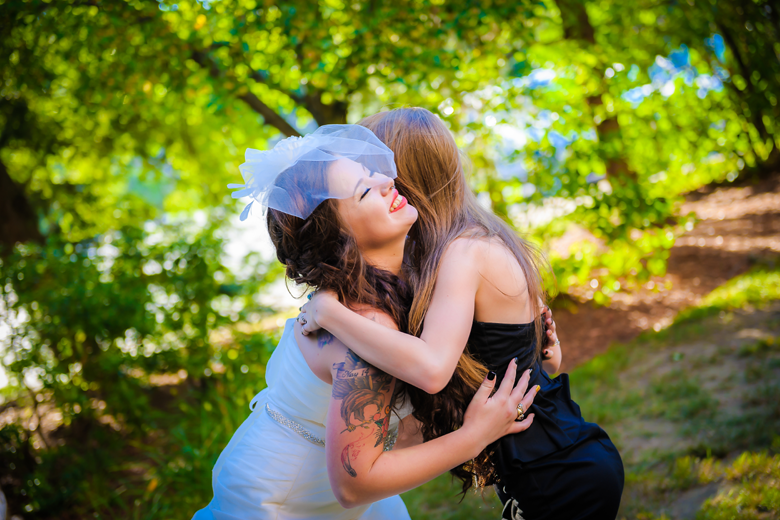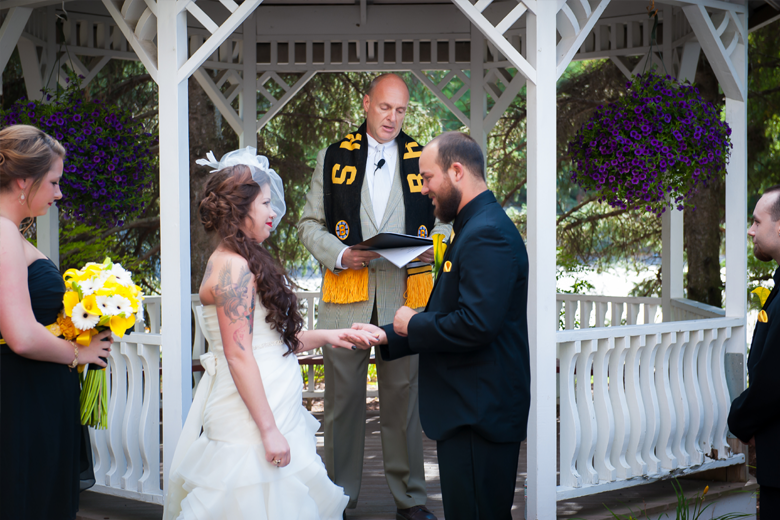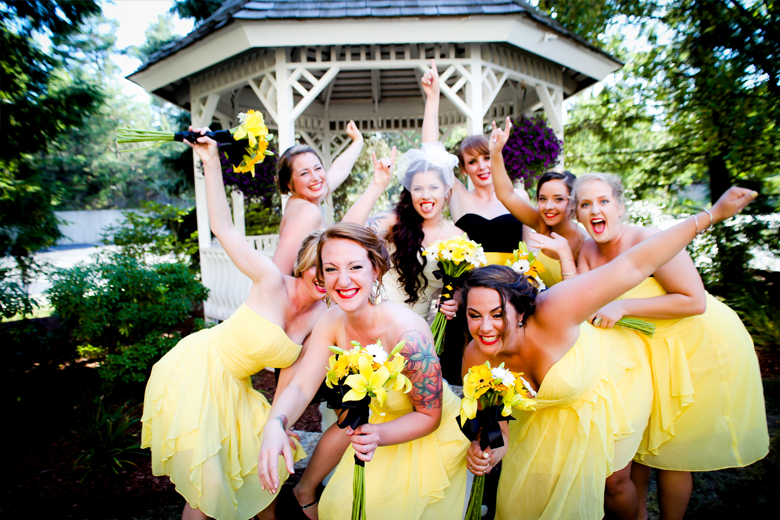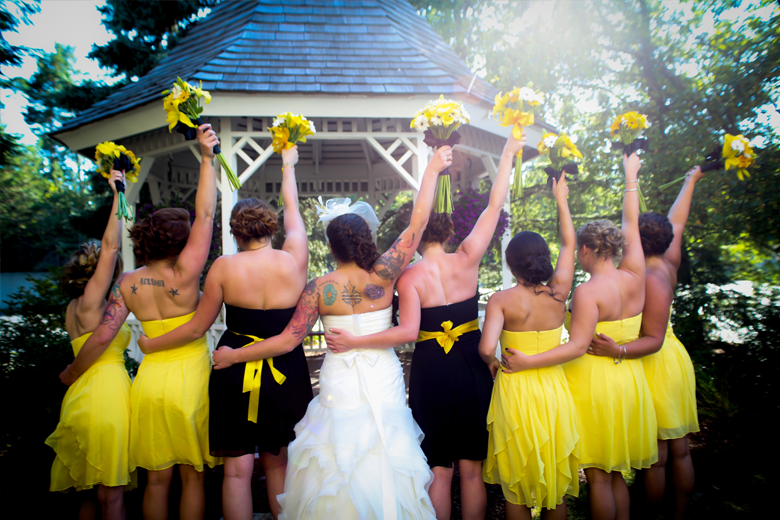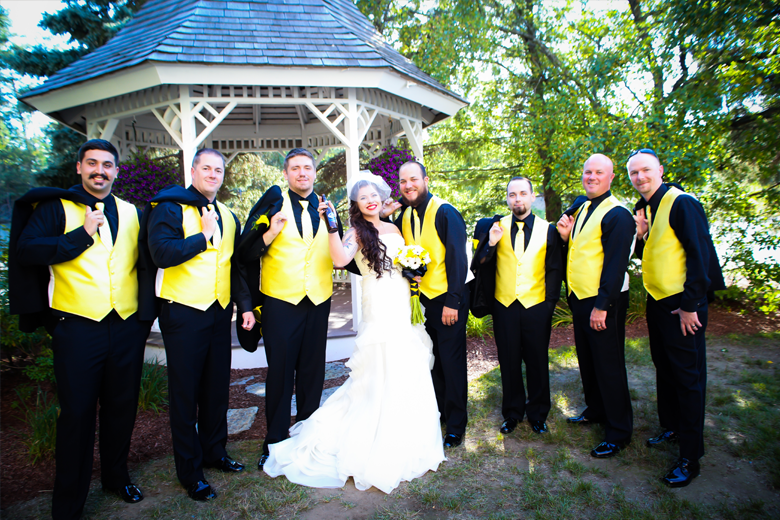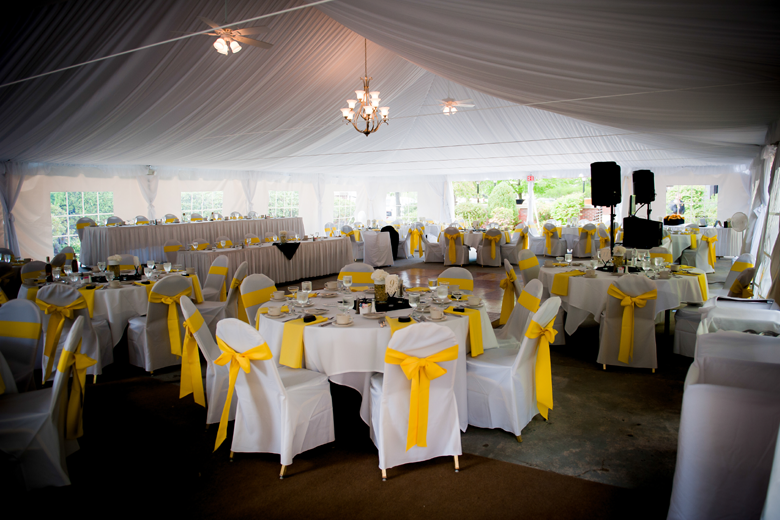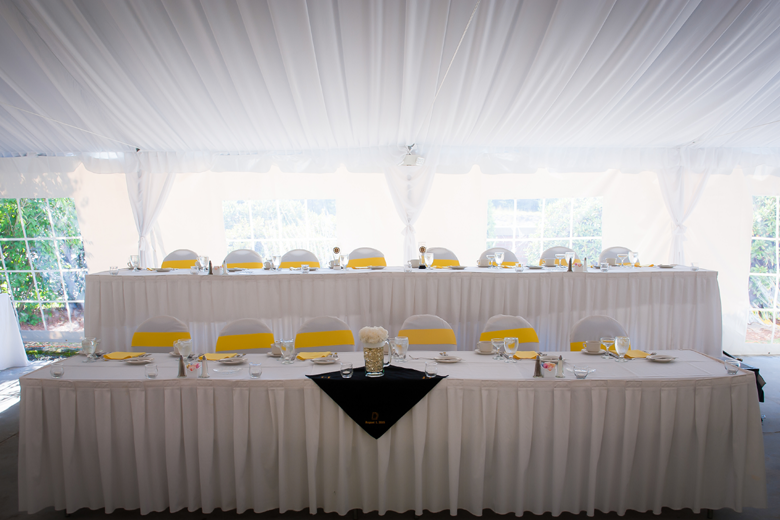 "Our table centerpieces were pint beer mugs filled with acrylic rocks and topped with a bouquet of white carnations to mimic the head of an ice cold brew. Our table cards were held up by 3" long wooden crossed hockey sticks that we ordered online and then painted to match our theme. The sticks were glued to real hockey pucks and the number card was wedged in between the two sticks."
"We also ordered 100 real hockey pucks and scribed each guest's name on each one; this is how they found their seats.   Finally, our guest favors were 'play-off towels' that read "Took a shot, tied the knot. Ryan & Lindsey 8.01.15" My husband came up with that… he was very excited about it!  People waved the towels in the air when they wanted us to kiss!"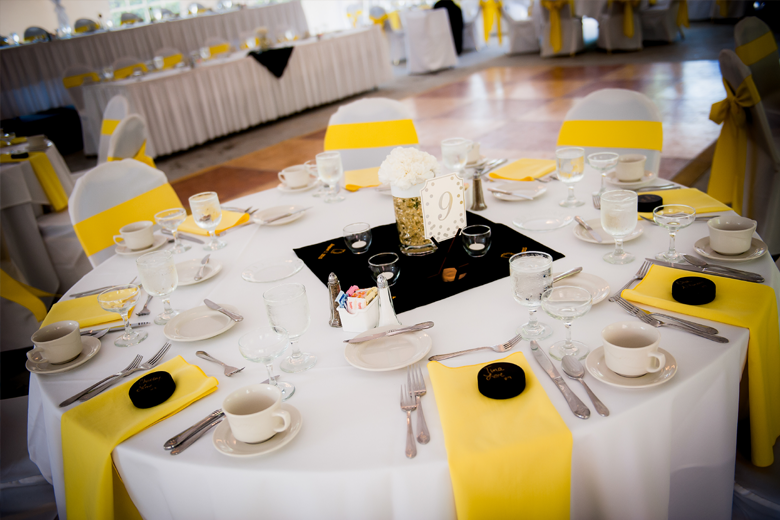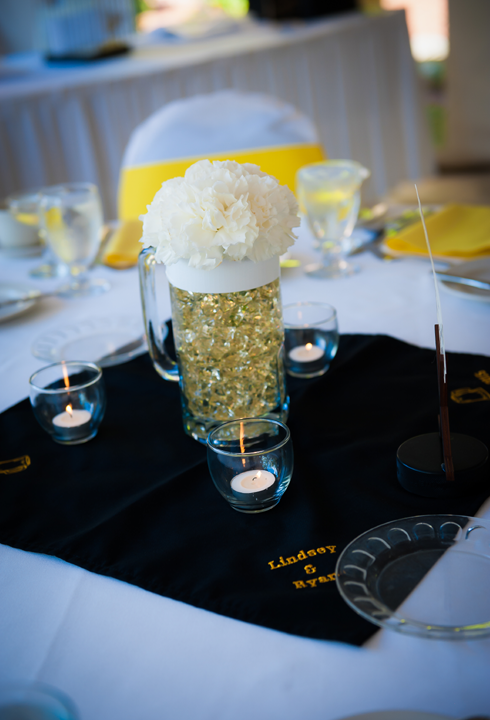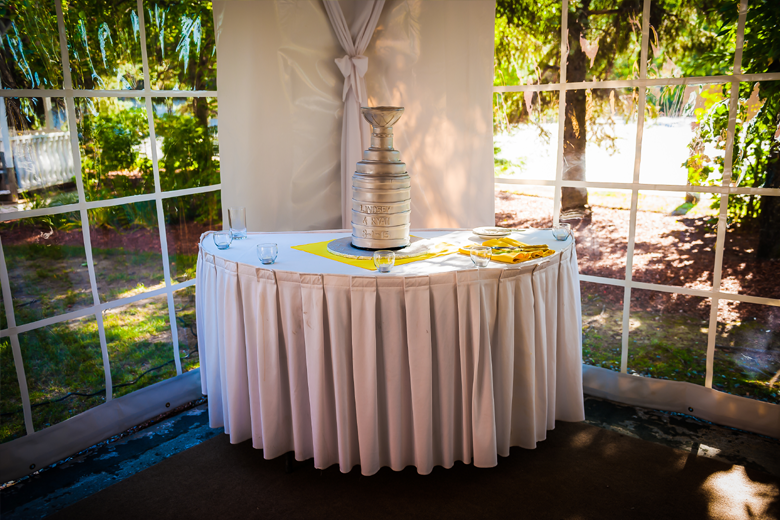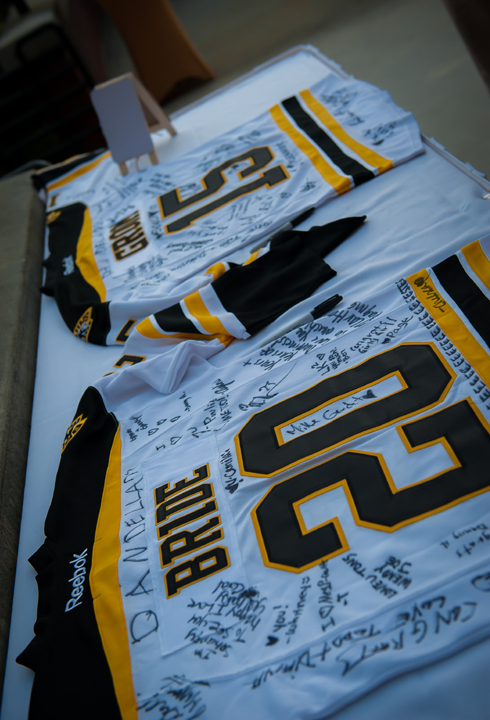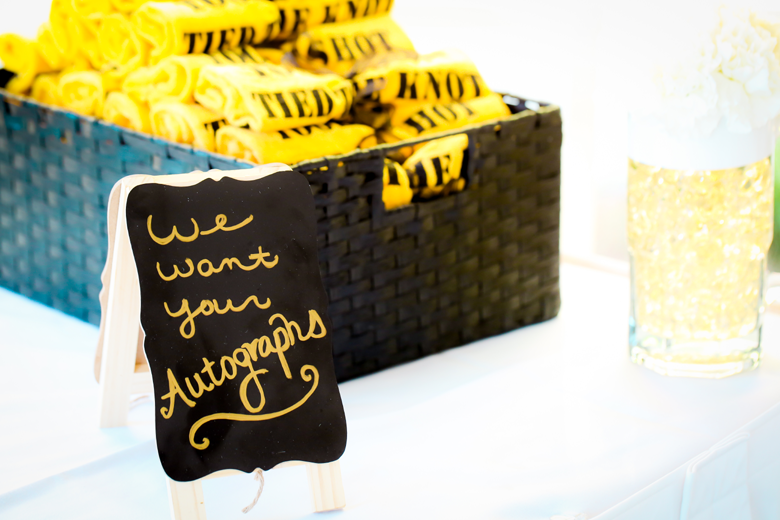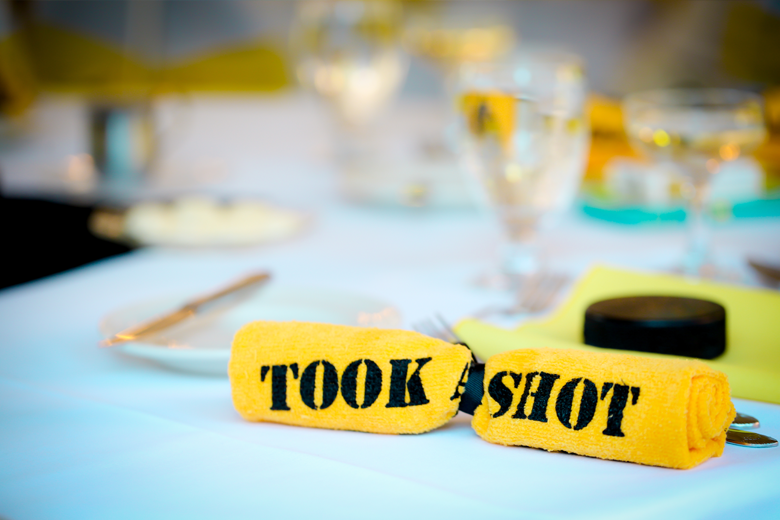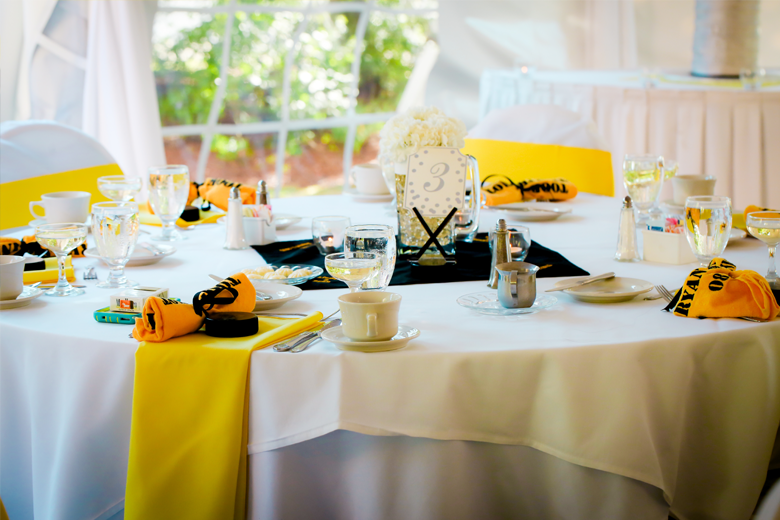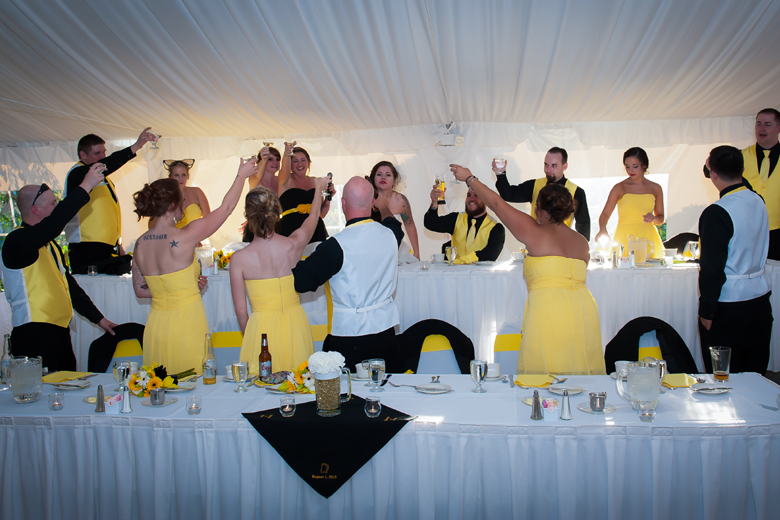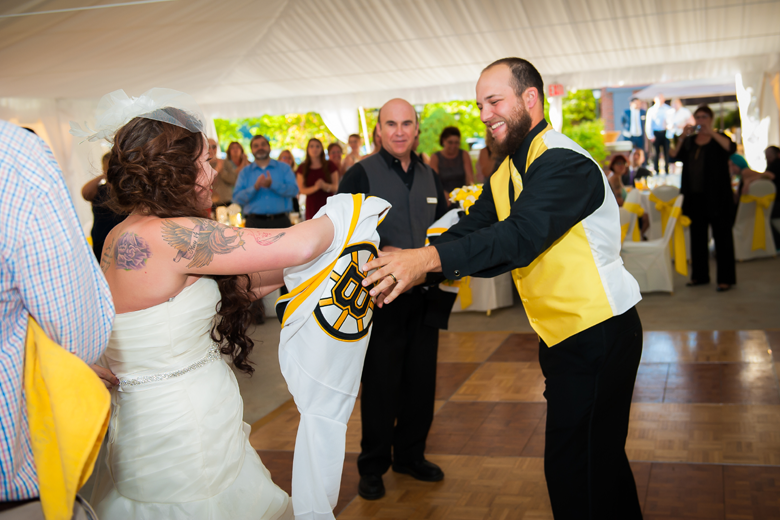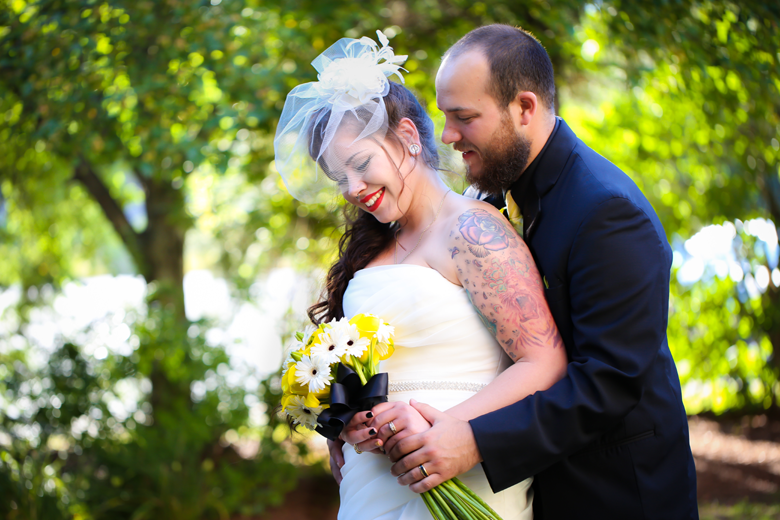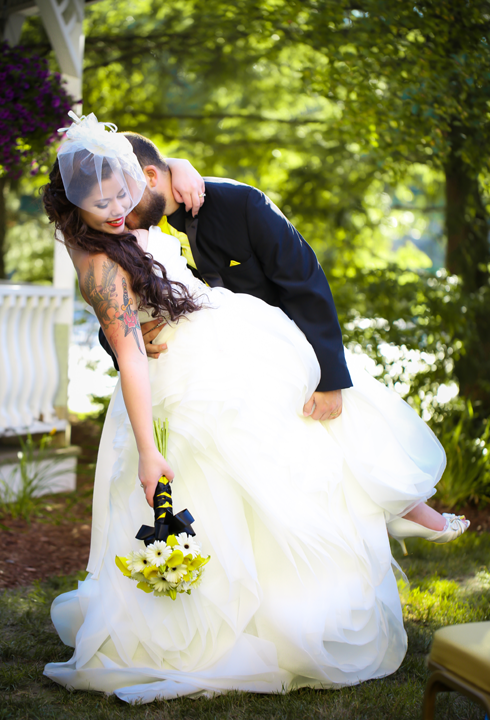 "After all was said and done, I would do it a million times over again. Now that all is said and done, one thing still remains… we have the best memories in the world and every time I talk about our wedding, I get to brag that it was a Bruins wedding. Oh and remember, DON'T POKE THE BEAR!"
Other Vendors: